Veganism
Living a Vegan Diet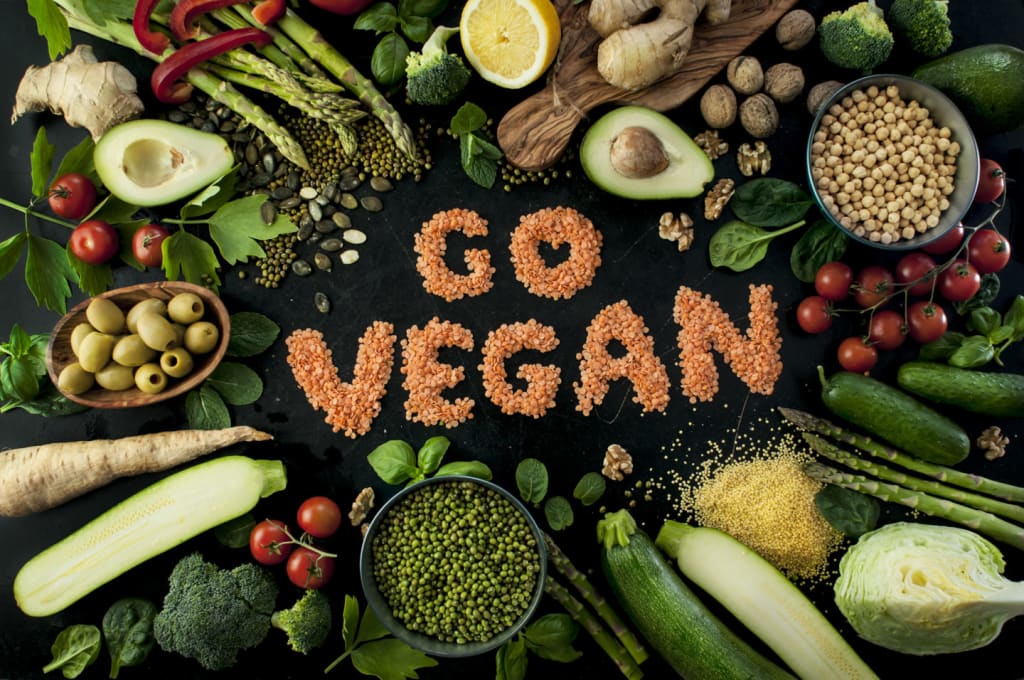 I live on a vegan diet. I do not see myself being vegan as everyone else may see. I do not watch what I am wearing or take part in any animal cruelty debates. I do it simply because it has a great impact on my health. By becoming vegan, I have found myself to have more energy and well as feeling better about myself. I found it hard at first because I was so used to eating meat and having dairy products that I found it pretty much impossible. I slowly eased myself off meat then I focused on the dairy products. This will make sure that I do not give up and I slowly work my way up.
Veganism is a life changing commitment. I believe that when you commit to being vegan you will notice a different and you will start to feel better in yourself. I do not think that I will never go back to eating meat and dairy. This is because I believe that it will have a negative impact on my health. There are also substation foods that taste just like the other food. For example, vegan mayonnaise taste just like normal mayonnaise. Also, soya spread just tastes like butter. Once you get used to different food you will eventually find yourself to eat only them foods.
There are many health benefits regarding veganism. A vegan diet is richer in certain nutrients. You begin to eat more grains, fruits, vegetables, beans, peas, nuts, and seeds. These will give you the correct nutrition to live a healthy life. These types of foods appear to be richer in potassium, magnesium, folate and vitamins A, C and E.
Another great benefit is that it can help you lose excess weight. This is because it is cutting out fats in your diet. Vegan diets can help you reduce your calorie intake. Studies show that most people tend to turn to a plant based diet to help shed them extra pounds.
Studies have shown that having a vegan diet can lower your blood sugar levels and improve kidney function. However, they do have higher insulin sensitivity but you are less likely to have type 2 diabetes.
When you decide to go vegan always take it slow so you do not have any set backs. This will be what let you down. It is not a race against time and you are not doing it for anyone else but yourself. I found that if I was struggling I would seek help. My mother is also vegan so it was easier to confide in her as she knew exactly how it felt. There are also great recipes that can get you started, vegan Macaroni cheese, baked squash, sweet potato and white bean chilli and watercress soup.
A typical day consists of...
Breakfast: Two pieces of toast with Soya spread and a herbal tea.
Lunch: Falafels in a wrap with vegan mayonnaise.
Dinner: Spinach and mushroom burgers with sweet potato fries.
Snacks: one banana and one apple.
Everyone can have an off day. Some people may want to eat a bit of meat and that's ok. Don't feel like you have let yourself down.
It gives you the opportunity to eat better and to have excellent long term health. I personally believe that being on a vegan diets has various health benefit. Even the food and recipes taste exquisite. I would recommend this diet for anyone who would like to eat solely plant based foods as it gives you more energy and it detoxes your system.
6 Science-Based Health Benefits of Eating Vegan