Unto the Breach
A Story Blog About Supporting Athletes in a Strength and Conditioning Capacity, Helping Them Strive Towards Their Goals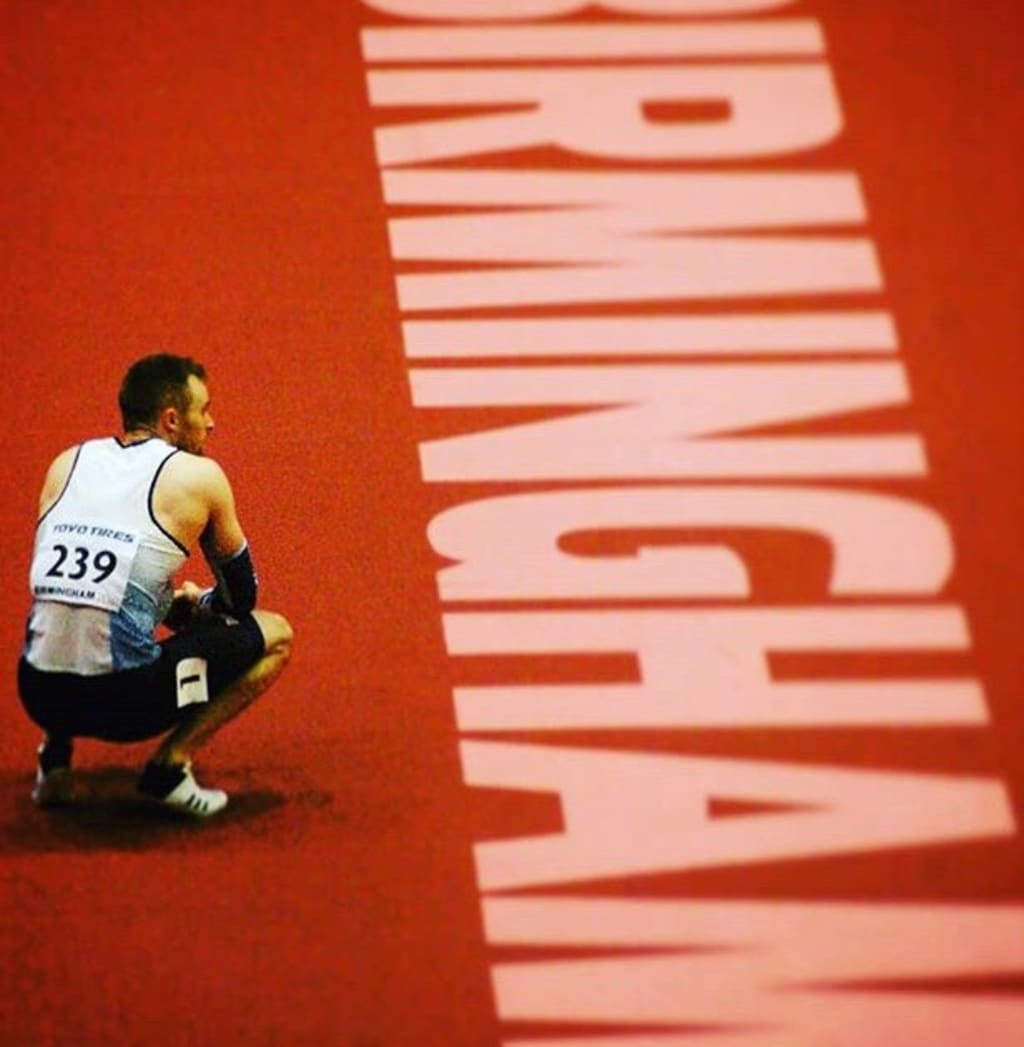 This is the first of several writes about my journey working with athletes at Sports City Manchester, helping them achieve their dreams and goals. In a world where more than ever we are pushing for excellence, it is a final balance to strike between maximum performance and dream destroying injury. It is a science that we are still learning about and growing with.
A key fundamental of that science is learning from failure.
Where to start, well I guess the best way is with the beginning. I was 19, an ex-martial artist (karate, kick boxing, and Thai boxing) competing in track and field and playing football. I was injured, having twisted my ankle in a recent 5a side match.
I met a physiotherapist whilst studying in Crewe at MMU. I asked if she liked her job and straight away after a ten minute conversation I knew I wanted to do something like this for my career.
I went home, told my mum, withdrew from MMU and went back to college undertaking an access course into physiotherapy. Fast forward and I achieved a place at Sheffield Hallam, but decided for family reasons to defer for a year. I then claimed a place on the sports rehabilitation degree at the University of Salford. I never looked back.
Two years after graduating I was injured again, this time rupturing my ACL (anterior cruciate ligament), so I decided to do a Master's Degree so not to get bored and pour my spare time into something. I had a question to answer...."Why do I and others get injured?" So it was around the sports science of injury.
I had some ideas from my undergrad and other experiences but nothing affirmative. From here I've gone on to complete other qualifications in nutrition, speed and agility, and strength and conditioning to name a few. I've found that we can actually build quite robust individuals if we make the right choices regarding how we or they train.
How does that relate to where am I at now? Well, I now know that even in 2018 we still don't have all the answers. For instance, we still question ACL injuries with some now saying they're the result of repetitive trauma rather than one single incident. That we have conferences and interventions yet women still suffer higher rates than men. That hamstring injuries still have recurrence rates of 30-40 percent around the world. We know that accelerated protocols for performance or rehab don't stick long-term and actually can cause more problems in the longer term.
We also know that screening measures aren't as effective as chronic workload tracking and that although data and technology are great tools, they are merely that when it comes to managing athletes and it can become dangerous if we ignore the human element.
Being a coach practitioner is all about this. It is an ever-developing process, one that's symbiotic between you and the people you work with, this can be patients, coaches, athletes or clients and it can take time to grow or seconds to destroy. It isn't perfect and requires clinical decision making and a will of steel at times to see it through.
Fast forward to now, I am a hybrid of both strength and conditioning and sports rehabilitation. For the past year I have been overseeing the support of several athletes in track and field competing in the 100m, 200m, 400m, Long Jump, Triple Jump, and Decathlon. The most noted being Andy Robertson, GB world Indoor Athlete and 2017 National 60m Indoor Champion.
A year ago we met, Andy had come back to Manchester after a difficult spell at Bath, he'd won the National title but stumbled on the international stage. We had a great conversation about training and injury recovery and as a result Andy asked if I would oversee his Strength and Conditioning from now until the next Olympics.
Jump back to now, Andy has finished second in the National Indoor Championships and has competed for Great Britain at the World Indoor Championships, achieving fifth in the semifinal - 11th in the world. The goal was the final and a national title defence, so just short and although a virus hindered preparations, it didn't prevent us from keeping Andy healthy to compete and remain competitive.
His final run at the National Indoor Championships was his best race of the year.
We are now planning our assault on the outdoor season, the goal? Get him running under 10.1 seconds (long-term under ten) and compete for GB at the European Championships.
We have identified areas we wish to enhance and build upon, speed endurance and maximal strength are on the agenda as well as a potential visit to a sports performance centre in the USA to iron out any potential kinks in the armour before we go into battle.
Over the coming weeks I will talk about the highs and lows, the challenges, thoughts, and thinking processes of the team and athletes and discuss other athletes I work with at Sports City Manchester anecdotally around particular themes.
MC