Top 6 Things to Consider Before Going Under the Knife
6 Secrets to Pay Attention to Before a Cosmetic Surgery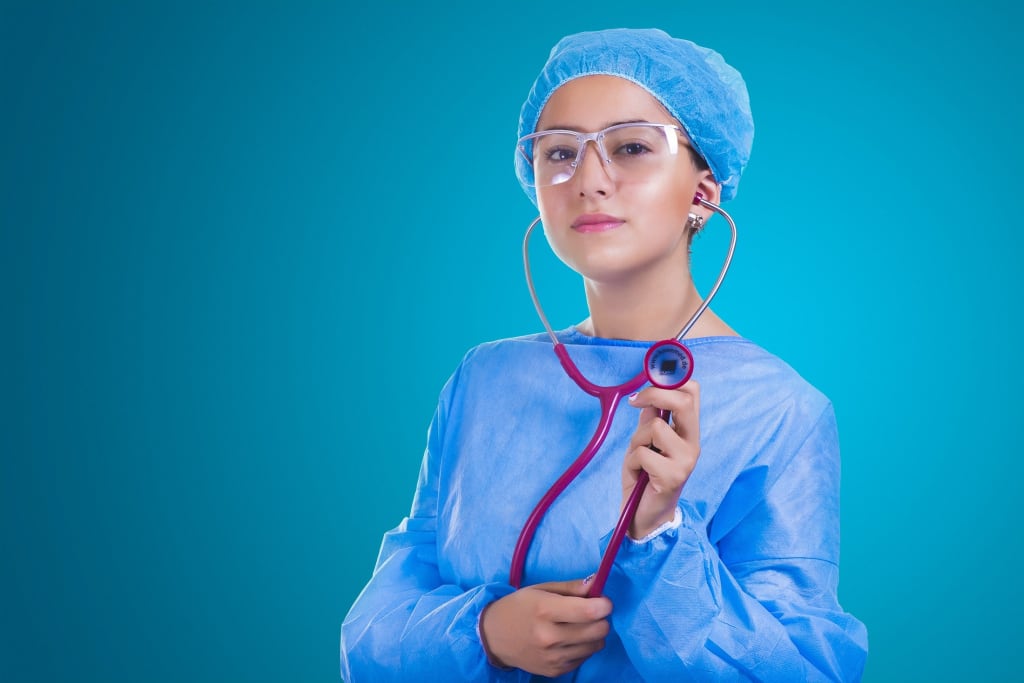 These days, media is shaping our lives and playing a major role in promoting certain kinds of looks and body proportions that promote the "picture-perfect" look. As per the latest plastic surgery statistic and reports, the number of cosmetic surgery procedures is on the rise. People opting for body shaping and non-invasive procedure are continually increasing. In 2018, almost 1.8 million cosmetic surgery procedures were performed.
Why? What is the reason behind this phenomenal increase in the number of cosmetic procedures?
The answer is simple: Influence
The power of influence that encourages people to go under the knife
Today, people are being highly influenced by celebrities and they want to look good like them. Not only women, but men too are getting in on this trend. However, going under the knife with a desire to improve the appearance is a pretty big deal. In addition to the financial implications, you need to keep in mind that it will alter your body in a big way.
Plastic surgery may sound like the quickest and easiest way to get your desired perfect look. Nevertheless, if you are thinking to improve the shape of your nose or breast size, want to eliminate stubborn pockets of unappealing fat, or are planning to go for a cheek lift, tread with ample caution
Here are 6 things you need to consider before signing up for a cosmetic surgery procedure.
1) Your Expectations
As per the old proverb, "every action we take has a consequence." That is why it is better to consider the consequence before we take action. Cosmetic surgery is one of the most important decisions of your life. Therefore, it is crucial to understand and analyze your expectations.
It is always good to have realistic expectations. Please understand that everyone's body is different and you should learn to accept these differences. You must understand the entire procedure thoroughly and what difference would it bring about on your looks.
There are many cases where surgery has enhanced a person's personality as well as other cases where it did not go as the patient had planned it.
2) Evaluate Risk Vs. Benefits
Any surgery done on the body whether it is external or internal has a fair amount of risks and benefits. When people plan to enhance their personality with surgery, they only look at the positive side of it. But it is equally important to evaluate the risks it has on your health.
Many procedures leave a scar on your body. Sometimes, those scars end up being a permanent mark on the body. People also have to deal with infections after surgeries.
After you have decided what kind of surgery you want to do, you have to look at what risks it carries. Will it cause any harm to other body parts? Consult a doctor who would give you factual knowledge about the whole process.
3) Research, Research, Research
Research is one of the most important factors that you should consider before going for cosmetic surgery. Make sure your doctor is board-certified. It will show that the surgeon is well trained and safe. Research extensively your cosmetic surgeon and the clinic setting where they operate. Do not just blindly accept their claims for the high quality of care.
It is equally important to do your homework about your surgery. Go through all the procedures and precautions you need to follow before, after, and during the surgery. It is very important that you gain as much knowledge about the surgery that you are planning to have.
After all, you are putting your hard-earned money and your body into it. In many surgeries, there are more than one procedure and multiple sittings, have a clear picture of the whole process before you finalize anything.
4) Avoid Being Seduced By Cheap Deals
Cosmetic surgeries are always costly. So, always try to know how much will it cost for a specific surgery. Can you really afford it? Remember; never be seduced by discounted deals or opt for cheap alternatives and places that provide you with cut-rate surgery options. This is your body and life that you are putting on the line so you have to be 100% sure to get the best possible outcomes. Otherwise, your body permanently has to pay price for it.
There have been many cases of cheap products causing severe damage to people's health. Always look for board-certified surgeons who use genuine products and procedures, and that means shelling out extra money but it will all be worth it in the end.
If you feel, going under cosmetic surgery is a costly affair for you then don't worry. If you are falling short of funds, then you can opt for financing your plastic surgery.
5) Be Patient, Changes Take Time to Reflect
Cosmetic surgeries require some cool down or recovery time to show up results on your body or face. Know about the recovery time it will take for the results to show up. Know about the recovery time well in advance.
This would be helpful in planning your leaves and priorities accordingly. Also, follow all the pre- and post-operative advice given by your surgeon to help reduce the unease after surgery and accelerating the recovery process.
6) Get Proper Guidance and Maintain Communication With Your Surgeon
It is always good to consult at least 2 to 3 surgeons before undergoing a knife. Also, remember to take a friend or a relative with you. They can ask questions from a different perspective which you might tend to forget.
When you consult different surgeons, you get a fair idea about the procedure, its outcomes, possible alternatives that you can follow to get the desired output.
It is required to check if you are healthy enough to have plastic surgery. Consult with your local doctor about this and be crystal-clear about what to expect after the surgery. Always be open about any medical conditions or any kind of allergies that you have so that the doctor could use proper precautions for them.
Signing off
To summarize, having a cosmetic procedure is a vital decision that you should never take lightly. Ensure you completely understand options and procedures. Just be sure that you are fully informed and in safe hands.
After going through all the steps mentioned above, if you are confident about the outcome, then you are on the right path. You can move forward and prepare yourself for an 'enhanced' version of yourself after the cosmetic surgery.