Top 5 Reasons to Go on a Health and Fitness Resort in Thailand
Let's see the 5 reasons why you should take your vacay on a health and fitness resort in Thailand.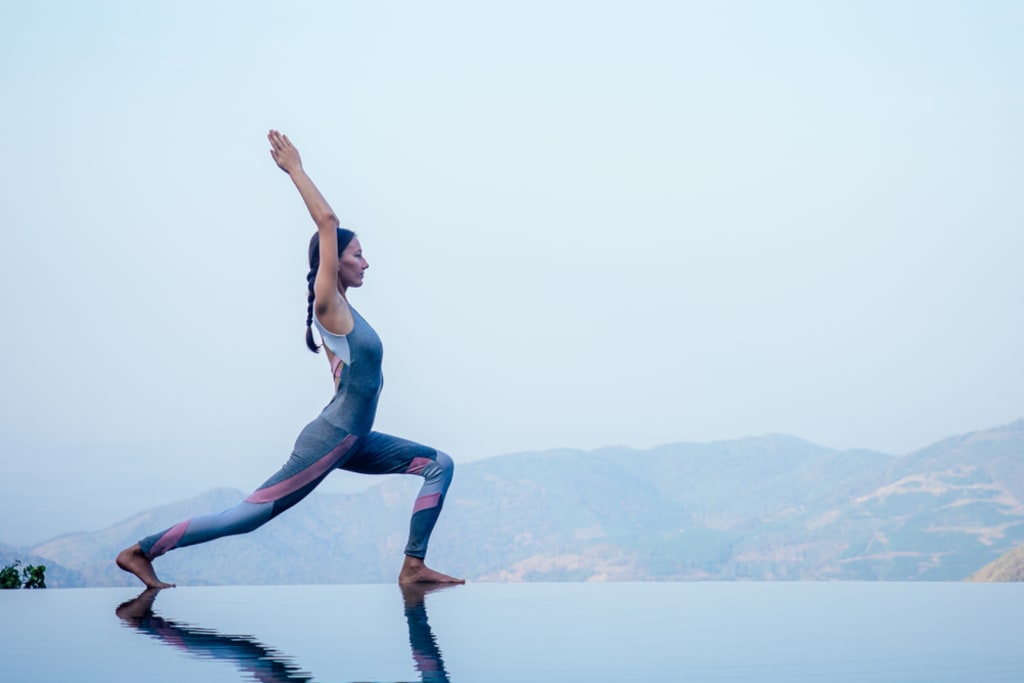 We all know the drill… the New Year rocks around and you promise yourself that this will be the year that they get in shape. Fast forward two months and already your gym membership is forgotten, high-tech equipment lies abandoned on the living room floor and you're routinely lazing about on the sofa binge-watching Netflix and eating potato chips. But this doesn't have to be your ongoing reality. A visit to a health and fitness resort in Thailand could be just the remedy to reboot your fitness regime.
Fitness is one of the most important factors for living a healthy, stress-free and long life. Countless studies have shown the key to longevity and vitality is physical activity. The link between peak physical fitness and overall well-being is undeniable. Physically active people are happier and more satisfied with their life. Why? Because exercise increases endorphins and other feel-good chemicals; it reduces levels of the stress hormone cortisol and adrenaline in the body, and it's a proven remedy for both depression and anxiety. So, what's not to love! If you decided to take the plunge and get professional help with your fitness goals, let's look at the top five reasons to go on a fitness retreat.
1. Get inspired
A fitness retreat is imbued with inspiration in every quarter: from global workout trends to healthy-eating tips to like-minded peers. A retreat is guaranteed to be a mind-opening experience as you'll be surrounded by highly qualified personal trainers, fitness instructors and therapists. Through a mix of individual and group sessions, you'll be educated, challenged and inspired to learn best practices and set new goals.
2. Push yourself
Going on a fitness retreat is the ideal way to embrace change, gently pushing you out of your comfort zone in a supportive environment. Most importantly, a fitness retreat helps you change up your daily routine and break ingrained habits, whether that's your regular fitness regime, the foods you typically eat and the time of day your exercise. The best way to turbocharge your health and wellness is to break out of ruts and challenge yourself.
3. Relaxation rules
A fitness retreat is not all hard work; you'll also get to indulge in a little R&R too. Bookend your day with meditation and stretching in the morning and spa treatments and massages in the evening. Relaxation and recovery are vital elements in the health journey; they prevent athletic injuries and provide your body and soul with time to decompress. An excellent health and fitness resort in Thailand will have the perfect balance of activity and inactivity.
4. Nutrition notes
A fitness retreat is equal parts exercise and nutrition, because we are what we eat! Healthy living is as much about food as it is about physical activity; you can't have long-term success without the two in unison. Dine on a meal plan – vegan, vegetarian, macrobiotic, gluten-free, etc. – tailored to your body and participate in workshops that will teach you how to eat a plentiful, well balanced and nutritious diet.
5. Change of scene
And finally, going on a fitness retreat affords an extra special ingredient: a change of scene. Don't underestimate what a new setting can do for your mental and physical well-being. Whether you opt for beachside or countryside, a retreat will get you out in nature and let you try a variety of activities, such as hiking, kayaking, zip-lining, rock climbing, wakeboarding, etc. Such activities not only encourage you to embrace the great outdoors but also let see how fitness can be incorporated into a wide array of fun and diverse activities.