Fit & Fabulous
Tips for Staying Motivated and Keeping on Track with Health and Fitness!
Believe you can.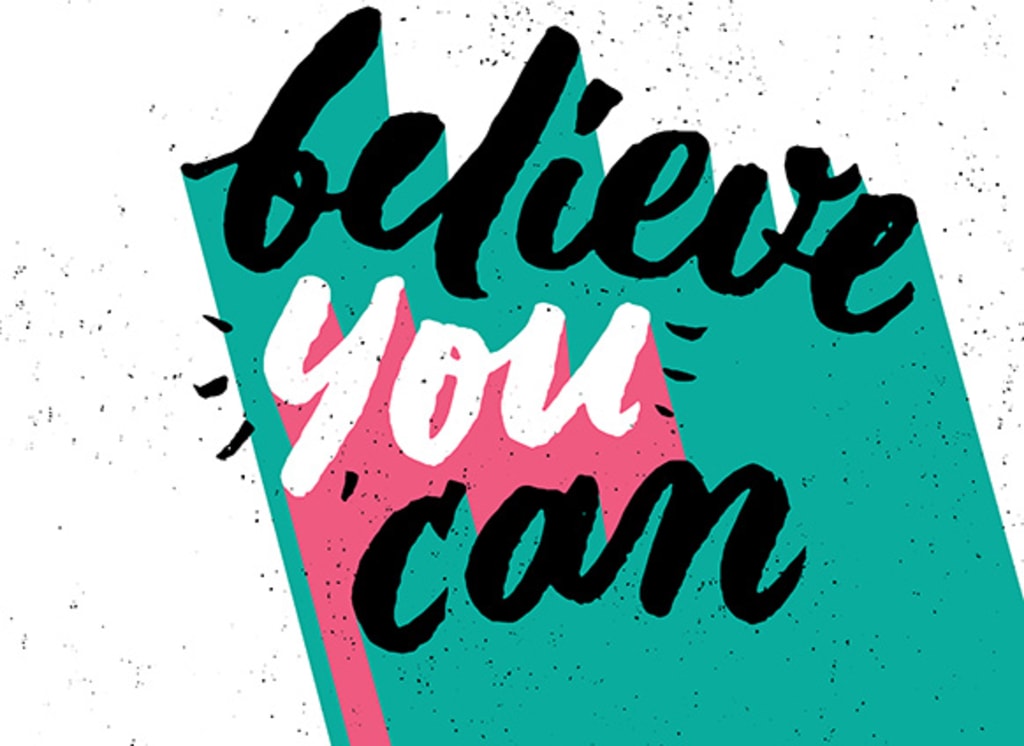 Below are a few tips and steps to take in order to be successful in your health and fitness journey!
Set motivation all around you.
This one is one of the most important when trying to keep on track! So, make your phone background a motivational quote, post a paper on the fridge of your goals, etc. As much as possible keep positive little notes around your house! This will give you a little boost to keep going.
Change your clothes.
I know that this might sound silly but it actually works! When you are in a funk and just simply don't feel like working out, find the motivation to head up to your room and change into your workout clothes. This will make you realize that if you already have your fitness attire on why wouldn't you workout?! Lol, just an easy way to trick your mind.
Watch videos.
This works amazingly for me! When I have spare time or right before a workout, I will watch a couple inspiring videos. Whether they are fitness or health related. This is just a small reminder of why we do what we do! It will also motivate you to crush your workout.
If you use social media, follow fitness and nutrition accounts.
I have just recently discovered the difference this makes! Before I found some super awesome fitness and nutrition accounts I was just following some friends that DON'T have the same priorities and goals as me... Not until I started following health accounts did I realize that the people I was following before weren't motivating me in any way. So with that being said, search accounts that have to do with nutrition or fitness. You can even search a hashtag on Instagram and then see other people's posts of their food/workouts. This is an awesome way to see others in the same boat as you and it will act as a source of encouragement!
Plan your day the night before or in the morning!
Trust me when I tell you this works! It makes life 110% easier because you have a plan. So, plan what you will be eating (if you can), even a rough idea helps! Also plan when you will work out and what you will do. This saves you time the next day when you can't decide what to eat or which exercises to do! Having your meals planned helps when you get to being super hungry because then you don't have to scramble trying to figure out what to eat! Having your workout planned will save you time when going to the gym or working out at home. I find that if I don't have a plan it is a lot easier for me to fall off the wagon. I get annoyed when I can't find something to eat and I'm just plain hungry! I also hate having to come up with a workout on the spot. With that being said, planning saves the hassle throughout your day!
Meal Prep
You may think that you don't have time to meal prep, but the truth is that everyone has time, it's simply what we prioritize. So, pick one day out of your week to meal prep! This can be as little as prepping one meal for you to have everyday for the next week. It can also be as extensive as prepping all of your meals for the week. I like to prep my dinner and a snack. I will make protein balls, healthy muffins, or cookies to last me for a week or two. Those would be part of my snack. Then for my supper I like to cook some chicken or beef with baked/cooked vegetables or rice/sweet potatoes. That way I have one meal and one snack for every day! This will save you plenty of time. Even if you decide to prep one meal, that's one less thing you have to do the day of!
Keep a food log.
I have recently started tracking my meals. What some of you may not know is that if you aren't tracking your daily intake you have nothing to reflect on. Also, you don't actually realize all of what you are eating until you keep track... you may be eating a lot more than you think! So, write down everything you eat in a day. After a week, reflect on how many fruits/vegetables you had, as well as starchy carbs and protein! It is nice to be able to see where you did well and the areas you could improve. For example eating more green vegetables, eating less bread, or drinking more water! Reflect on your meals and water intake weekly and set goals to try new things or eat more/less of something!