Tips for Looking After Your Mental Health Later on in Life
Growing older has its own set of problems and changes, and adjusting to them may be draining on both physical and mental health.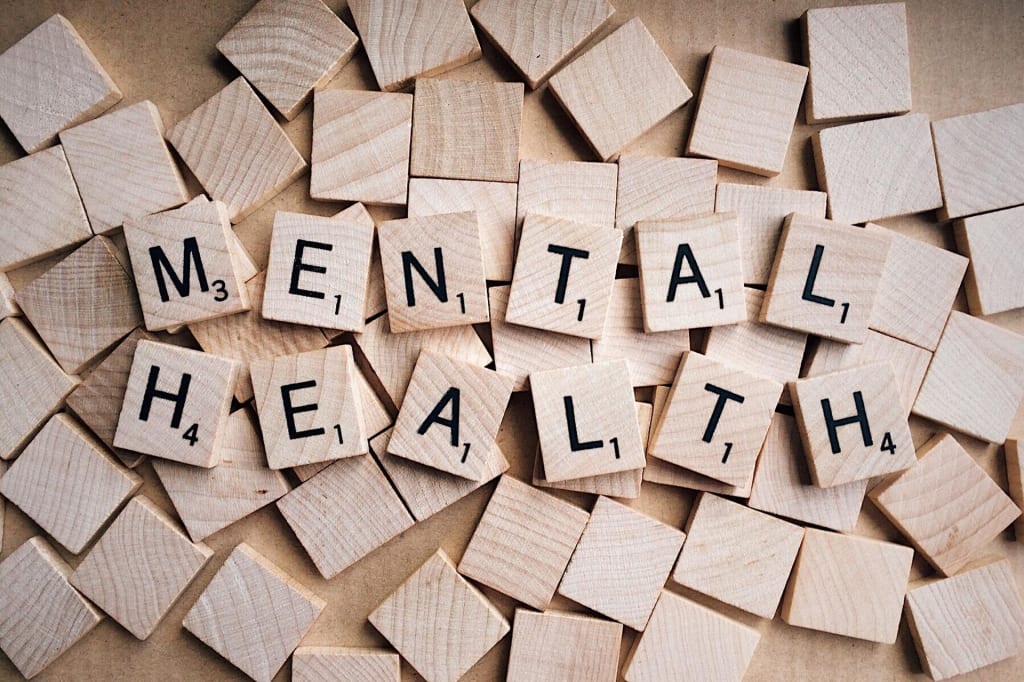 mental health
Growing older has its own set of problems and changes, and adjusting to them may be draining on both physical and mental health. With loneliness, isolation, and a lack of attention, it becomes more difficult to sustain mental health than physical health later in life. And, with one in every five older people in the community and two in every five home care services in NSW are suffering from poor mental health, it's critical to recognize that you are not alone and that many of us, at some point, feel unable to manage.
It is critical that you begin to understand and prioritize your mental health, and to that end, we have compiled a list of things you can do to keep your mental health in check and keep your mind preoccupied with things that would make you feel better.
1) Be Able To Adapt To New.
For most people, becoming older and retiring entail a shift in lifestyle.
Are you prepared to retire?
There is no longer a mandatory retirement age, and the default retirement age of 65 has been phased out. It is crucial to remember that the retirement age is not the same as the state pension age, which varies based on gender and year of birth and can range between 61 and 68. 
Since not everyone is ready to retire at the same time, the employee determines the age of retirement. If you want or need to continue working, talk to your boss about it. Alternatively, you may take this as a chance to work part-time, switch to flexible hours, or find new employment.
Being retired does not imply that you are not active. Being retired (or semi-retired) may be a demanding lifestyle. Friends and relatives may have plans for your time, ranging from childcare to DIY projects. It is critical to schedule time for your personal hobbies. This might be an opportunity to attempt a new pastime or gain new skills.
Connections With Other People
Social connection is essential for overall well-being. If you are used to discussing the ups and downs of life with people at work, maintain friendships once you retire. Others your age are excellent sounding boards for dealing with the hardships of retirement and can comprehend the shift. You should also make an effort to make new acquaintances of various ages. Friendships with both older and younger individuals help you stay in touch with the changing environment.
2)Discuss Your Difficulties And Worries
Talking about our issues makes it simpler to deal with challenges, difficulties, and worries. It's a useful tool for rationalizing our ideas and making sense of a circumstance or how we feel. It might make us feel as if we are not alone.
Whom should You reach?
Who you want to talk to is determined by what is bothering you. You might try the following:
Family and friends
Someone with specialized expertise - possibly someone with financial planning skills if you are having difficulty meeting your financial obligations.
An unbiased individual; for example, if you have worries about your partner's care. Such as people from aged care services in NSW.
A person who guarantees secrecy, such as a therapist
Talking about difficulties and concerns does not need you to disclose your feelings or be entirely honest about how you're feeling. Some may find this useful, while others prefer to keep discussions on a more practical level. Talking about how you're feeling or your emotions isn't a sign of weakness; it's about taking control of your own well-being.
A conversation is never a one-way street. Sharing your opinions might help others have the confidence to discuss their concerns. If you don't want to talk about yourself, enquire about how others are feeling.
Hearing that others share your concerns and opinions might make it easier to talk about something that is upsetting you.
3)Be Active And Get Plenty Of Rest.
Staying active and getting enough sleep are two tried-and-true strategies to care for our health.
Physical exercise
Physical activity and exercise on a regular basis can:
Increase self-esteem, self-worth, and confidence.
Encourage healthy sleeping habits.
Provide a worthwhile activity
Give folks the opportunity to meet new people.
Make it something you genuinely like doing.
Being active does not have to mean going to the gym; Pilates, gardening, dog walking, dancing, or joining a walking club are all excellent ways to get some exercise. Being physically active does not have to be expensive. Many communities provide activities at reduced fees for seniors.
Sleeping well helps your body and mind to recover, mend, and re-energize. Sleep deprivation can lead to a variety of issues, including:
Inability to concentrate
Irritability due to low mood
Immune system weakness
In the long run, sleeping difficulties can lead to mental health issues such as worry, stress, and depression.
Active In The Mind
It's also crucial to keep your mind engaged. There are several ways to accomplish this, including:
Attempting puzzles such as crosswords, Sudoku, or word searches
Playing games such as chess, bridge, and bingo
Reading a novel, a magazine, or a newspaper
Taking a class or acquiring a new skill
Instead of making a list, use your memories.
Use mental arithmetic rather than a calculator
If you are able, try your hand at playing a musical instrument.
4)Do Activities You Enjoy
Doing activities we like makes us feel good about ourselves and our lives, and it also keeps our minds and bodies engaged. Interests, hobbies, and pastimes, whatever we name them, might give an opportunity to socialize or find time for oneself.
Some people are so passionate about their jobs that they refuse to retire. Discuss your choices with your employer. Because there is no longer a set retirement age, there are a variety of choices to consider.
If work has consumed the majority of your time, it may be time to seek out a new passion in which to immerse yourself. Meaningful activity is essential for mental wellness, therefore try to start new interests before retiring. Don't be afraid to test a few different things before settling on the ones you like. You may have abilities that you may share with others. Look into local volunteer opportunities or join a specialized interest club. 
Pets make excellent companions and can also provide societal advantages. Walking the dog provides daily exercise, a purpose to get out of the house, and an opportunity to meet new people. House bunnies like playing, and cats long for a nice lap to snuggle up on. Your local veterinarian can advise you on the appropriate sort of pet for you.
Make time for your own hobbies and interests at all times. Even if you are a busy caregiver, you must make time for your own hobbies in order to care for your own well-being.
5)Maintain Contact
When life becomes tough, friends can help you stay on course. They might provide a new perspective on an issue as well as practical assistance, or they can function as a sounding board for your ideas.
Friendship requires time and, at times, effort. It is easy to lose contact with people, especially if their lives appear to be too hectic for you or if you are feeling unhappy. Having friends is a wonderful method to maintain healthy mental health, even though it might be difficult at times.
Don't lose contact with the people who matter to you — it's never too late to reconnect with old pals.
Build New Friendships While Also Maintaining Old One's
Will you remain in touch with your coworkers if you're used to having a close circle of friends? Work pals may be fantastic while you shared the same issues, but the bond may alter when you no longer work together.
Don't be afraid to make new acquaintances, possibly through a new common hobby like walking, travelling, or reading.
Friendships alter throughout time. It might be tough to devote enough attention to each friendship. Friendships can fail for a variety of reasons. If a friendship begins to harm you, either psychologically or physically, don't be scared to stop it.
6)Consume Food And Beverages In Moderation
What we eat and drink has an impact on how we feel. Sometimes, such as with alcohol, there is an instant effect. Other items we eat can have long-term consequences.
To function effectively, the human body and mind require a variety of nutrients. It is advised that you consume at least five servings of fruits and vegetables every day. This is an important aspect of maintaining a healthy diet.
Stopping your body from dehydration is critical regardless of the weather. You may wish to restrict your intake of sugary drinks, caffeine, and alcohol because these can have a detrimental impact on your wellness if consumed in excess.
We hope that these suggestions will assist you in maintaining your mental health later in life. If you find it difficult to be alone, seek help from home care services in NSW. They will be with you 24 hours a day, 365 days a year and will attend to all of your requirements. If you ever want to meet up with friends, family, or colleagues, they also provide transportation services so you don't have to worry about a thing!
mental health
About the author
I have gone through longer than 10 years covering news identified with business pioneers and business visionaries around Australia and across the world. He is content author, fixated on advancement and energetic about playing with words
Reader insights
Be the first to share your insights about this piece.
Add your insights