This Innovative AI-Driven App for Healthy Living & Longevity Is Building Strategically Using Partnerships
Eterly founder Andrew Ahachinsky realised his longevity focused health monitoring app would succeed faster if he enlisted the help of the healthtech startup community.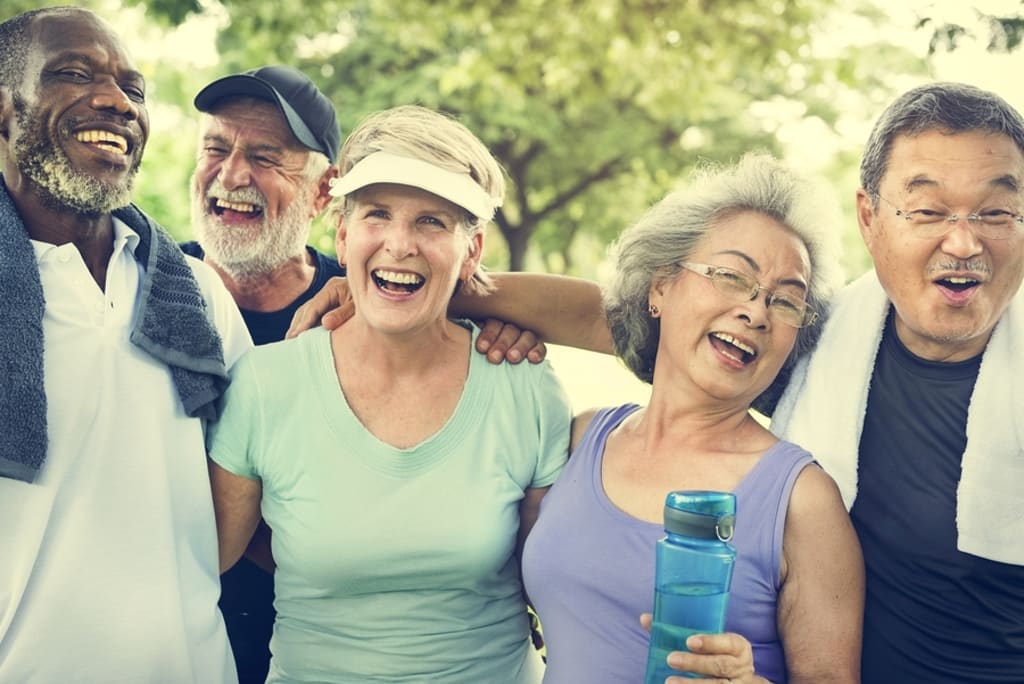 Can corporates match the combined enthusiasm of a network of passionate startup founders in the healthtech space? 
Recently there has been a lot of focus within the healthcare industry on the pursuit of a longer, healthier life. Or, to put it another way, scientists, experts in AI, drug development companies, and medical research institutes have all been looking at ways to "cure" the disease of aging.
As you might imagine, something as momentous as checking, or even reversing the onset of old age with miracle drugs or novel therapies does not happen overnight, and requires extensive resources; financial, human, and in terms of knowledge.
Calico Labs, for example; a partnership between Google and drug development firm AbbVie, based in Silicon Valley and with a remit to discover a cure for death; has received $1.5bn of investment, but does not expect to deliver tangible results for a matter of decades.
It's tempting to wonder—if a tech giant and a major pharmaceutical with billions of dollars of investment between them cannot achieve results in the short term, then what chance do the rest of us have?
But one startup founder is challenging the accepted wisdom that only a company the size of Google, or a conglomerate such as that being formed by 3 of the world's richest men; Jeff Bezos, Warren Buffett, and Jamie Dimon of JP Morgan, can change the face of modern healthcare.
Andrew Ahachinsky is the founder of Eterly; an app designed to monitor and then measure how we are aging. Eterly is designed to collect data from wearable devices; which are increasingly leveraging technology to gather more and more useful data, from heart rates, to sleep patterns; and interpret that data, using thousands of different data points, to calculate something called a "Longevity Score."
Quite often, our chronological ages can be misleading, or certainly a poor indicator of how much life we may have left in us. A healthy individual who works out every day aged 70 may well have many more years of life to look forward too than a 50 something couch potato who is overeating and neglecting to visit the doctor for regular checkups.
Hence, Eterly's Longevity Score, which will use the latest research into biomarkers of aging; from epigenetic clocks, to activity monitoring, DNA methylation, fractal analysis, blood chemistry and genome mapping; may well encourage those who score well to persevere with their healthy habits, whilst alerting those who score poorly to their susceptibility to life threatening health conditions, and inspiring them to start improving their health.
All of this can be done, believe it or not, through an intuitive and easy to use app; the kind that most of us use everyday; albeit Eterly's app comes with an AI twist. An AI-driven virtual personal assistant, that uses the information it receives about the user to create personalised recommendations about diet; activity; lifestyle; treatments and warnings about potential ill-health cause by bad lifestyle choices.
The idea is both original, and simple; a good recipe for a successful product; but the execution is where things get tricky. To succeed, the app must be easy to use, unobtrusive, and yet it must also deliver real, actionable results grounded in genuine scientific and medical knowledge.
Andrew and his development team were able to design, develop, and release a beta version of the app in surprisingly quick time, which was subjected to focus group testing and found favour. He was also able to find backers in the form of Deep Knowledge Ventures, a venture capital firm which specialises in deep tech and longevity.
So far so good, but of course, Andrew did not have the kind of resources that a major global tech giant like Google has, or the means to hire a top data-science graduate on a first year salary of probably more than $500,000, nor did he have access to the vast medical research resources of IBM Watson, say, or PubMed, that his virtual AI assistant could use to refine and enhance its usefulness.
Lesser founders might have gone back to the drawing board, but Andrew was, and is, in no mood to quit. Instead, he realised that, within the fields of longevity, AI, and healthcare, there were many other founders facing a similar predicament to the one that he was facing.
Research from Longevity International helped. Their reporting revealed the true depth and breadth of the longevity industry; hundreds, if not thousands of startup companies attempting to tackle the problem of aging and mortality from myriad different angles, and just as importantly, a willingness on the part of venture capital firms to make big bets on the startups success.
Ahachinsky realised that, if Eterly lacked the resources to invest in a state of the art sleep monitoring function, then by partnering with a specialist firm, in this case Deep Wave Technologies, an emerging company that uses neuroscience to analyse sleep from the perspective of enhanced cognitive functioning and health, he could add another layer to Eterly's own analytics, for the mutual benefit of both companies.
By signing up to the Microsoft Partner Network, Eterly further equipped itself to create a global network of data science professionals, whose combined output might have the potential to challenge the networks of more established players with bigger budgets and more staff.
How to knit such a network together? A partnership with Syscoin is close to being signed, allowing Eterly to build a blockchain based longevity system, incentivizing users, investors, scientists and medical professionals to join, participate, and earn tokens for their contributions.
To assist with the development of the Longevity Score algorithm— you guessed it—another partnership. this time with Open Cures, led by Kevin Perrott, a longevity industry veteran, member of the Buck Institute of Aging and evangelist with exceptional knowledge of biomarkers of aging, and the application of deep learning through neural networks—themselves, a perfect fit for a blockchain based platform.
Ahachinsky has more deals in the pipeline, and further announcements to make, as he sets about building a community with attributes that perhaps many larger enterprises lack. Real passion for change—the kind that can only truly be found within a community of startup founders. Genuine enthusiasm to make change happen, and a deep understanding of why that change matters, and why it can happen now.
When like-minded enthusiasts come together; people with experience who have eschewed better salaries, and more comfortable working environments to pursue their dreams, follow their hearts and single-mindedly set out to create change based on serious, empirically tested convictions, in this case applying the futurism tenets of the longevity industry to the practical everyday problems of the healthcare and global pharma industries, a collection of individuals can become something far more significant that the sum of its impressive parts.
Whilst it is still early days for Eterly, and there are plenty of hurdles still to be overcome, this is one healthtech startup that is embracing the big picture, and tackling the conundrum of aging with a growing collection of resources that may even attract the attention of the tech giants, and, with luck, Ahachinsky believes, the injection of funding that can be used to identify, nurture and scale the healthtech champions of the next few decades.