The Well Runs Dry
Dealing with Anxiety and Depression as a Mother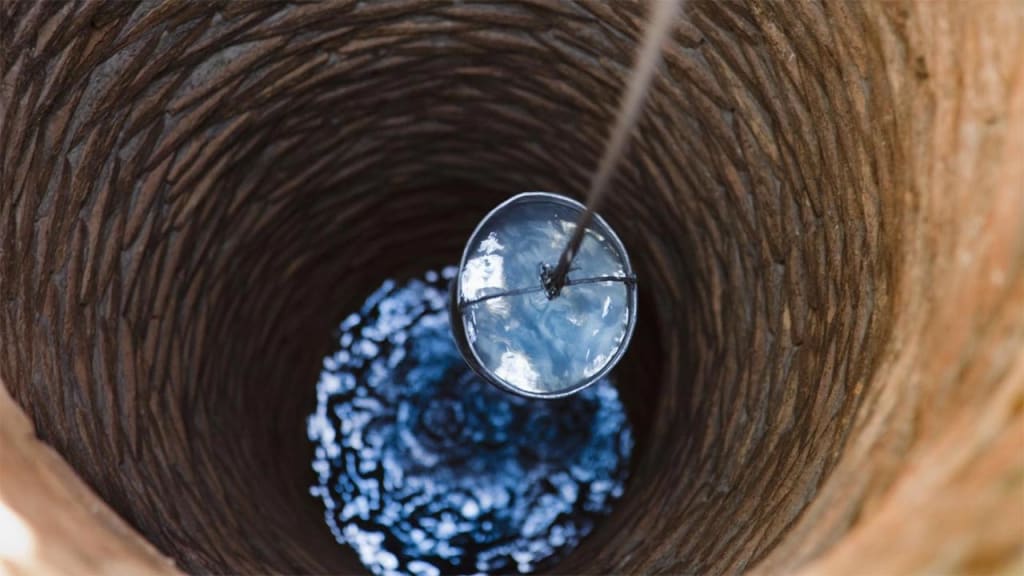 We've all heard some version of the saying "You can't drink from an empty well." As a stay-at-home mother with anxiety, depression, and a stress disorder that manifests it's symptoms through paralysis, it is critical to try and keep my well as full as possible. When it's near empty, it becomes as dangerous as an actual empty well. A seemingly bottomless pit waiting for you to hurl yourself into it. The daily challenges of living as a mom with anxiety and depression make my well seem very shallow. It doesn't hold much water to begin with, and those reservoirs deplete very quickly when people constantly need to drink from your well every second of every day. It becomes a struggle to refill it as quickly as it is being used.
There are days where I feel like my well is so low, I don't know if it will ever be able to hold water again. It becomes harder and harder to see any reflection in the dark puddles. I search desperately for a source to replenish myself, but the buckets needed are much too heavy for me to carry alone. It's not the fault of my wonderful village. They just need to drink from the well to survive. It's the only source of water that they know. A source that they perceive to be never ending. They don't realize I am squeezing every last drop of ground water I can from the earth just to feel a mere trickle down my stone walls.
At some point an empty well dries out completely, it's foundation cracking, becoming useless and forgotten. When the well dries up, the village drinking from it starts to suffer. If not maintained properly, the water can become tainted, infecting the entire village.
What needs to be known is that the well is not always capable of refilling itself. If it has not been properly dug, it won't function the way it was intended to function. My well wasn't dug out to plan. My well needs extra help keeping it's waters at a safe level. It's often hard to ask for that help.
Sometimes it feels that even when I ask for help, no one is listening. I have a hard time articulating the things I need because I am always taking care of the needs of others. I have forgotten what it's like to be completely full. I haven't been completely full in years. And truthfully, I don't know how much it would take for me to feel that way. From the outside looking in, my well looks perfect. I have a loving family that surrounds me. I reside in a beautiful home. I seem to function efficiently on the surface, but most people don't get to see all the cracks in the stacked stones underground. I have a hard time letting people climb in to try repair my well because most people tend to do more damage.
Outside of my village, I keep most other villages at a distance. I can't have more people draining me or I will lose my functionality completely. Other sturdy wells seem to never understand. They don't know what it's like to feel broken and used up. They find it is easy to tap into another source to find more water. But, my well has holes and cracks in it that run deep. Those holes and cracks slowly let my reserves leak out into the ground around them. No amount of spackle or patchwork has been able to contain those leaks. Even on those days where less water is taken from me by the village, it still slowly drains out of those cracks. I need to start building a new foundation. Stone by stone. Digging a deeper hole into the earth for more support holding in those precious drops.
I just need to tap into a steady source of water. A source that allows love, passion, and creativity to flow freely. A difficult, but not impossible task. A village can drain a well completely, or they can work together to make sure the well is strong, supported, and overflowing. We just have to try and find a balance. That way, even when the well is half-empty, it could also be seen as half-full.
mental health
Domesticated ladies. Witchy women. Holistic healers. Paranormal enthusiasts. Blessed by the Moon. Believers in the Universe. Lovers of light. Co-Founders of AlignandIncline. 💙