THE WELFARE OF OLDER PERSONS IN ZAMBIA
Proposed Question of the Welfare of the Aged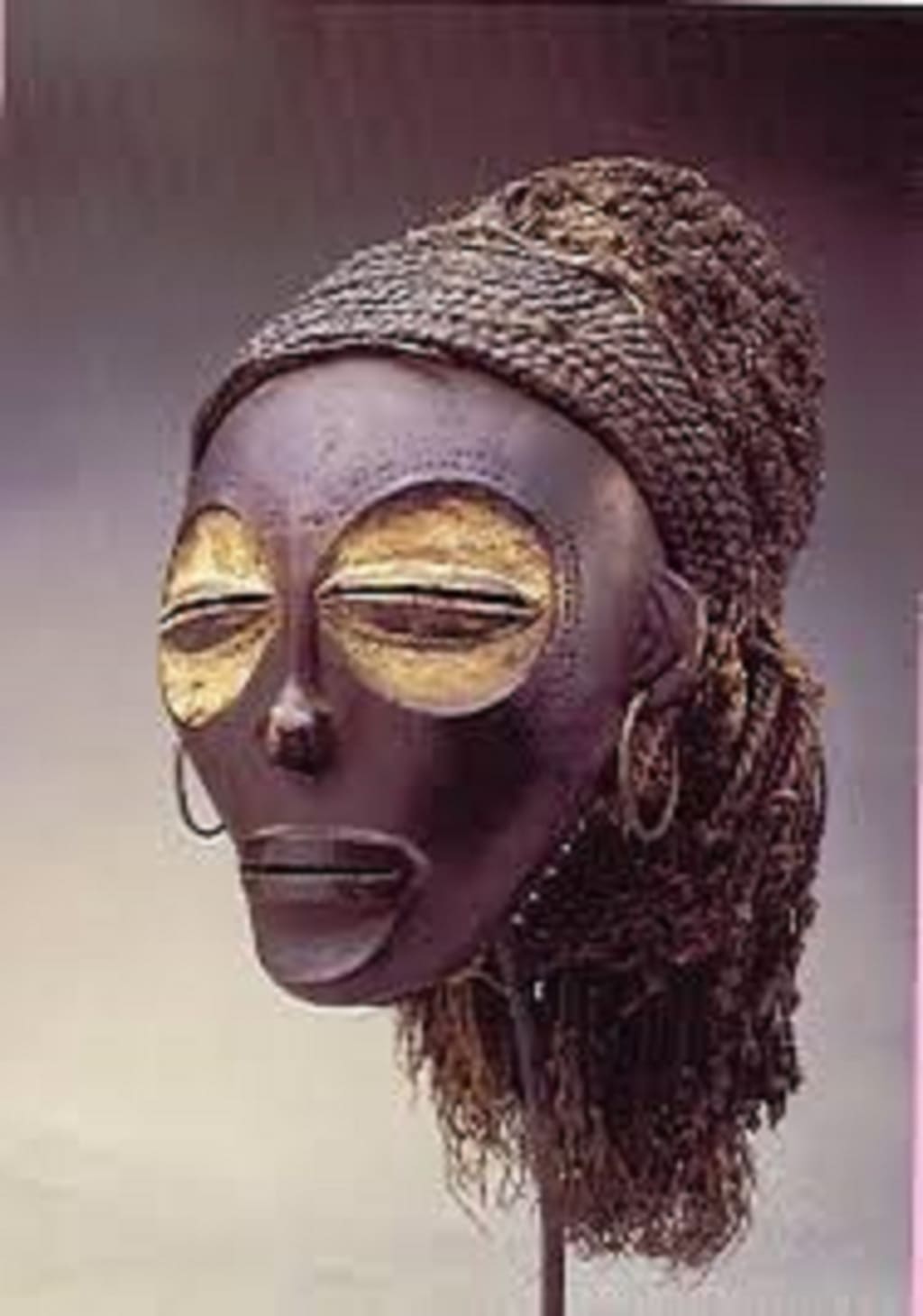 THE WELFARE OF OLDER PERSONS IN ZAMBIA
Proposed Question:
What plans exist to ensure that social security measures provide all Older Persons in Zambia, in both formal and informal sectors, with an adequate standard of living, including adequate food, essential health care, basic shelter and housing?
Proposed Question:
What measures has the Government taken to legislate the National Ageing Policy to ensure that it is implementable at Community & Local Government levels and that it provides the legal basis upon which Older People can claim their entitlements?
THE HEALTH AND WELL-BEING OF OLDER PERSONS
The meanings of health and illness as well as people's beliefs about the required response to illness vary widely according to time and place and represents the culture and society in which people like us live today and tomorrow are Senior Citizens.
A double burden of diseases among Older Persons has become an emerging epidemic of non-communicable diseases alongside high HIV-prevalence-defines illness as a 'normal' part of Older Persons' everyday lives. Against this background there is need for the Government of the Republic of Zambia to come up with an Old Persons Act [OPA] that will provide for advocate for the protection of Older Person's Health and social in a changing and challenging social and economic context.
As you may come to know ladies and gentlemen, poverty and the unavailability of health resources shape older Person's constructions of the meaning of their health and their control, or lack thereof, over how healthy or ill they are.
This can be demonstrates the usefulness of the broader psycho-socio-environmental model in explaining old-age and wellbeing by providing a context specific and nuanced understanding.
Despite the aging of populations in our communities , a limited amount of research exists outlining the ways in which culture and the social context impact on Older People and we as a People and as a Nation think about the health and wellbeing of Older Persons in Zambia. This is of special importance in Zambia, where the omnipresence of HIV/AIDS means that disease and illness are at the core of Older Person's being and affect their daily lives.
Health, illness and disease are defined differently by health professionals and lay people and over time and place .However, "One of the most pervasive definitions [of health], though, is simply normality with illness as a deviation from the normal." Of particular interest for this presentation is the distinction made by lay people as well as many health professionals between physical and mental illness which has the unfortunate effect of helping to perpetuate two assumptions that have long since been abandoned that mental disorders are disorders of the mind rather than the body, and that they are fundamentally different from other illnesses." Instead, it is important to highlight the connections between mental and physical health, as experienced by lay individuals and seen by health professionals. A connection often made by older people when reporting wellbeing and which concurs with the classic WHO definition of health and its emphasis on total mental, physical and social wellbeing (World Health Organization (WHO), 1947).
Conceptualizations of health and illness expressed by lay people are often referred to as 'lay beliefs' and/or 'lay knowledge' which refers to the ideas and perspectives employed by social actors to interpret their experiences of health and illness in everyday life." Needless to say that the way people 'make sense' of their health and illness will also impact on the kind of help they seek and will result in differential patterns of 'help-seeking behavior' that are socially and culturally represented as evident is studies conducted among varied social groups. Using data from a qualitative study, this article explores the ways in which 20 older women, aged 60-plus, in rural Zambia talk about their health, illness and social wellbeing. What follows focus on the social milieu of care giving and older women in Zambia, describe the Centre of Excellence on Ageing research context and data, outline respondents' reports of their physical and mental health, and highlight connections between health, illness and their social reality. This is followed by an analysis of the findings that offers a detailed understanding of the issues discussed in this particular place and time within the conceptual framework outlined earlier.
The social context: Zambia, Older Women and Care Giving.
As is commonly known, Zambia has undergone a remarkable political and social transformation. The emerging epidemic of non-communicable coupled with its high HIV/AIDS prevalence, which has a profound impact on the society as a whole.
The government must start sponsoring a non-contributory pension system with the help of the [Centre of Excellence on Ageing] that has a blue print for that kind of a non-contributory pension beginning at age 65; thus, older persons contribute income to their households and networks-a phenomenon that will put older persons in Zambia in a distinct position where the rest of the household is often dependent on this secure and permanent source of income.
While non-communicable diseases such as high-blood pressure, diabetes and stroke are burdening older Zambians' health, the responsibilities of caring for ailing children infected with AIDS and orphaned grandchildren further impact their wellbeing. Many older Zambians live in multigenerational households, their presence in households often leads to their becoming the primary caretakers of the sick, of the children of the sick and of the orphaned. When a household member who had previously been an income earner is ill and then lost to AIDS, older persons' households lose their income and support .The younger generation that should be the caregivers for their aging parents is are sick with HIV/AIDS, leaving the older persons' to provide care to the younger generations instead of being cared for themselves .This dynamic is unique and might present a challenge to most dominant life cycle theories in most of our communities and shift the emphasis towards the importance of cultural and environmental theories that attempt to explain well being among the aged.
While prevalence of HIV/AIDS is low among older persons, older persons' households, physical, mental and social wellbeing are affected by the increased AIDS-related morbidity and mortality in their social networks . Further, this phenomenon is gendered since women are the main bearers of the burden of caring for those infected and affected by HIV/AIDS in this and similar communities. There is evidence that women report worse physical and mental health, and quality of life, than their male counterparts in AIDS-endemic settings, when they are the ones doing the caring. Higher levels of care giving among women may contribute to the abuse of the caregivers. Older women, particularly those who are caregivers, are more likely than older men to report feeling "physically and emotionally exhausted" and "overworked" due to domestic duties and are more likely to report greater health problems, health visits, and poorer self-assessed health. For these reasons, this paper focuses on older women.
People's physical, mental and social wellbeing impact their ability to meaningfully participate in and complete physical as well as social activities. There is evidence to suggest that declining physical health due to aging, including hypertension, chronic pain, and decreased movement, can lead to a reduced ability to perform domestic as seen in a number of our communities in Zambia. This has the potential to be followed by a diminished sense of 'normality' and signals of "deviation and illness".
Similarly feeling mentally overwhelmed and worried about sick family members can negatively impact relationships with family and neighbors. Care giving responsibilities, particularly in such complex social circumstances at the times of HIV/AIDS, can result in substantial psychological distress to the care giver and the cared for ,which has the potential to exacerbate older women's already compromised physical, mental and social wellbeing. This might explain why female caregivers in a number of the Zambian communities report more health problems, more health visits, and poorer self-assessed health toppled with gender based violence. However, a study carried out in Chibwika-Mwinilunga and Musele-Kalumbila North Western Zambia by the Centre of Excellence on Ageing found that care giving did not significantly decrease mental health, suggesting that the role may give grandparents a sense of love and fulfillment, canceling out the negative feelings related to care giving.
Examining older women's health more holistically highlights the misconstrued distinction between body and mind-physical and mental health (Centre of Excellence on Ageing 2017). It also draws attention to the need to search for and give voice to a more comprehensive and nuanced understanding of older people's health and disease that relies on a broader 'psycho-socio-environmental model' within a particular social and political context -which this article aims to do.
Data on Ageing and Older Persons in Zambia.
Process and Outcome of data on ageing and Older Persons in Zambia is something that must not be overlooked. Health and well-being are determined not only by our genes and personal characteristics but also by the physical and social environments in which we live our lives as a people.
Data plays an important role in determining our environment, physical and mental capacity across a nation's life course and into Older age and also how well we as a Nation adjust to loss of function and other forms of adversity that we may experience at different stages of life if we do not have data on ageing, and in particular in later years. Both Older People and the environments in which they live are diverse, dynamic and changing. In interaction with each other they hold incredible potential for enabling or constraining Healthy Ageing if we establish data on ageing and Older Persons.
The Government and other key institutions need to fund and carry out research that includes and benefits Older People. The Centre of Excellence on Ageing founded by KanemaMupila Kameya is conducting a national consultation that will help to identify key research and evidence synthesis priorities in Healthy Ageing. These priorities will then be reviewed with key stakeholders in order to build commitment, a focused direction for future research, and the necessary resources to move the agenda forward to supplement government's efforts.
Relatively scant knowledge is available on the situations of older persons in Zambia. Reliable and accessible demographic and health statistics are needed to inform policy making for the older population. The process and outcome of a project to create a minimum data set (MDS) on ageing and older persons to provide an evidence base to inform policy needs to be described. There is need to create a minimum data set (MDS) that must be initiated by the Government through the Ministry of Health and Community Development and conducted in all the nine (9) provinces of Zambia.
A set of indicators must be established to constitute a national MDS, populated from data sources in the nine provinces; a provincial MDS must be produced for each province. Major gaps and deficiencies must be identified in the available data and difficulties that may be experienced in accessing data. Specific gaps, and constraints against the production and access of quality data in the provinces in the provinces must be examined. The project and outcome must be evaluated and lessons drawn. Tasks for future phases of the project to be completed to maintain the MDS must be outlined. Key words: Provincial Areas, Ageing, Older Persons, minimum data set, demographic and health indicators, policy Population ageing is a world-wide phenomenon. Zambia's population aged 60 years and over is set to increase from 1 million in 2020, to 50 million by 2100, that is about 82 years from 2018. At present, sixty-four per cent of Older Persons reside in rural areas of the country; the percentage is projected to increase to 80 per cent by 2050. Zambia's older population is expected to increase almost fourfold in that period: from 6 million to 40 million. The older population is projected to grow to 8.0 per cent by the middle of the 21st century. Although the pace of population ageing in Zambia and Africa as a whole is slower than in other regions, increased longevity will result in growth in the absolute number of older persons. Average life expectancy at birth in Zambia is projected to increase from about 45 years at present, to 65 years by 2050, resulting in an increase in the median age from 18 to 26 years. However, the HIV/AIDS epidemics have greatly reduced life expectancy at birth in parts of Zambia. In some provinces – Lusaka, Central, North-Western, Southern and Northern-HIV/AIDS mortality in the younger age groups may reduce life expectancy at birth by more than 30 years from otherwise expected levels. Older persons in rural Zambia have particular vulnerabilities, which are exacerbated by social, economic, cultural, political and environmental factors. Poverty is widespread and the majority of communities lack formal social protection; older persons are consistently among the poorest of the poor. Natural and man-made disasters impact older persons' livelihoods, security and well-being. Communicable disease is rampant-the direct and indirect consequences of the HIV/AIDS epidemics being most severe in a number of areas as most of the Older Persons are the care-givers. Health systems must still grapple with the elimination of communicable diseases, and are unable to expend sufficient resources on treatment of an increasing prevalence of non-communicable diseases due to lack of geriatric care . Changes in family structures as a result of urbanisation and other forces diminish kin support for older persons. Relatively scant knowledge exists on the situations of older persons in the rural. Moreover, ageing related issues have a low priority in the policies and programmes of largely Zambian youthful societies. A lack of information relevant and specific to Older Persons' physical, cognitive, social and economic well-being may contribute to their marginalisation in policy arena , lack of micro-financing for Older Person between the ages of 65-75. The exigencies of growing old and inadequate gerontological knowledge base in the nation bolster a case for greater attention to be given to older persons, whose population is growing.
No research on ageing and adult health has been conducted in Zambia, studies on ageing have typically been small, piecemeal and unco-ordinated, due to lack of support for programmes on ageing . Efforts to collect data have also been hampered by the unsuitability of Western standardised measurement instruments for use in our Zambian settings Data from large scale standardised national surveys, such as the Central Statistical Office (CSO), do not sample older persons. Reliable and accessible demographic and health statistics are needed to inform policy making on the issue of ageing. While an expanded gerontological knowledge base in Zambia calls for a strengthened and integrated research endeavour, a concomitant need is for strong linkages to be developed between the researchers and policy makers. To improve policy makers' access to essential and quality data on the Older Population, a project to create a minimum data set (MDS) which must be launched by Government. A minimum data set conceptualised for the project must be a minimal priority set of indicators for policy and research, based on a common set of data items, definitions: A Minimum Data Set on Ageing and Older Persons in Zambia: Process and Outcome standards, which should be used to collect and report information on the situation of Older Persons in Zambia that will help to come up with proper planning to manage ageing in the years to come. The data should be comparable within the provinces and over time. The process to create an MDS and the project outcome must be described. Aims of the Project. The project must aim to establish a set of valid, relevant and timely data that describe the situations of Older Persons in Zambia. Data would be consolidated into an agreed set of indicators. An MDS should provide complete and reliable data on the health, social, economic, and physical and cognitive functional status of Older Persons for the ten (10) provinces of Zambia. It should be easy to use, update and disseminate, and could be used to monitor trends and progress in the health status and well-being of Older Persons. With Specific aims : To build an evidence base on the situation of Older Persons (defined as 60 years and over) in Zambia, through a sustainable process of data procurement, cleaning, analysis, updating, maintenance and dissemination. • To forge centralized in-country collation and dissemination of pertinent information. • To identify a set of indicators to constitute an MDS to be populated from data sources in provinces. • To produce national minimum data sets for Zambia. • To later conduct provincial or district surveys, will be indicated, to validate existing data and to fill data gaps.
An ultimate aim is for the MDS to be employed to inform policy and planning, and to guide new research at provincial level. Provincial-specific minimum data sets should be developed and employed nationally and for cross-provincial comparisons. Thus might chiefdoms contribute to and share in a contemporary knowledge base pertaining to the province's Older population, and might Zambia researchers represent and disseminate information on trends and issues of ageing national.
The Creation of the Minimum Data Set MDS project must be carried out collaboratively with partners in government, non-government and academic institutions, in tandem with stakeholders and advisors in other provinces. Stakeholders must meet initially to form working groups in the, to review national data and metadata for suitability for inclusion in an MDS. Wide consultation and literature reviews must be carried out in the interim to select indicators and to identify sources of data to populate the indicators. The development of the MDS must be an interactive and iterative process of consideration and selection of indicators and identification of data sources by partners and stakeholders, until a consensus is reached on what should constitute the MDS Version. The selection of indicators for inclusion in the MDS was based on a determination of key indicators that should inform policy makers about older persons' situations.Numerous potential indicators must be evaluated for their suitability to both assess needs and evaluate intervention, and meet stated criteria of being ethical, useful, scientifically robust, representative and accessible. Those indicators selected must represent different ways of profiling the situations of Older Persons, from enumerating events, to describing the prevalence of characteristics in individuals, populations and institutions. A finalized set of indicators must be designed that should comprise a core set and an expanded set with indicators, arranged according to Demographic Profile ,Social and Economic Status and Health Status and Risk Factors that will help as a nation to start planning for the ageing population of Zambia.
3. Income Security for the Elderly in Zambia.
This article highlights the lack of provision of social society for the vast majority of Older People in the Republic of Zambia and the impact this has on the enjoyment of their other rights, such as the right to health and to an adequate standard of living. It suggests questions for us as a People and Nation to include in its List of Issues to the Government to explore this issue further in support of the Elderly and programmes on Ageing.
The Right to Social Security
There are around 800,000 people aged 60+years population) in Zambia. Let's not forget that the number of Older People is growing and now is the time to plan and come up with an Older Person's Act.
Social protection mechanisms based on the extended family and community structures used to provide for people at Old Age in Zambia. However, given Zambia's situation of generalized insecurity for the Zambian Elderly vs the Zambian Youths, widespread poverty and rapid social and economic change in Old Age, these traditional mechanisms are increasingly unable to cope with the direction we are taking now. As a result, Older People are frequently forced to continue working well into Old Age: indeed 80 per cent of Older People around Zambia remain economically active with most engaged in small-scale agriculture. As Older People are less and less able to generate adequate income through their labour, or not being able to be Micro Financed in Old Age as poverty and destitution is becoming an increasingly common phenomenon, leading into a number losses of lives among the Aged. The Zambian Older People are also playing an increasing role in caring for children in the context of HIV and AIDS, and labour migration. Subsequently, the poverty of Older People has a significant impact on others in their households particularly children under their care, thus exacerbating the intergenerational cycle of poverty. Poverty rates amongst households containing an Older Person are 30 per cent higher than the National poverty rate and 1 in every 3 households in the poorest income deciles include Older People whose contributions to the Nation's development are overlooked.
Interdependence of Rights for our Senior Citizens
The absence of income security for poor Older People in our Zambian Communities also serves to undermine the effectiveness of other social protection policy measures such as accessing free health, government's subsidized agricultural inputs and free primary education for children under their care – just to mention a few. For example, an Older Person with no minimum income will not be able to get the fare from his village to hospital where free medical services may be provided. Similarly an Older Person will not benefit from subsidized agricultural input if she/he cannot raise Five hundred Kwacha which has been set as a minimum contribution to access subsidized agriculture input through the system.
What the Government must do in response
Government must put in place through the Older Person's Act[OPA] is social protection policies which must appear to be progressive and indication that intend to significantly reduce poverty and health issues among disadvantaged Older People who happen to be custodians of our culture. These include among others:
i. The Implementation of the National Ageing Policy
ii. The Senior Citizens Social and Empowerment Security Policy
iii. The National Geriatric Framework that must be approved by the Law makers and Cabinet
iv. The National Strategy for Growth and Reduction of Poverty in Old Age that must be about "providing adequate social protection, health care and rights to the vulnerable needy Elderly Zambians" and should have an operational target which aims to increase the proportion of Older People reached with a minimum social pension."
Lack of Coverage of Social Security
However, an enormous gap exists in the coverage of Income Security for the Elderly in Zambia. Only 6 per cent of the workforce is currently covered by formal social security and informalisation with over six million people within the Zambian economy has to be increased in order to help the elderly and the economy to grow. There is need for state-financed and non-governmental non-contributory income security schemes for Older People, which does not exist, there is extremely small-scale to none of support to the aged and that appears to exhibit a range of constraints relating to scalability. An investigation into the feasibility of achieving universal access to Old Age income security through a social pension in Zambia must be conducted by the Ministry of Labour, the Ministry of Community Development in collaboration with stakeholders to supplement Government's efforts by working with ageing experts on Ageing . A universal social pension is both technically possible and fiscally sustainable that is if it was to be applied. A universal social pension would reach almost one in four households and thereby reduce the national poverty rate by 14.9%. More significantly, it would translate into thousands of Old People being lifted out of poverty. Social pensions would mainly benefit rural communities (80% of older people live in rural Zambia) and thereby reducing the inequality between rural and urban areas.
Protection of Older People's rights under the laws of Zambia
Zambia is one among the few countries in Africa to have the National Ageing Policy (NAP) promulgated. The policy has a wide range of provisions which if implemented would make a significant difference in the lives of older people. Despite being very general these provisions cannot be implemented until the policy is legislated to provide the standard of implementation across the nation by the local governments. It is four years since the National Ageing Policy was promulgated yet it remains a policy which is not legally binding and therefore not implementable at local government level.
"We keep on hearing that there are policies and programmes that target Older People, but we need to see Older Persons or Freedom Fighters benefitting from them."
Social Protection of Aged Citizens!
Zambia's National Demography Of Aging And Social Protection Of Older People
The views expressed in this presentation must be taken seriously by all of us as Zambians.
Introduction of Social protection is a major arena of government activity aimed at ensuring that vulnerable population groups like our Zambian Senior Citizens receive appropriate and effective public support to ensure their financial security and to safeguard their health and well being.
However, despite the growing and extent of social protection programs in Zambia as a developing country, most emerging economies in our Communities have nascent systems and only a small portion of all such efforts address the specific vulnerabilities and needs of Older People.
This presentation (a) discusses the vulnerabilities of Older People and the benefits of crafting social programs to address them; (b) the nature of social protection and the forms it can take to address those vulnerabilities; (c) descriptive evidence on the availability and use of social protection programs; and (d) steps that can be taken to remedy the shortfalls experienced by Older People in Zambia. Vulnerabilities of Older People In all of our Communities, both rich and poor, the Elderly face an array of vulnerabilities. Among these are lack of income, health insecurity, and the need for geriatric care. It is not possible to say definitively that Older People are always poorer relative to other age groups.
When you look at the poverty rate among us,. Fifty years ago; but less than 40 years later this rate has fallen to 10%, lower than that for the non-elderly. The varied situation of Older People in our Communities throughout Zambia has led to differing definitions of "Older People". In addition, gender differences in labor force participation, retirement age, and long-term income security mean that the effects of "Old Age", as well as societal responses to aging, will be different for men and women in the years to come. For the sake of simplicity and clarity, this presentation considers those aged 60 and above to be "Older People", who are affected by "Social Security issues Poverty," in Old Age.
What drives these diverse results? Why Older People are not more secure in terms of well-being in rural Zambia (and some time periods) relative to others in urban Zambia? The answers depend on how Older People derive their income and how reliable that flow is. First, of course, Older People in nearly all settings are, on average, not likely to have paid employment than are younger adults. Older People often rely for income on a combination of fixed assets (in many cases, meager savings), such as pensions, and support from close family members. Savings, aside from often being small, can lose value to inflation, and in many cases there are insufficient investment vehicles to counteract savings" loss of value over time. Pensions can be extremely important, but, particularly in our Nation as developing countries, they tend to be small and coverage is usually spotty.
The Author is Founder Centre of Excellence on Ageing
Lusaka Zambia
E-mail:[email protected]