Fit & Fabulous
The Unlikely Runner
Helping to Keep You Sane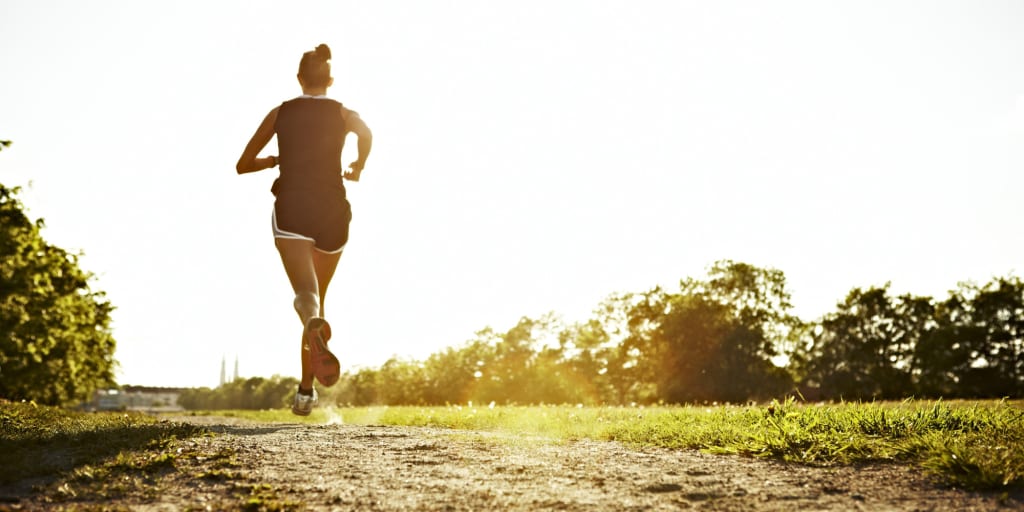 Around six years ago, I was coming up to a milestone birthday. I was at my heaviest, I weighed just over 13 stone, and I am only 5'4". In my head, I looked like a weeble!
Now, I am not saying that if you are this height and weight that you should lose weight, but, personally, I was not happy with how I looked at all. I lived in leggings and jeggings and so was unable to tell if I had put on weight due to them having an elasticated waist, or maybe it was "ignorance is bliss." Either way, I needed to change things. At school, I wasn't really into sports, and once I hit puberty and things started to grow, I liked sports even less.
At first, I started running/walking just a little at a time. Nothing much. This was mainly due to my lack of any exercise since leaving school and the fact that my chest felt like it was going to explode!
Two years ago, I started to ramp up the running and entered Parkrun for the first time. The fact that it was free, local, and open to all abilities helped push me into going. After doing this a few times and realising that I actually wasn't as bad as I thought, I entered more races. I liked the looked of ones where you received medals at the end, or alcohol or even food, for that matter!
Last year, at the beginning of January, I entered my first 10k — this followed by another four 10k races, a 10-mile and two half-marathons. This year has seen me complete a marathon (I hated the training; I am not going to lie), four half-marathons, a 10-mile, and two 10k's.
I would like to say that I do not consider myself in any way an athlete. In my mind still, athletes have no wobbly bits and are machines. They are all muscle and toned. I have lost 3.5 stone, I am four dress sizes smaller, but I still have wobbly bits and still have issues with how I look. Sometimes in my head, I still see the old me looking back and not the person standing before the mirror now.
I know that people run for all different reasons. Personally, I run not just to help keep the weight off — as my diet could be better (I have a love of chocolate) — but to keep my sanity, as well. Sometimes ,I need to just get out and run, whether it's running with my dog or sticking my headphones in. Sometimes, taking your problems out on the road or track helps to clear the mind.
Even now, I still have days when the training runs are hard and I wonder why I am doing this. I find that running with someone is easier as not only is it harder to give up when you are with someone else but you can have a chat and it helps to pass the time. I also like to talk about what I am rewarding myself with after — a glass of wine, chocolate, etc.
At the moment, I have been helping two friends increase their distances so that they can get up to a half-marathon. I find this just as rewarding as entering the races and receiving the medals. Seeing someone who has started from absolutely nothing and build up to be able to run a set distance, whether it be long or short, is a great achievement. It isn't all about speed and how fast you can go but ultimately whether you enjoy it or not.
Putting on your running shoes when it is blowing a gale or pouring with rain and getting outside to run is a huge thing and not something you will do if you absolutely hate running. We all have to start somewhere, so whether it's a mile or a marathon, keep going. You will get there. It doesn't matter how long it takes.