The Power of Rose Quartz
Love is a many splendored thing.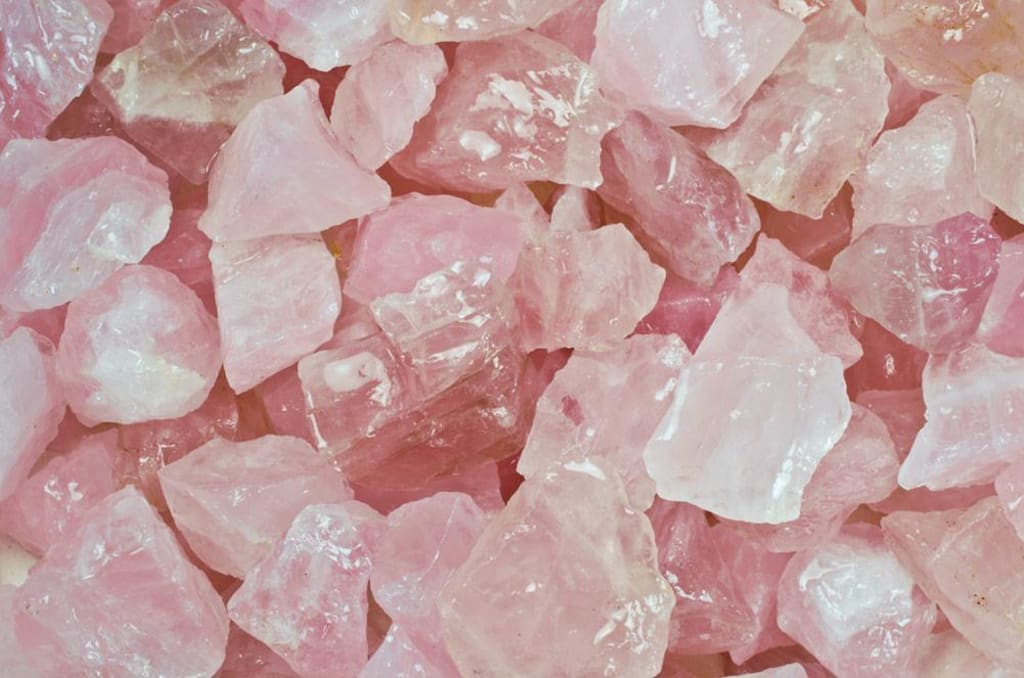 Rose Quartz is widely regarded as the ultimate love crystal; it attracts love to the beholder, encourages them to be loving to others, and encourages self-love.
Let us start with the basics. Physically, Rose Quartz is pink and is usually translucent. It can come in all sizes and it can be raw or polished. It's a common stone that is easily obtained. Originally it's sourced from places like South Africa, United States, Brazil, Japan, India, and Madagascar. Its astrological signs are Taurus and Libra and its planet is Venus. Rose Quartz is associated with the elements Earth and Water. Unsurprisingly, this is a Heart Chakra crystal.
It's the crystal I've always felt the most drawn to. When I first started buying healing crystals for myself I knew the first one I had to buy was Rose Quartz. I did end up buying Rose Quartz amongst my first batch of crystals. I'm not particularly a romantic—so why was I drawn to it with such passion?
A common misconception is that Rose Quartz is solely for romantic love. Whilst Rose Quartz certainly is good for romantic love (after all, it is said to have been given as a token of love since as far back as 600 BCE), it's also good for all forms of love including love for friendship, family and the self.
Rose Quartz gently draws off negative or dark energy and replaces it with love and light. It helps encourage you to be more empathetic and caring towards others who are in need of love. Its gentle aura is also thought to teach you how to forgive yourself and replace any negative thoughts about yourself with thoughts of strength and self-love. Rose Quartz encourages you to to be at peace with yourself. When used right, it can restore your faith in brighter days and allow you to open up your heart to new experiences. If you buy a Rose Quartz necklace, or otherwise wear a Rose Quartz over your heart, it allows your heart to bath in self-loving energy, leading to you accepting yourself unconditionally.
If you are single and looking for love, then Rose Quartz is your perfect crystal. Rose Quartz attracts all kinds of love and is thought to strengthen the love between friends and family as well as partners. If you place a Rose Quartz under your pillow it is thought to attract the perfect partner into your life, whilst keeping you looking beautiful. Alternatively, you can place Rose Quartz by the side of your bed, or in the relationship corner of your room to draw loving relationships to you.
If you are currently in a relationship, then Rose Quartz is still an incredibly valuable crystal for you. Firstly—good for you for finding someone! Placing Rose Quartz around your home encourages a loving atmosphere and even though you will undoubtedly have disagreements, Rose Quartz encourages you to work through these problems in a calm and loving manner.
Rose Quartz is believed to have some physical healing qualities too. It's thought to strengthen your actual heart and circulatory system when combined with a healthy diet and exercise. Due to its calming nature, Rose Quartz is also thought to help ease the symptoms of some mental illnesses including depression and anxiety. Traditionally, when placed in the bedroom, Rose Quartz is said to increase fertility and increase the likelihood of pregnancy. So if you're not after a baby just yet, it's probably safer to leave the Rose Quartz in the living room until you're ready!
So if Rose Quartz seems like a crystal you're drawn to, there are many places you can buy it from for a relatively low price. Cosmic Crystals offers 10% off their products and free global shipping by following this link: cosmiccrystals.co.uk/thetransgenderpagan or by typing in the code "thetransgenderpagan" at the checkout. You can see examples of their product in the image below.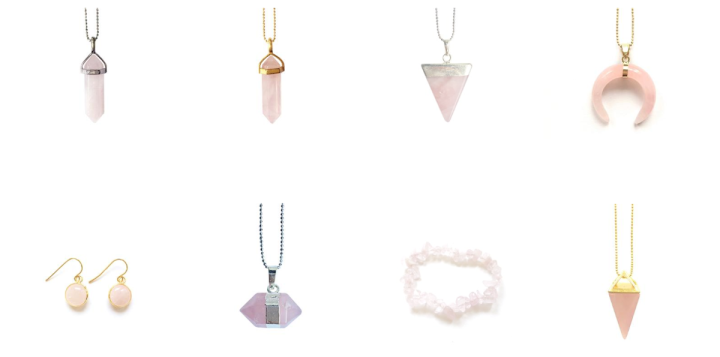 spirituality