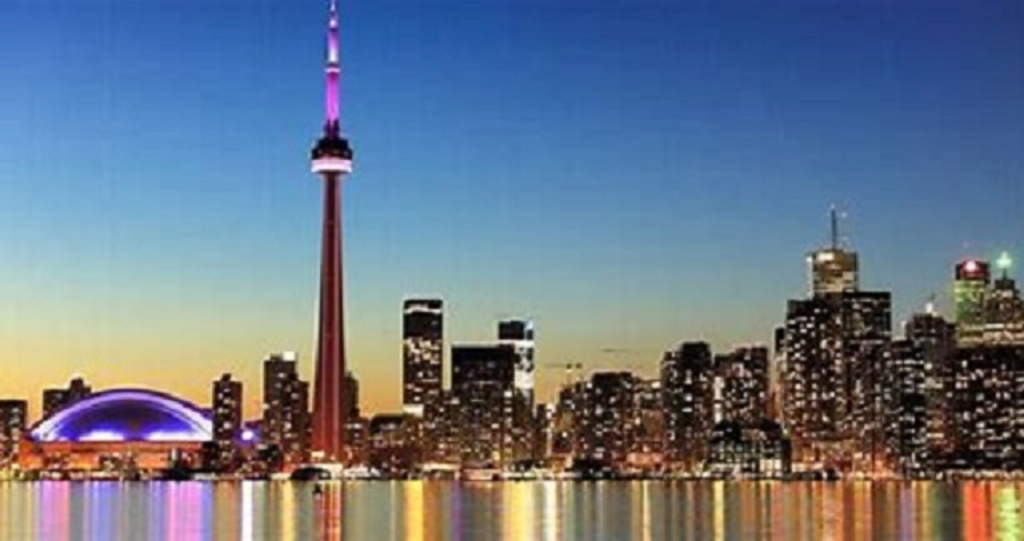 I last took the subway on Thursday, March 19, 2020, at noon. The TTC normally carries one million passengers a day. A single new subway train can hold over 1,000 people. Today I was one of seven people on the entire train.
The day before, a client, who would be the last to physically enter our office, came in for a meeting. We greeted each other by extending our legs and tapping our shoes together. This was to be the new norm of greeting before even that became too close.
The week before, my wife and I had gone out on Friday night for our weekly date night to Vesuvio's, our favourite local resto. Normally busy, the family-oriented Italian mainstay of the Junction neighbourhood was barely occupied--because of March Break, the manager said. But we knew people were getting scared. Later that weekend Vesuvio's closed the dining room and just did takeout. Two months later they closed for good. The community mourned, and for two days before the place shuttered, a lineup formed that snaked around two corners with people wanting one last pizza from a place as old as I am.
On March 23, when the full lockdown of North America's fifth largest city happened, the things that gave my day-to-day life some meaning started to disappear:
Friday nights out with my wife
My pub where I watched Toronto's sports teams
The local French bakery with its amazing crunchy baguettes and all butter croissants
Saturday nights watching the Leafs in my friend John's garage
Sailing at our folksy little club near Cherry Beach
The local green grocer where I could buy local produce
No longer chatting with my colleagues. Only one person allowed in the office at a time.
I would often stand at the front door and wonder if going out was even possible. Every person became a potential carrier of COVID. No one could be trusted. A cough or a sneeze got looks of concern or even anger from those near the perpetrator. God forbid if you were in a store without a mask on. Instant hate-on.
Every day that I drove to and from my office I took a different route through my city. Yes, my city. My city, where my family has lived since the 1840s, had been hollowed out. The hustle and bustle, the cafes, stores both local and chains, the half dozen professional sports teams, eight post-secondary-school institutions, movie theatres, live music, the almost weekly festivals, marathons, all ground to a halt, and all that was left were shuttered storefronts and empty streetcars. That vibrant, almost 24-hour-a-day life helped fuel my love of this place. Now it was void of the life that makes it a city.
Its three million residents had barricaded themselves behind their doors in fear, in frustration and in anger.
Queen Street, just east of Yonge Street, was now so empty I could walk down the middle of the street at noon and not have to deal with cars. Downtown Toronto had been abandoned except for the hospitals and a few key financial institutions.
Yonge-Dundas Square stood empty. Normally tens of thousands of Torontonians and visitors pass through or by it every day. Nearby, boarded-up stores lined the street--even H&M's flagship Eaton Centre shop. But its massive bright sign, 30 feet high and 80 feet long, still shone, promoting the latest fashions: cheap and cheerful clothing that goes the way of the dumpster as soon as the next collection comes out in a few weeks' time.
Hot Dog carts attracted a handful of clients a day instead of the usual line-ups of workers hungry for affordable street meat lunch. Soon they closed up entirely.
Stepping out the front door--whether at my office or at home-- felt like a challenge. Would I get the virus? Would I learn of someone else getting COVID19, and worse, dying of it? What else would be removed from my life?
But when I did venture out, it was exciting to see people walking. Real humans. All of a sudden, people went walking in their own neighbourhood because there was nothing else to do. Even strangers gave and received a hearty hello and a big smile. We saw neighbours we had never laid eyes on before--and as dog owners we know a lot of the locals, what with the three-times-a-day ritual.
Walking was a joy. Even on main streets all you could hear was birdsong. The sky looked brighter and crisper. No more car and factory pollution to create a haze.
Our neighbours became even more important in the day-to-day than family members who lived elsewhere. Neighbours you could see and talk to face-to-face, but family that lived away we now visited only by video chat.
Birthdays were now organized by group emails encouraging people on our street to celebrate kids birthdays by displaying signs on the street. Grandparents visited their grandkids from the car while the parents held back the offspring at a distance. The width of the sidewalk now took on epidemic importance.
Forget about restaurant dining. Takeout meals had now become the celebrated luxury of our week, no longer a casual fix for a too-busy day, so they needed to be good.
Kids now had parents at their disposal. No school, no day care, no after-school programming and no weekend sports. Just the parents and how inventive they could be. The "I'm bored" statement quickly became the anthem for legions of children who couldn't play with their friends, let alone burn off their energy on the cordoned-off local park equipment.
Three million Torontonians locked away for weeks on end and struggling to figure it all out. What does it mean for them, their financial viability, their physical freedom, their sense of self.
When I talked with friends and clients, many strenuously questioned the wisdom of the lockdown. This from people who didn't know anyone who had got sick from COVID19. Maybe it's being overplayed, they suggested.
But I know people who got sick. Desperately sick. Confined to bed for 8 weeks sick. A lot worse than the flu many people tried to compare COVID 19 to.
It has challenged me. I still struggle with missing the joy of a meal in a restaurant. To sit down, be served, be entertained and have someone clean up after you. And sometimes it hits me that I have so much privilege. Not just as a white male. But, after a lifetime of complete freedom to do what I want, when I want; this pandemic has humbled me.