The Motivation to Lose Weight
So, are you a quitter or are you a winner?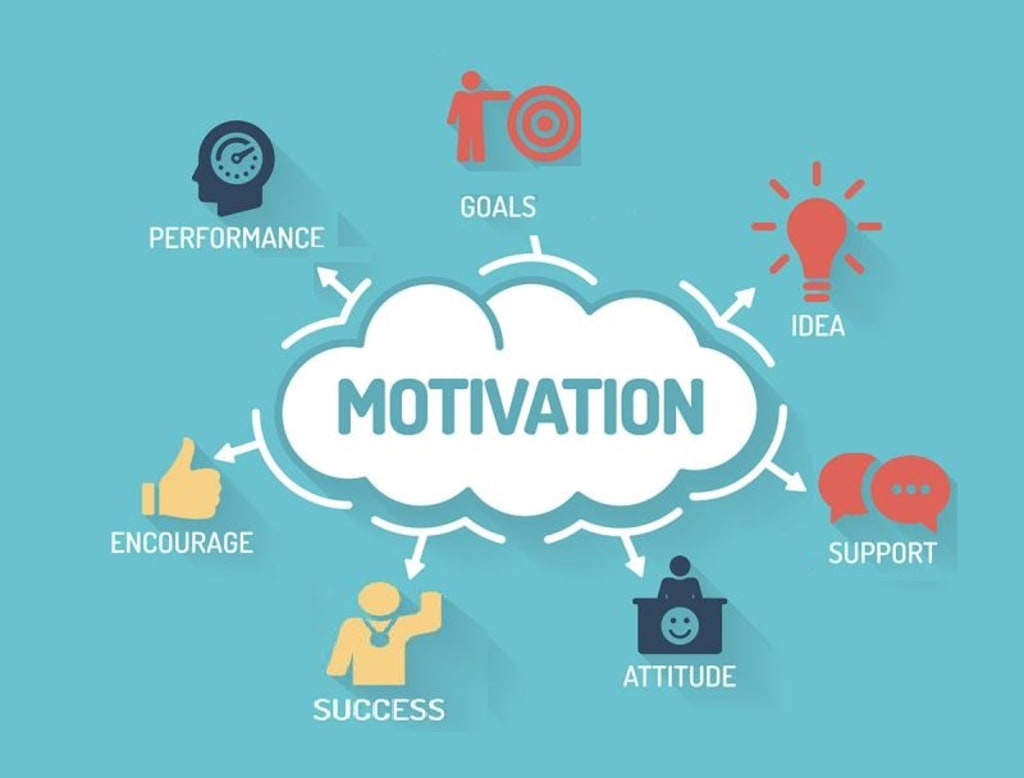 Although it hurts, running is one of the best things you can do for your body. An incredible cardiovascular activity can help you lose weight in addition to training several other muscles in your body. After all, you use almost your entire body when you run, so it is only logical that your legs and abdominal muscles receive some training as well. For example, I am trying to turn a six-pack into an eight-pack now, and one of the key exercises I'm doing is running; it helps burn the excess fat that covers the abdominal muscles.
At least, that's what keeps me motivated.
As I said before, running hurts. You could be in the beginning, middle, or end of a program when this finally gets to you. I have seen people quit running the day they started or two months into a three-month season; there is simply no pattern to it because unlike many other activities, there is nothing that someone "has" to finish while running. Anyone can drop out of running without injuring themselves or wasting their money because it is easy and relatively inexpensive to start running. All you need is a good pair of shoes, some water at your "rest area" or house, and the motivation. However, motivation can change in the beginning, middle, or end of a running program.
Let's say you're like me and running so you can be Dr. Manhattan for Halloween. I stay motivated because I can feel the fat burning and my abdominal muscles strengthening. I can see the results as well. Although they are gradual, I know that I am slowly, but steadily, making progress. However, not everyone is like me, and I have to be respectful of that. Let's say you got into the program because you wanted to lose 20 pounds. Two months into it, you have lost 15 pounds, but the running is taking a toll on your body. You feel tired all the time, feel soreness in your calves, and are forming strange blisters on the bottoms of your feet. Despite the pain, you have to remember why you got into it. Think! You're so close to finishing off, you only have to lose five more pounds before you achieve your goal!
All you need to really do is weigh your options. What happens if you quit now? In my case, I probably won't develop the extra set of abdominal muscles needed to improve my physique, which would be so incredibly disappointing to me that I would throw out the thought of quitting and go for a three-mile run right then and there. In the other situation, you wouldn't lose the weight nearly as quickly if you stopped running, and if you did lose the weight, it probably wouldn't be in as nearly an effective manner. There is no substitute for hard work and exercise. You need to stick with exercise because it works. It works slowly, but it also works surely.
Try not just to remember why you got into the program, but what you have accomplished thus far. In the example for losing weight, you have obviously completed 75 percent of your goal. That's pretty good, especially for two months. This will tell you that you can definitely finish what you started. It is physically possible for you to lose the last five pounds needed to achieve the full extent of your goal. One of the things that keep me going is knowing what I have done to my body so far. In two years of formally working out, I have completely changed my physique and am much happier with it now than I have ever been. Besides, if I can sit here and write about staying motivated to run, then you can definitely get out there and finish what you started. Even though players sometimes lose, quitters never win. So, are you a quitter or are you a winner?
About the Author
I am Matthew Evans and I want to show people how beautiful and interesting our planet is. I am a coach, ruby fortune Canada reviews writer, and travel blogger. In addition, I really like to read new information about psychology and world history. I hope that my knowledge will help me understand people and make their lives better.