The Most Popular Coronavirus Tweets (So Far.)
The tweeters haven't stopped tweeting.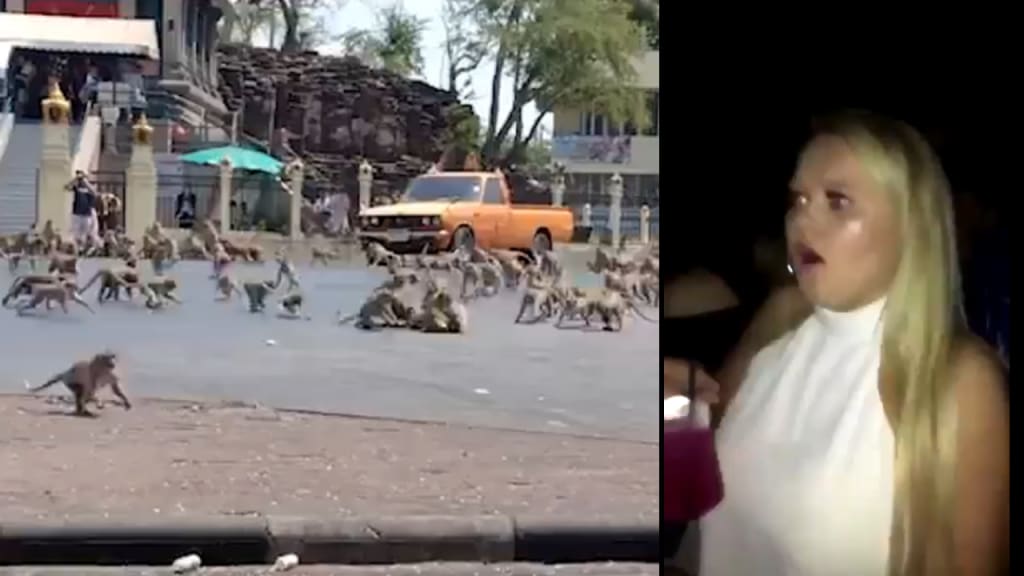 The Coronavirus is causing major hysteria. Some people think the outrage is warranted and this could be the end of humanity as we know it. Others think it's not that big of a deal. Either way, both parties are making their voices heard loud and clear.
So I wanted to see which thoughts have resonated with people the most and where better to turn to than the highly-opinionated people of Twitter.
Some of these tweets are funny, some are educational. But all in all, these tweets did not disappoint.
So, in no particular order, here are 16 of the most popular tweets about the coronavirus right now. Make sure you stick around for number 16 (the most popular tweet overall) cuz it's one I find to be...interesting, to say the least.
1. 411
At the end of the day, the Coronavirus is a serious health issue that is affecting the people. Even if you do not feel any real danger for yourself or your health, please remember that there are others with weaker immune systems and this virus poses a real risk to their mortality.
So before we jump into any more crazy, funny tweets, I thought to put this one first of all because as funny to some people as this virus is, it is still very much a real virus that is causing some serious damage.
2. Monkeys At War
This is one none of us saw coming.
Yikes! Did you see this coming? Cuz I didn't see this coming.
Who knew that the monkeys would have to resort into gang wars just to survive. I guess this Corona virus isn't a menace to just we, the humans.
Hang in there monkeys, and stay away from gang violence. Sheesh.
3. Come Join The Party.
🤣🤣I can't!
I can't even help but laugh at this. This is too good man.
4. We Applaud A Genius
On today's episode of The Hell Did I Just Watch?
This is solid GOLD!
There's nothing funnier to me than someone spitting absolute rubbish in the most serious voice and most professional demeanor. Gets me every time!
5. YA Fiction
Ready for a sizzling new young adult novel coming to a bookstore near you? Yeah? Well, here is a little sneak peek:
Wow! Can't wait to see this on the big screen. I can already see it now, Amandla Stenberg, KJ Apa, The Rock...whoa! Might have did something there.
6. Pasta? Who's Pasta?
Sometimes, you need to know where to draw the line dude.
The fact that I actually feel bad for this man. Urgh! Not them being out of pasta. PASTA!
7. I-20?
Wait, hold on now...
I-20? Like, the I-20 we need for international students to study in the US? Hold on, that can't be right. Let me Google this.
Wait, the search results are all about students and the form I-20.
I'm lost. Can someone please explain? This is my Facebook. Oh, while you're at it, don't forget to like and follow my page so you don't miss out on any new content.
Okay back to the list.
8. Did I Hear You Say First Class?
Okay, but why was I just looking at ticket prices on Expedia? We do what we gotta do folks.
Yes, I'll take the in-flight refreshments, and don't get stingy with the bread basket. I paid full price.
9. Too Many Hands On The Green.
Oh Pre K, you ain't sleek! 🤣
Althoughhh, I don't see the lie. All that cash rubbing on, touching, exchanging many many hands, put that in the bag. I too will be taking out the trash tonight.
10. 2020 Folks.
Okay but did Nathaniel Stinnett lie? Did he lie? DID HE-
11. Relatable Content.
If this isn't me right now putting together this list. 🤣🤣😟😟🤣😟
This is so true. One of the joys of the internet is its ability to make light and fun of even the most serious of situations. It's important that we find a way to still laugh amidst all of the chaos going on right now, but we almost also educate ourselves and listen to the medical professionals who actually know what they're talking about. These next couple of tweets got very popular because of the wisdom in their words. So let's check them out.
12, 13, 14. Wisdom In The Words
Here is another friendly reminder to stay safe, wash your hands, self-quarantine if you can, and be kind and thoughtful in your actions.
15. Class Is In Session
For all those who are still a little confused or need just like, an FAQ of all of this. This is for you.
And now, for THE MOST POPULAR TWEET on ALL OF TWITTER about the Coronavirus. It's engineer and tech entrepreneur, Elon Musk of course!
16. Elon Musk.
Welp!
There we have it folks, 16 of the most popular tweets about the Coronavirus right now.
If any new ones start trending or there's any ones you'd like me to check out, or you're just kind and want to explain the I-20 joke to me, then hit me up on Facebook.
Also, if you like this article, please don't forget to share it with family and friends you think will find it just as interesting. I also have a lot of other interesting content you might enjoy so check that out here. Also, if you're feeling very generous, please consider leaving me a tip. College is hard and really expensive. Every dollar you can help out with goes such a long long way and I'll be forever grateful.
Thank you and until next time, have a wonderful rest of your day!
humor
Your one stop spot for everything Nigerian on VOCAL