The Moment I Became a Voice for the Voiceless
Put on This Planet for a Reason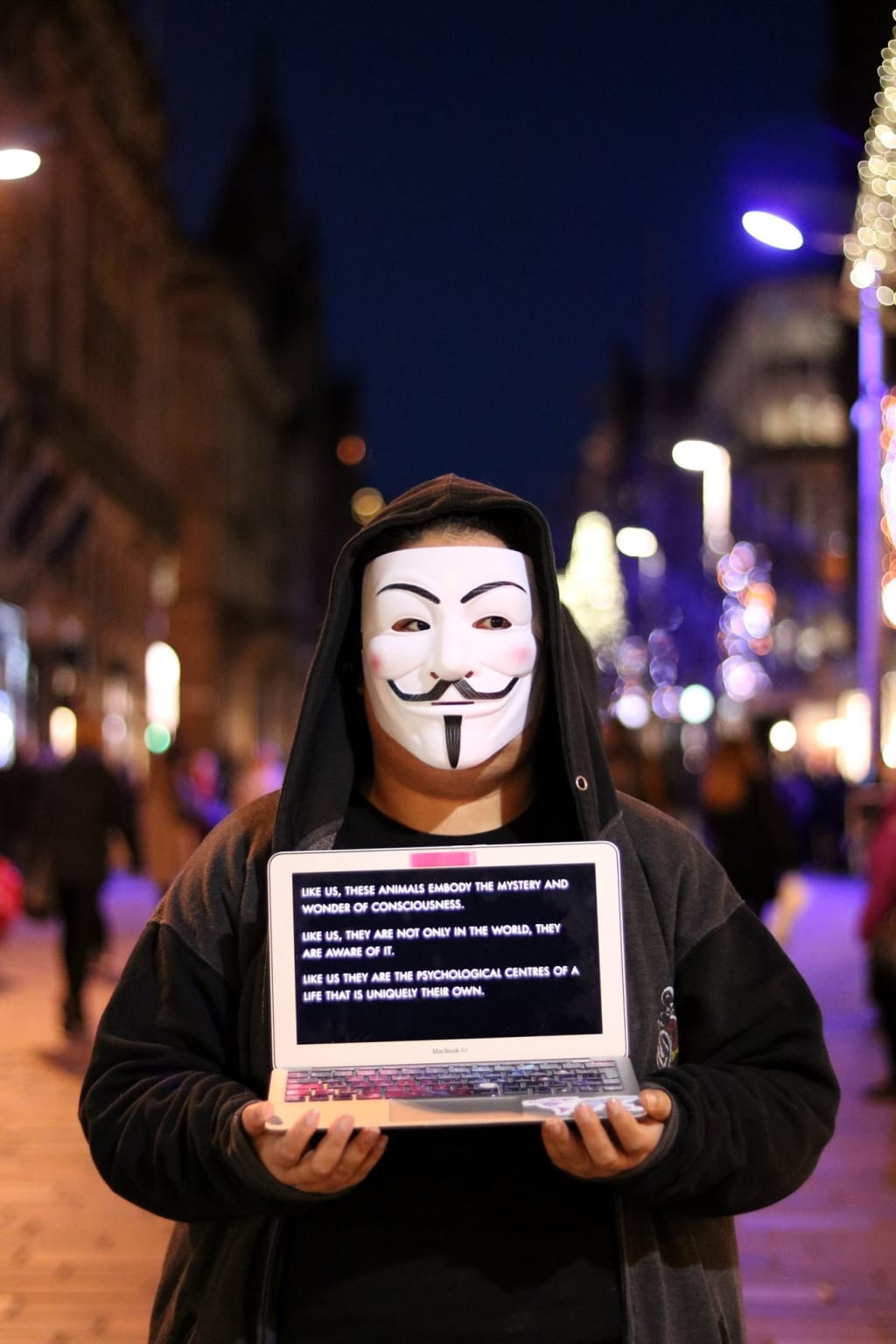 PHOTO BY AMBER PANGEA
Growing up, I would always tell people how much I loved animals.
Voice for the Voiceless
I would say things like "animals are my biggest passion" or "the world would be such a boring place if animals did not exist." I would post comments on my social media such as "animals are the best thing on our planet." I loved animals so much that I went to college to study animal care. I have qualifications in animal care. I would spend all day in class learning about animals, talking about animals, and "caring" for animals, yet at least three times a day, I would eat them.
Growing up, I would always tell people how much I loved meat. I would say things like: "Chicken is the most tasty thing in the world" or "The world would be such a boring place if I couldn't eat meat." I would post pictures on my social media of my bacon cheeseburgers, my chicken curry, and my large hazelnut hot chocolate made up with milk and topped with lashings of whipped cream. I would watch cooking shows on TV and learn how to cook all these animal-filled recipes. I would eat those meals whilst talking to my dog and telling him how much I love him, because I am an animal lover.
Something was not quite right there. Could I really call myself an animal lover when I was paying companies to kill them for my dinner? No.
At the end of December 2015, I started to look into veganism. I had no intention of going vegan, I just wanted to know what vegans ate. I went onto Youtube and typed in "What Vegans Eat for Christmas." Christmas 2015 had just passed, so I was just curious. I clicked on the first video I saw, which was called "Merry Vegan Christmas." This video was posted by a vegan called Tim Shieff. He filmed his Christmas day at his family's house. Not even a minute into the video, he walks into the kitchen stating that there is a park run. As he is doing so, he passes his oven where there is a turkey cooking. The oven is behind Tim, he stops and makes an awkward face—he didn't even say anything, but it was at this point that something clicked in my head and the...well, let's just say the big vegan ball started rolling very, very fast.
Today I am still 100 percent vegan. Not only am I a vegan, but I am also a vegan/animal activist, which I love so much. I attend lots of animal activist events, vegan festivals, and do my best to be the loudest voice I can be for the animals.
I have also met Tim Shieff twice now, and am happy that I can call him one of my friends. Watching that Christmas video of his literally changed my life and I am so thankful.