The Abortion Pill: How It Works, Side Effects And More
info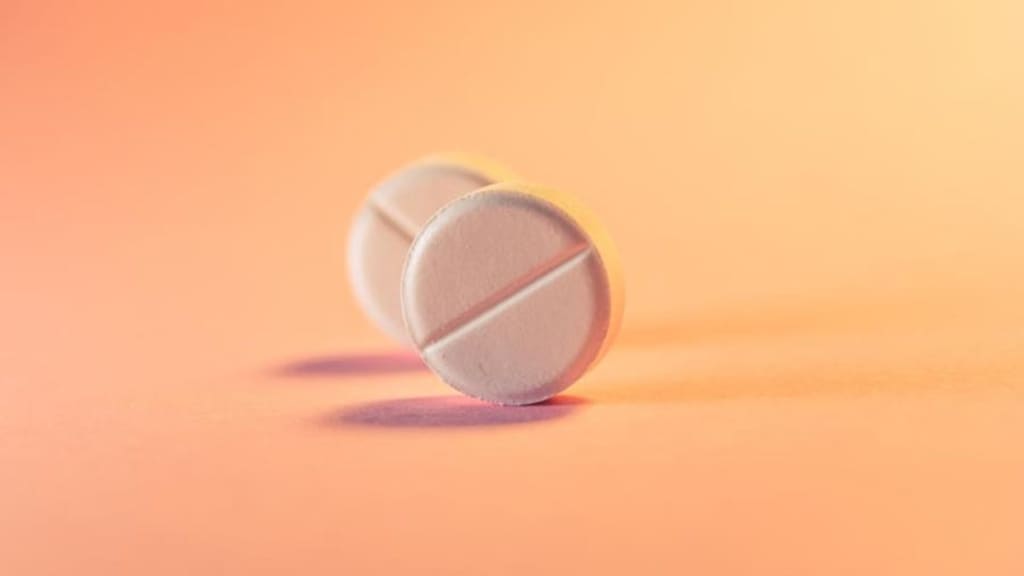 There are two ways to safely terminate an unwanted pregnancy: A surgical abortion and a medication abortion. The latter utilizes a prescribed medication that ends a pregnancy via pills. In 2020, medication abortion accounted for over half (54%) of all U.S. abortions, according to data from the Guttmacher Institute[1].
If you have questions regarding who is eligible for what is commonly called the "abortion pill," how much it costs, what it feels like to take it and how effective it is, this primer will tell you everything you need to know
What Is the Abortion Pill And How Does It Work?
"Medication abortion, or abortion through pills, is actually two medications," says Erica Pasciullo Cahill, M.D., a clinical assistant professor of obstetrics and gynecology at Stanford Medicine.
Those two medications include the first one, mifepristone, followed by misoprostol, which is typically four 200 microgram tablets, taken between four and 24 hours after the mifepristone.
Kate White, M.D., an associate professor of obstetrics and gynecology at the Boston University School of Medicine, explains that mifepristone blocks progesterone, one of the hormones that is elevated during pregnancy. "Without progesterone, the lining of the uterus won't support a pregnancy," she explains. Meanwhile, the second medication (misoprostol) causes the cervix to open and assists the uterus in expelling the remains of the pregnancy.
It's not uncommon to experience light bleeding after taking mifepristone, according to Dr. White, who adds that heavy bleeding occurs one to four hours after taking the misoprostol. "[I] tell patients that the bleeding is heavier than even the heaviest day of your period," she says, adding that it's not uncommon to pass large blood clots. "The bleeding starts to slow down a few hours after it started, but it's not unusual to continue to bleed for up to three weeks."
Confirming that the medication abortion was indeed effective at terminating the pregnancy can be done "based on symptoms, which include several hours of heavy bleeding that then completely resolves and a negative urine pregnancy test several weeks later, typically four weeks," says Dr. Cahill. It is important to note that a urine pregnancy test will remain positive for several weeks after the medication abortion because it takes a while for the pregnancy hormone level to decrease after the abortion.
Before the COVID-19 pandemic, it was standard for someone to go to a clinic or doctor's office for an ultrasound a week or two after taking the abortion pill to ensure it worked, explains Dr. White. But now, she says many people simply take an at-home pregnancy test and follow up with their doctor over the phone.
How Effective Is the Abortion Pill?
The abortion pill has been found to be between 95.5% and 98.8% effective when taken through 63 days of pregnancy, according to a study in Contraception[2]. Experts say the abortion pill becomes less effective the further into pregnancy a person is, and do not advise taking the abortion pill after 10 weeks of pregnancy.
Side Effects, Risks and Safety of the Abortion Pill
In addition to heavy bleeding, there are other side effects of the abortion pill to be aware of. Taking misoprostol can also result in a low-grade fever, chills and hot flashes, says Dr. Cahill. "Our typical guidelines suggest seeking care if you're soaking through greater than two pads per hour for more than two hours, have a fever above 100.4 degrees Fahrenheit or are experiencing severe pain that cannot be managed with heat pads and over-the-counter pain medication," she explains.
While these side effects may be unpleasant, taking the abortion pill is considered low-risk and complications are rare. In one study published in Contraception, between .7% and 4% of people who had a medication abortion required transfusion, and no patient in that study required a hysterectomy or died[3]. However, deaths and serious complications have occurred over the years, but they are incredibly rare and are typically related to Clostridium infections, which may also happen in miscarriage or term pregnancies.
How Is the Abortion Pill Different From Plan B?
Experts emphasize that the abortion pill is completely different from the over-the-counter emergency contraception medication Plan B, and they serve entirely different purposes. While the abortion pill is used to end an existing pregnancy, Plan B is a brand of emergency contraception designed to be used within 72 hours of unprotected sex, preventing pregnancy from taking place, explains Dr. Roskin.