That I Am
I Am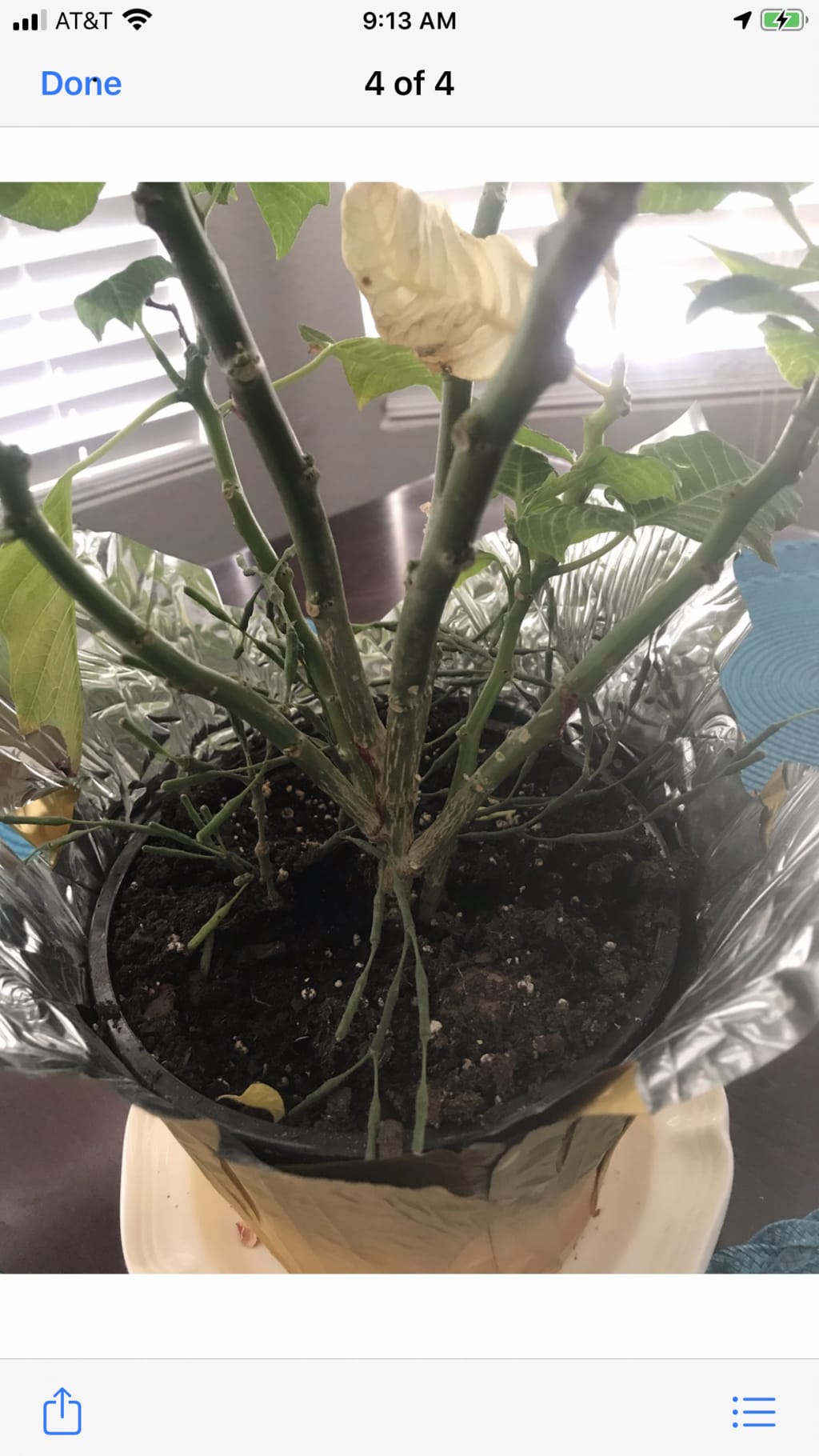 Brazilian Cactus Alabama Soil
24/7 caregiving causes you to become creative to oftentimes maintain meaning of self. I've gone from journaling, to painting, working all kinds of puzzles to finally meditating. After searching Utube for about two weeks, I decided to try meditation.
Meditation takes much disciplining, more than I imagined but it works. I had more difficulty with learning the breathing techniques than anything. I then came across Abide, a Utube application.
Early in the morning or late nights I find seclusion in darkness and quietness. Sometimes I'm anchored in a recliner and other times I find a comfortable position in my bed. During the morning hours, I sit in my living room area with a self-made garden which includes my Brazilian cactus. Talking to a dear ex-coworker and dear friend, who retired to a farm in Huntsville, Alabama, he offered to send me a plant which I could not kill. Additionally, he sent me some Alabama soil. And, unbelievably, this plant is actually growing. My first successful attempt at growing a plant. What's significant about this is that all of my husband's caregivers are Brazilian. This plant is my serene garden during meditation.
Sitting alone, I close my eyes and begin my breathing techniques oh, but first I write down my affirmations to claim as I meditate. Breathing in I say something to the affect, "I am healthy breathing in; breathing out I state "I Am" again as I affirm I am of perfect health and breathing out my wishes to that manifestations and affirmations are fulfilled This breathing process is something like slowly breathing in a deep breathe, mentally counting to four, slowly breathing out on five.
Oops, one important factor, prior to this process, I focus and concentrate on breathing. This is simply learning and training myself on these deep breathing techniques.
The Mantra Meditation developed and taught by Wayne Dyer is entitled, "I Am That, I Am." It's truly excellent for one who is a beginner to meditation as I am. It's a slow process but it does work. Seemingly, it releases anxiety, stress, insomnia and worry while giving one a close connection with the universe. It's alone time with me, for spiritual fulfillment, focusing on my needs and beliefs. I'm willing to try anything natural to enhance a healthy fulfilled lifestyle.
Oftentimes, during meditation, my mind has a tendency to wander but Wayne Dyer and other hosts on Abide explain that this is natural and simply human. They teach you to regroup and refocus. Meditation is certainly a healing and healthy manner for one to aleve stress without medication. It's an awesome way to begin or end your day.
Right after I began this meditation, I closed my eyes, focused and started the App on my iPad. After my third attempt, with my eyes closed I began seeing a yellowish golden light. It frightened me and I immediately opened my eyes. Closing my eyes again, focusing that same light appeared...yes, I opened my eyes again. As I listened to the meditation teaching, this light is one of the manifestations you want to eventually reach during meditation. Unfortunately, I've never reached that level again, perhaps I'm trying too hard. I believe because this process was so new to me initially, I was more focused and able to clear my mind. I do hope and believe that in time I'll see that light again as I meditate.
Decipline is a huge factor in positive meditation. Oftentimes, because it is such a process to get into the entire mode, where you are naturally breathing effortlessly, keeping in tune with your inner thoughts while trying to de clutter your brain is not an easy task. However, I can say I'm getting better each day. One important factor is to set a time each morning, evening or both for meditation. Write down your manifestations and affirmations. I've learned that writing your thoughts on paper is basically a form of venting. And, it's been proven academically that writing as you study, enhances your ability to retain what you've written. It's a learning tool.
During my respite time while caregivers are in my home, I'm going to try meditation in my living room away from the family room, where I sleep next to my husband's hospital bed. I've been doing my meditation while in the bed when he's asleep. However, the bed limits you as to how you're able to stretch and get comfortable to begin meditating. Some of the hosts suggests that you sit in a chair and become anchored by placing your feet on the floor in a comfortable but strong position, while getting your neck, shoulders and head in a restful position to enhance your concentration.
And, while you may not have a Brazilian cactus planed in Alabama soil, you can always light candles, dim the lights or actually go outside into your garden if you're blessed enough to have one. Meditation is about you, embracing your inner strength trying to find peace in this chaotic world. It's a definite fact that this world did not give us peace and surely cannot just take our peace from us unless we allow it to happen.
Imagine, going out each morning with a clear mind, happy to begin your day, knowing there is a silver lining in all that you do...you just have to seek it, find it and live it. Peace generates peace...peace generates happiness and there is always something to have a good laugh about...find it...as I'm trying to do by meditating often.
Utube has many videos on meditation and various kinds of meditation. Where I'm using Mantra, which focuses on memory meditation, there is a method of meditation for everyone, one should find what fits their needs and concerns,i.e., anxiety, stresss, abundance, motivation, fear, insomnia, etc., it's good and healthy to clear and de-clutter your mind periodically. Also, what's a better way to start and end your day...what's better than quiet time for YOU!!!