Thank You Music, My Therapist
just sayin', I'm thinking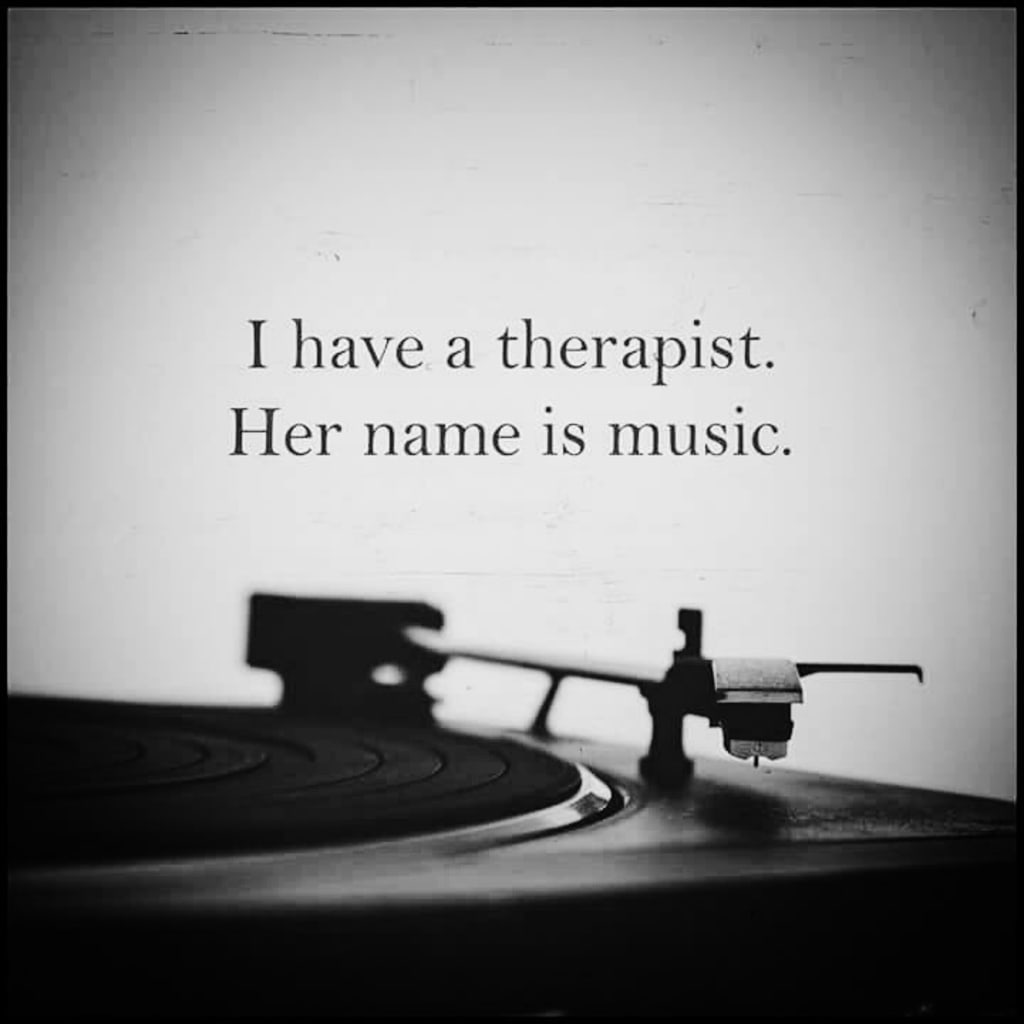 Writing, for me, has always been an idea based on memories; usually when I'm alone and always with music. Music when I'm up, music when I'm down, music when I'm sad, even music when I'm being bad.
From my earliest memories, I and my brother, Chris, were surrounded by music. At our 361 Spring Street home in West Bridgewater, Massachusetts, my mother played the ukulele and sang, seemed like every day. She and her sister had sung on radio up in Portland, Maine, and even with Tommy Dorsey's band, when they were in Portland.
Mama was friends with the great gifted guitarist, Johnny Smith, writer of such favorites as Walk Don't Run (made famous by The Ventures in 1960) and giving new life to his recording of Moonlight in Vermont. Big band and jazz were mama's mentor and friend. By association, toe tapping and a seeking to harmonize, I, too, was being taught. When I was 10, in 1957, American Bandstand began televising and introducing me and so many others, to a newer generation of sound and song. "Honeycomb", by Jimmie Rodgers, "Jailhouse Rock", by Elvis Presley, "Wake Up Little Susie" by The Everly Brothers, along with songs like "You Send Me" by Sam Cooke and "April Love" by Pat Boone all replaced the simple school songs of elementary school, like "The Wheels on The Bus", "The Tootin' Turk", "Santa Lucia". This music made me want to move my feet, and sing along with the stars of the day. Even at ten, the music brought a new definition of boy and girl and the nuances that soon would come to ten years old little leaguers.
The late 50's and Friday Evenings at Nancy Bradford's (NO PUMPING) Ballroom Dancing classes, literally closed the gap between boys and girls, at least for me. I found how great it was to hold and dance with as well as talk with these beautiful gifts from God, seemed like just yesterday we were stealing their hats and menacing them as a way to have fun. Puppy love begins to kick in during '58 and 59' and for real with Paul Anka's "Puppy Love" in 1960. The music said love was all around us, but where was mine? There seemed to be a sense of longing for a girl of my own, The Everly Brothers harmonized to "When Will I Be Loved" and Elvis sang "Are You Lonely Tonight?", and Roy sang "Only the Lonely", how could I become a teenager in love if I was by myself? 1960, at years end Jack Kennedy is elected our new president, giving us new hope, as did the possibility of seeing an "Itsy Bitsy Teeny Weeny Yellow Polka Dot Bikini".
Sports and growth spurts lifted me up, and a heartbreak as a sophomore, crushed me down. I began to write poetry in large volume, mostly of the effect that losing the one I thought was mine forever to another guy, another state another time. All the while, and at this moment, music playing in the background.
Music, my calming therapist, she knows what mood I'm in and conjures up the right tune for just the right time. The Beatles will do it for me and The Eagles always lift me from a funk. At 74, I don't have a lot of depression, I'm seldom blue, and while I write, I'm content with the beautiful notes and lyrics that God has written for me. I live with my beautiful and loving sister, I'm not that far from my four wonderful children and nine terrific grandchildren (one is in heaven) and almost 11 of America's future, great grandchildren.
I'm grateful for the music I've had playing in my ears since I was little, it soothes, it connects, it fixes, it loves.
I know there are many more years between those 50's and 60's and now, but that music and mood is for another writing. At this moment I've drifted back and am to my Mama's all-time favorite, Ella Fitzgerald. She's singing "I've Got The World On A String", she, like me will never let it go, because she's in love. just sayin', love you all.
social media
About the author
I write my memories, family, school, jobs, fatherhood, friendship, serious and silly. I read Vocal authors, and am humbled by most. I'm 74, in Thomaston, Maine, Any, tips will be donated to Camp Jabberwocky on Martha's Vineyard, MA.
Reader insights
Be the first to share your insights about this piece.
Add your insights