Sweat & Vent
Turning My Passion Into A Platform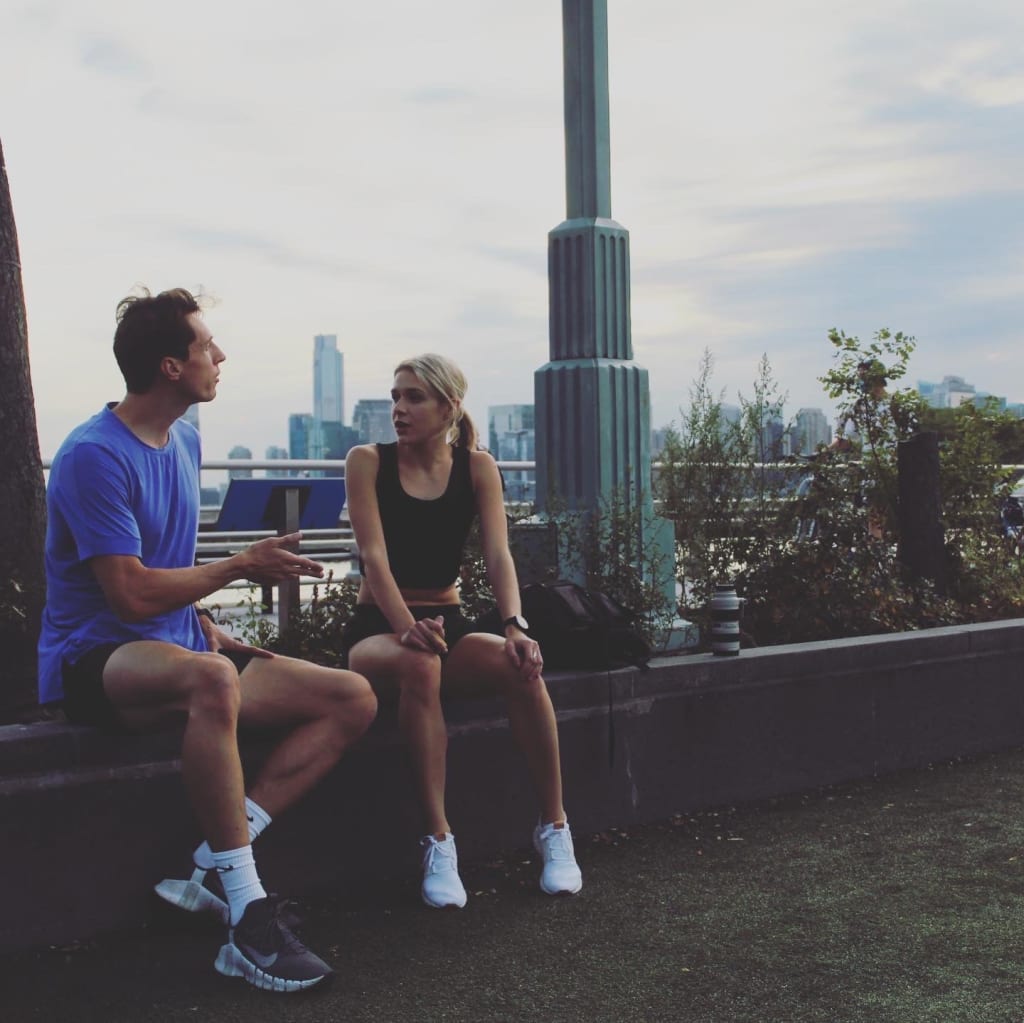 The pandemic shook the world. Every individual went through it, and every individual learned from it to help them grow.
It was a time for me where I was able to hear my thoughts and realize what my passion really is. All throughout my life I have been around fitness. There may have been a time in my pre-teens where my main fitness was video games, but even then, I found myself on bikes, skateboards, and rollerblades.
Back in the sixth grade, Christmas vacation is a relatively quiet time as I am home from school and watching any of the tv daytime shows that I would usually miss. My mom said, "no more of this" and dropped me off at a Boys & Girls Club in Union, NJ. This is where I picked up a basketball and was, and will be, forever consumed by that 29.5" orange ball, but more importantly, found a passion of mine.
Fast forward through my senior year of college, I had the weirdest moment of my life: cleaning out my locker. I literally could see my entire career flash before my eyes starting from that first day when my mom dropped me off at the B&G Club.
Over ten years later, I was still searching for what my new passion is. Then came to the pandemic. In such a trying time, I was able to reset.
During this time, I kept up with my fitness and then finally took to becoming certified as a personal trainer and group fitness instructor. I was starting to realize how much fitness and helping others achieve the freedom of feeling good and fit meant to me.
Then something else happened. I started talking with a friend of a friend and we became consolers and just straight up friends, being there for each other at a time when the world was in lockdown. We would hop on our FaceTimes and chat it out to keep each other going in the right direction. This was such a huge help.
And then it all came together. One day, we schedule a FaceTime talk to go over our day, week, and plans. It hit me. I told her, "Hey, let's also get a workout in while doing the call, and I can lead the workout." She was all for it and we did it.
Sweat & Vent was born.
I found my way of coaching, teaching, and helping others release. Sweat & Vent is a platform that bridges fitness and mental health together. Throughout any time, I always found speaking and talking through issues to be such a powerful way of bringing strength into one's life. A workout gets the blood pumping and optional dialogue can really get the mind flowing. So, now I am presented with my new passion, opportunity, and platform.
With this platform, my aim is to be a community of trainers who also are open to hearing their clients out and it will be open to anyone looking to release something that is on their mind. This will be done through personal trainings where any topic can be discussed. Group events and fitness classes will also be offered with an optional topic assigned beforehand to bring interest to anyone who is dealing with a certain issue.
I hope to bring a community that supports each other and knows that if their day is going south, they have the power within them and they have an outlet like Sweat & Vent to go which will be a safe place, and yes, also a sweat-wicking workout to get the energy levels where they need to be.
Being able to help others through talking and exercise is what fulfills me and is my passion. Not only do I believe in this because I know how it has worked for me and am confident that I can help others in attaining the same mindset, but I also believe this can bring a mindset that sparks clients to also help others in this unique way.
It is truly an amazing gift if one can exercise and free their mind and heart by opening up. Therefore, if I can do that for someone, that is truly a gift. And if then that individual becomes so transformed that they also want to share the method, then that is truly giving.
Here's to a great, sweat & vent.
fitness
About the author
I journal and take notes with a pen, and I write poetry with a marker.
Poetry, Articles, Blogs, Journal
Fitness | Mindset | Journey
Reader insights
Be the first to share your insights about this piece.
Add your insights