Stay Fit: 7 Best Fitness Apps In A Smartwatch
Best Fitness Apps In A Smartwatch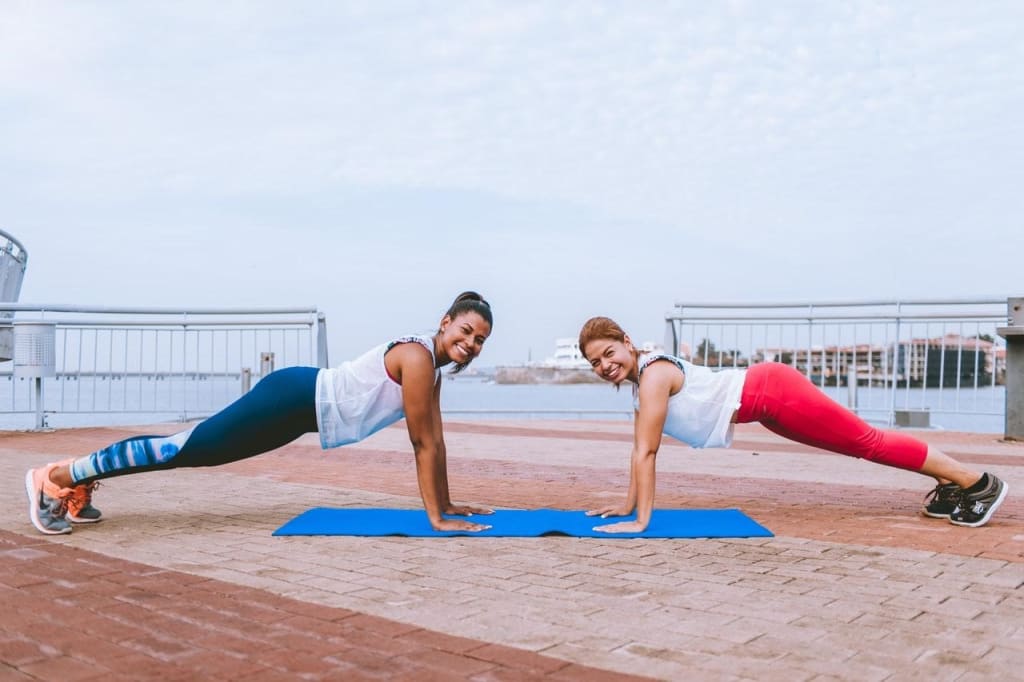 Data, progress tracking, and metrics are a great help to keep us healthy and fit. With the help of a smartwatch, people who are eager to lose weight can now achieve their goals quickly. With plenty of fitness apps to choose from, you can use this small device as a means of getting the body that you always dream of having.
Unlike the iconic watches, smartwatches have plenty of apps that will help you by monitoring your sleep, body vitals, food intake, workouts, calories, steps taken, and more. The question is, which app is suitable to be your fitness buddy? This guide will help you choose the best fitness apps that you can use.
Zombies, Run!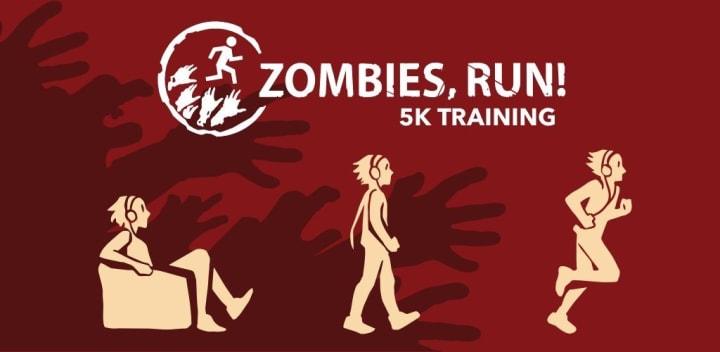 The best way to make your workout exciting is to use an app that will provide you a mission and make you outrun the zombies that are chasing you. It has a zombie chase mode that speeds things up, whether you are walking, jogging, or running. This app has 200 missions, and the relay of instruction is through audio.
Long runs won't get boring because this app will take you to a whole new level kind of workout. Zombies, Run! is worth downloading because it will entertain you and keep you participating. You also don't have to give up listening to music because it won't stop even if the app is still running.
Endomondo
You might have heard about this app already since it's a popular app in the fitness category. The creators of this app made sure that it supports Android Wear, and that improves it far better. This app is capable of accessing great features that are very useful.
Fitness and health apps help you monitor your fitness data, even if you're indoor or outdoor. Endomondo works great and monitors your heart rate to provide the details that it needs. It also provides a daily diary that contains your data of workout and more.
Endomondo also has social features that allow you to interact with your friends and help each other fitness plan. This app has two versions, the free and the premium.
StrongLifts 5x5 Workout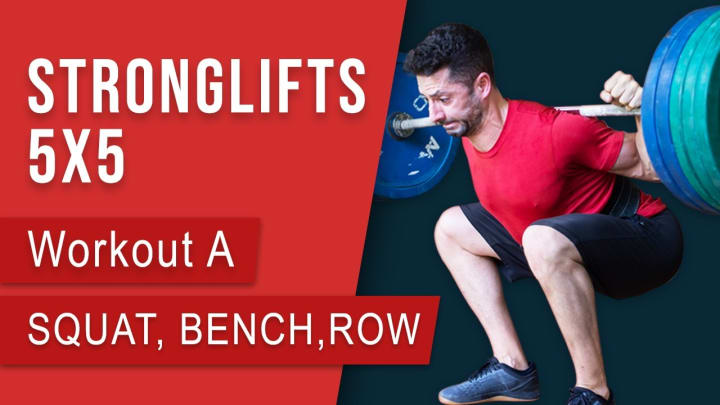 Strength training is widespread in any workout strategy, so it would be a mistake if you don't include weightlifting in your plan. This app provides the users a muscle-building and strength workouts, and you can monitor your activity directly through your smartwatch.
This app helps you execute exercises such as deadlifts, squats, overhead presses, and more. You will have a goal to complete three 45-minute workouts per week. It monitors your progress from time to time, and you can also customize the weight of your preference.
Strava Running and Cycling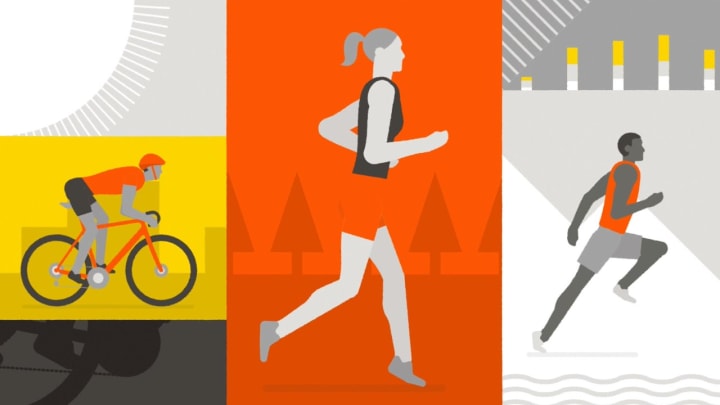 Strava Running and Cycling app is one of the most popular apps in the market. A lot of users download this app and rates high in the fitness and health category. The app is capable of using the smartwatch's GPS to record and bring your health and fitness data conveniently.
This app provides essential statistics such as speed, distance covered, elevation, and the calorie you lost. It is also a heart rate tracker and capable of sharing activities on Facebook and see who tops the fitness boards. You can purchase the Strava Running and Cycling in the apps market for free.
Wear Hydrate Me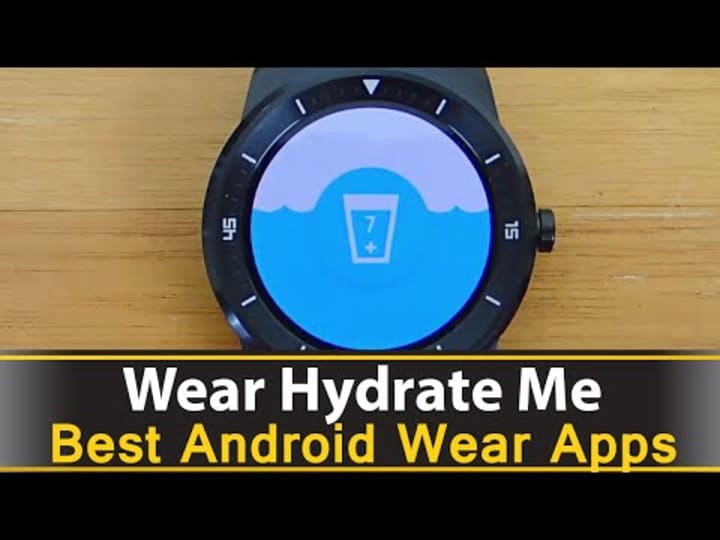 Wear Hydrate Me will be able to help you keep your body hydrated. Some people are very forgetful, and this makes it a disadvantage if you're a busy type of person. The trick in this app is that it monitors and tells you to drink your daily water needs to keep your body refreshed, healthy, and fit.
The interface of this app is simple, and it has different features such as alarms, customizable goals, water intake tracking, and more. There is also an in-app add on to know your monthly goals. The features of this app might not be that great, but it's still a useful and worthy app to download.
Wear Fitness Personal Trainer
Also known as Vimot Fit, Wear Fitness Personal Trainer is the best app if you don't feel like using your smartphone. You can control all the features right from your wrist, and the app is also for Android Wear users. It can automatically calculate the calories you lost and know what exercise you are doing.
This app is perfect for people who have a workout plan and can be your trainer. It has a Guide mode, which interprets your fitness goals and will provide you personalized information. The app has a motion-tracking tech feature and helps from Coach Kozak, a famous Youtube personal trainer.
Wear Fitness Personal trainer is perfect for you if you want an excellent feature fitness app. Always remember that this app might have inconsistencies, but it's still a useful app that you can use every day.
Workout for Android Wear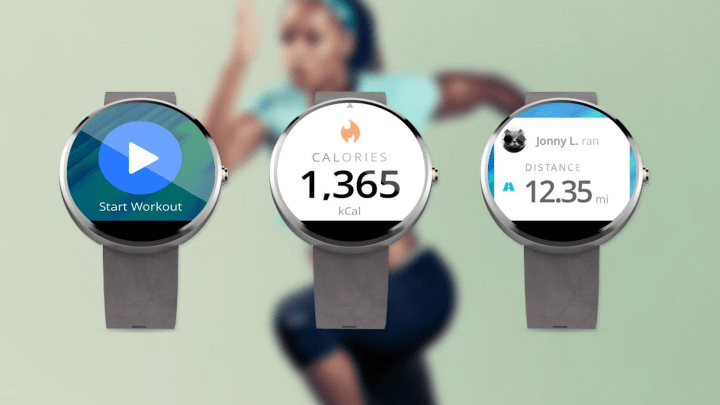 This workout app is quite simple and easy to use. It provides less than 10 minutes a day workout routine to keep you fit. The app's workout routine is from the "The Scientific Workout."
Workout for Android Wear has features of 12 exercises routine to help you with your fitness goals. This app virtually embodies the workouts and with a countdown timer. It also records your statistics and delivers the details right to your smartwatch.
The design and functions of this app are pretty simple and motivate those who don't want to workout during a hectic day. Using this app will help you get into the best shape possible. You can purchase this app in Google Play Store at an affordable price.
Takeaway
There are plenty of apps in the market made for smartwatches to help you keep in shape and monitors your health progress. Some might even say that you don't need to acquire a standalone activity tracker when your smartwatch alone is capable of collecting fitness stats. If you're a serious athlete or sports enthusiast, you might still want to purchase a specialized smartwatch so that working out is much easier for you.