Start Off Your Morning Spring
In This Green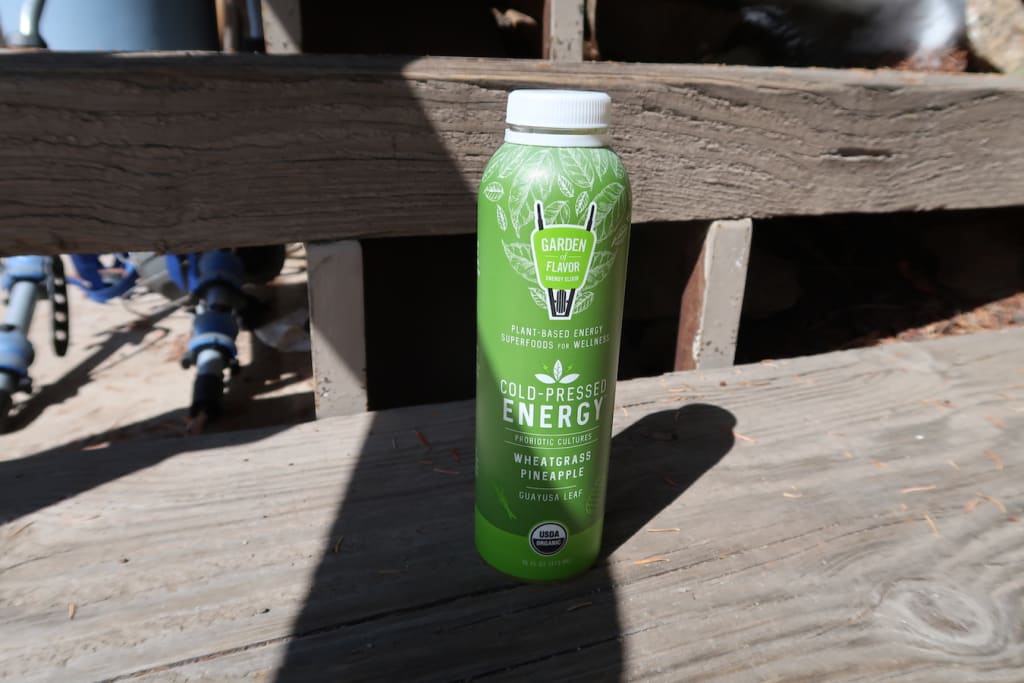 In it's Environment ( Pineapple/WheatGrass)
As some of you may know if you've read some of my other articles, or if you've seen me on Spotify and listened to my music, or if you've happened to find me on the web, I find myself jumping around in many different professions during this time of my life. Mostly, for the winter I've been a massage therapist at a wonderful spa here in the high Rockies of Colorado. As a result I have found it imperative that I have good energy when I start my day. About a year ago I stumbled upon Robin Sharma's book "The 5 am club," which I committed to for 90 days and then proceeded to throw out my back and so that practice quickly went on the back burner. However, recently, I've dug myself back into into that practice, staring up into those mystic Colorado stars at 5am as I head out for my 30 minutes of running insert Isabel's Paige's "Oh my gosh Wowww" exclamation. Lately, however a key part of my routine has been what I put into my body first thing in the morning and one of the key players is this green juice company that I discovered.
It's a Sunday evening at about 8:30 pm when I get out of my last massage for the day. I think one the largest challenges in this line of work is how to maintain a healthy eating routine amidst working. While nutrition is essential, arriving to a massage having just downed any form of food tends to be a mistake in this profession in my experience. I personally work best when I'm empty, yet energized. Upon finishing four or five massages the body inevitably wants/ deserves food, yet eating late at night is not really ideal as well. One of my main self-care, post work routines has been immediately strolling into the nearby City Market after massaging. I find a nurturing presence there. Perhaps it's the energetics of the food around me or maybe it stems from an experience in my past while living in Japan where grocery stores were my refuge. It was the place where I could practice my Japanese and therefore feel grounded. For whatever the reason, I do find myself meandering down the aisles at this nightly hour perusing for some tasty comestibles, cue "Cashback" the movie. On this particular evening I find myself finding a new green juice that I've never spotted previously. I proceed to pickup the item and observe the label. On the back they have a brief description about how the product from "Garden Of Flavor" has Guayusa in it, which is a very clean plant based source of caffeine that doesn't produce a crash afterwards. I let my curiosity take the better of me and purchase the product and upon trying it I'm left feeling energized, but calm. I buy some other products as well, such as the tasty Beyond Sausages. They have been a favorite in the past as a post massage meal, but consuming them late at night has not been ideal for digestion and sleep. Regardless, they still provide great energy and fulfill the the cravings when I want that meaty flavor without eating meat.
As time passes and the days continue and we head into the feelings of spring, I now drive to the store and start my morning with the Garden Of Flavor's "Wheat Grass/Pineapple" and I also like to dabble into the company's "Turmeric" flavor if the green one happens to be out of stock on that particular day. It has now become a key part of the end of my work day as well. I try to use the plastic bottles to store other kinds of juice that I make throughout the week, yet am looking for other uses on how I can use the leftover container. Might you have you ideas? The Garden of Flavor definitely delivers with taste and energy and I'm glad to add it to my routine. It's helping me stay creative out there and we need that.
About the Creator
Hello and welcome. Creativity shows itself in a myriad of different ways for me. I intend to get out of my comfort zone on this page, be vulnerable and create. Follow me @soundandthemessenger
Reader insights
Be the first to share your insights about this piece.
Add your insights