Simple Sensuality
Self-Care Through Life's Little Pleasures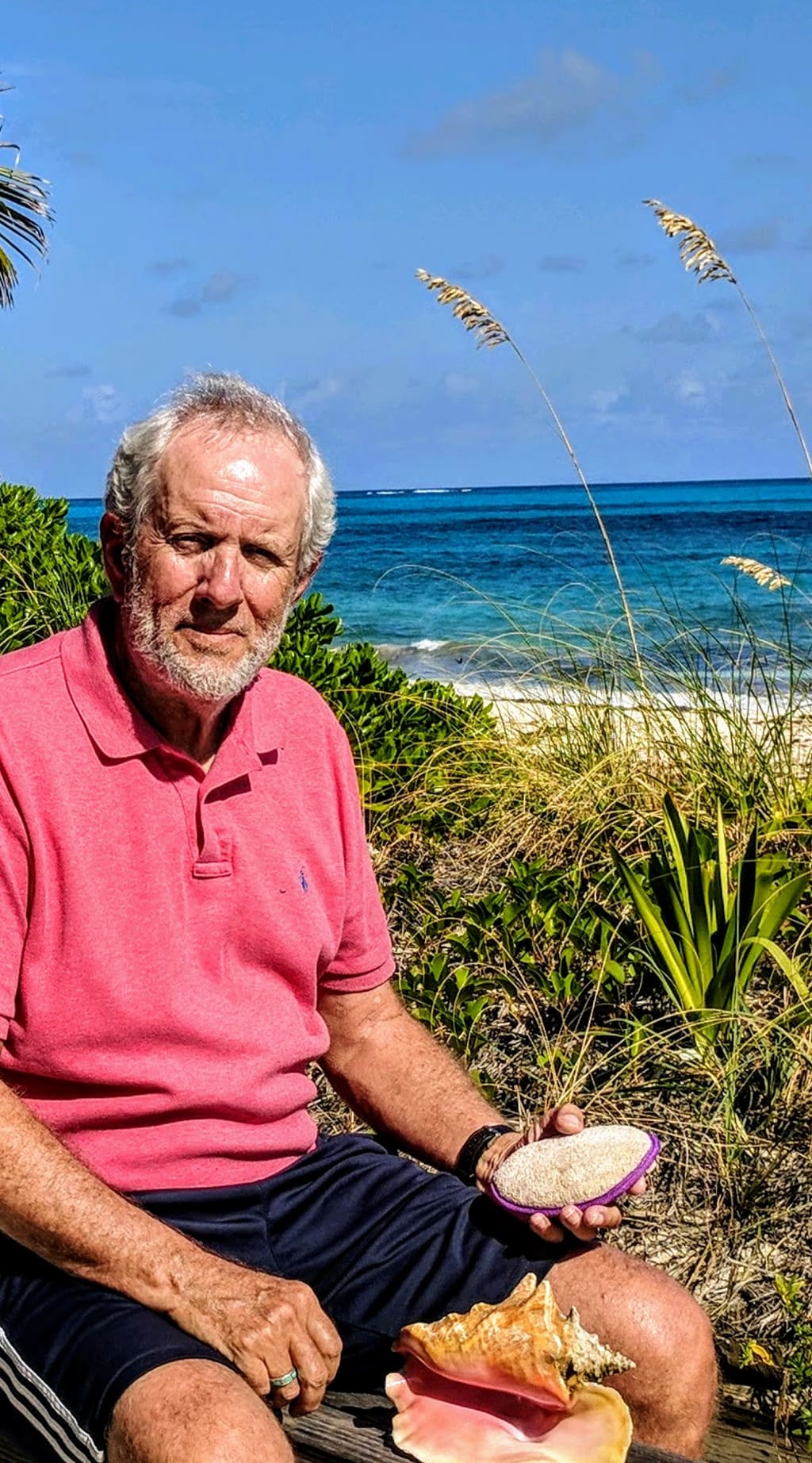 John in Man O War Cay, Abaco, Bahamas
I have always found simple things can bring great joy. I fell in love with loofahs as a young girl around the same time I fell in love with french milled soap and silk. It wasn't one of those things I shared with others, it just was part of my self-care routine. However, this past year I shared my love of the loofah with my friend John. It was the beginning of a beautiful adventure.
It had never really occurred to me how much I took for granted the simple things that give me pleasure, how much pleasure simple things bring, or how few people know the joy of the simple things I surround myself with. I typically keep on hand an assortment of soothing teas, my favorite honey (orange blossom), an assortment of scented candles, fuzzy socks, soft clothes, cuddly blankets, and other simple and inexpensive tools for pampering myself.
I am a strong believer in self-care and simple sensual pleasures. I love a good cup of tea with orange blossom honey on a winters evening. I love the feel of cashmere and silk. I love soft fuzzy socks infused with lotion, and fresh baked bread. I surround myself with the little things that bring me joy as a way of caring for myself. Indeed, I have found that to do the many stressful things that I do in my life, I have to take the time to indulge in habits of self-care. And I realized after sharing me love of the simple loofah, how much pleasure many people forgo because they simply don't know how much joy these little things can bring.
After listening to me rave about my loofah and soap indulgence, my friend John asked me to get him a loofah to try. Of course, I went out that week and obtained a variety of loofahs. Little did I expect to recruit a convert to the simple art of self-care.
Since his introduction to the loofah, John has become a loyal loofah user. He took a loofah with him on his trip to Italy this summer and is currently enjoying his trusty loofah in Man O War Cay, Abaco, Bahamas. John now maintains a stock of loofahs and travels with them everywhere he goes. He has expressed great gratitude for my revealing this natural sponge to him and is eager to explore the varieties available. He shares that his skin feels more alive and tingly after a shower with his loofah, and he is now open to trying other simple self-care products.
The Loofah
The loofah is a vine plant that produces a cucumber looking fruit. When this fruit is dried and it's seeds removed, you have a natural loofah. There are different varieties of loofah with softer or more sturdy fibers. The soft fibers are ideal of washing the face, and the stronger fibers feel exceptional on the back.
One of the things that I love about the loofah is that it is natural and doesn't leave the carbon footprint that so many self-care products do. There is no harsh chemical involved in treating the loofah for use... and it is totally biodegradable.
The Adventure Begins
Since his introduction to the loofah, John has both begun to travel with the loofah and to explore other simple sensual pleasures. I introduced John to my favorite hemp shampoo also. He was taken with how soft it left his hair. Though I hadn't thought about it prior to sharing my love of the loofah, I expect that many people (men in particular) don't treat themselves to the simple sensual pleasures that I find essential to my overall well-being.
So John and I have begun a game of taking pictures with our simple sensual pleasures. The photo above is the first of John on adventure with his loofah. I have chosen, at least for the winter, to take my adventure pictures with my lovely Italian gloves. I can just imagine in a decade looking over the pictures of the adventures of the loofahs, gloves, and other simple objects that bring us sensual pleasure and support our habit of self-care. For me it is a bit like the show, Where in the World is Carmen San Diego, that my kids used to watch. The world awaits, and travel is better with some simple self-care.
self care
About the author
Nalda has led a rich and varied life. She has worked as a college professor, a mental health counselor, a psychosocial rehabilitation therapist, a research assistant, a retail associate, and a starving artist.
Reader insights
Be the first to share your insights about this piece.
Add your insights