Short Term and Long Term Benefits of Yoga
Why You Should Take a Yoga Class Today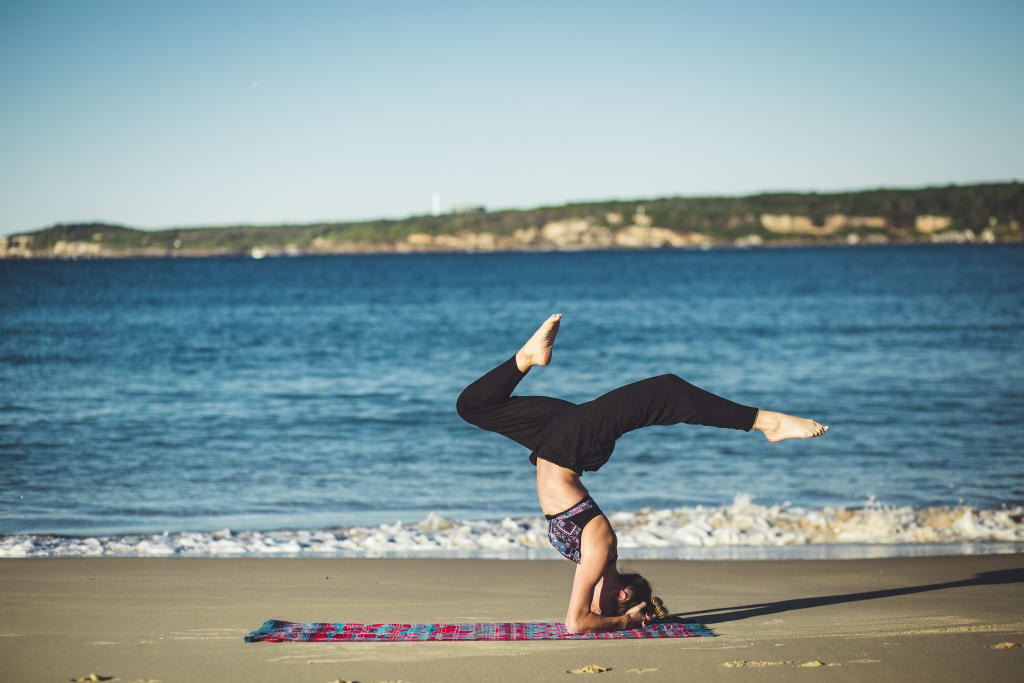 Photo by Matthew Kane on Unsplash
I've never been the biggest in fitness activities. From a very young age, I knew sports would never come naturally to me and hand-eye coordination was impossible. I did practice ballet for several years and, while I loved it, I still lacked a certain grace that others in my class had. Now I consider myself a sports admirer; I'll try anything once but I'll fail miserably and have that be the last. One 'sport' that I have fallen for (in a good way) is yoga.
Some of you might be rolling your eyes. I get it! You have heard it all before and you are over it. The thing is; you hear it all the time because there really is something spectacular about yoga. Not only does it have so many short and long term benefits but it honestly just feels good. There are a lot of exercises I have tried out that made me feel achy and miserable after. Yoga is definitely not one of them. Have you ever thought about trying it out? If so, I have below a few reasons to give you that extra nudge into your first class.
Helps Reduce Anxiety and Stress
The thing about yoga is that it is just as much physical as it is a mental workout. You are practicing breathing techniques, feeling your surroundings, and calming your mind. According to several studies, yoga can help calm any hostility, anxiety, or stress after just one class. There are so many different forms of yoga out there that you can truly find one that fits you and your needs.
I have tried several different versions out and found that hot yoga has been the most beneficial for my mind and body. After sweating furiously for an hour I always leave feeling a sense of calm wash over me. Somehow sweating and moving your body (while breathing in rhythm) makes all the little stresses of the day seem silly.
Helps for a Great Night's Sleep
Sleep is something that should be in our top five priorities of survival but somehow gets thrown to the bottom 20. A good night's sleep can completely change your day and lift your attitude. Yoga is a great way to help you get that rest your body desperately needs. Exercise, in general, will help you in the sleeping department but yoga is one of the rare activities that help you sleep due to mental and physical fatigue instead of just pure exhaustion.
Try out yoga for just one week. I can almost guarantee that you will see a difference in your sleep schedule. I usually do a little ten-minute session before bed and it helps me fall asleep faster, stay sleeping longer, and wake up less groggy.
Can Boost Your Immune System
After practicing yoga for months or years you might start noticing you don't get sick as much as you used to. Again, any exercise or physical movement is a great way to improve your health and immunity. An extra benefit of choosing yoga is the fact that it helps reduce stress and anxiety; two leading factors that cause us to become ill.
When we are stressed constantly we start to get less sleep and are in a constant state of worry. This breaks down our immunity and opens us up to all types of nasty illnesses. Have you ever overworked yourself and became sick a few weeks later? Yoga can help relieve the stresses of the day so our bodies can focus on keeping us happy and healthy instead of fighting a virus.
Improves Back Pain
Over time our bodies have some wear and tear from all the different things we do throughout the day. While yoga is commonly known for helping us become more flexible we don't think about what this benefit actually means. The various stretches and poses in certain yoga classes help stretch your body in ways that can improve joint health and decrease certain muscle pains (including the back).
Almost all of us have some type of back pain. Since I spend most of my day at a desk in front of a computer screen I am accustomed to the small knots now (I have even named them). With yoga, I have found certain moves release tension in those knots and relieve some of the built-up pain.
Improves Breathing
If you watch even one clip of yoga, you will notice that the instructor is breathing with each move. This is because yoga is a way of combining our movements with our mind similar to meditating. Typically, a session will have you breathing deeper and longer instead of our normal breathing. In our day to day lives, we usually don't fill our lungs completely or release everything we have.
Doing this can calm our nerves, improve our focus, and improve breathing over time. I was a heavy smoker a few years back and have found that yoga has completely transformed my lungs back to the state they used to be in before nicotine contaminated them.
There are so many benefits to yoga that I could probably keep going on and on until you fall asleep reading this. Yoga has changed my life in the fact that I feel and act like a healthier version of my past self. My body wakes up more recharged and my mind stays focused longer. With all the short term and long term benefits combined, it makes perfect sense why everyone should practice yoga on a daily basis.
About the Creator
A chaotic room of stories. My curiosities lead me in all types of directions, creating a chaotic writing pathway. I want this place to be for experimenting, improving my craft, and sharing new ideas with anyone willing to read them.
Reader insights
Be the first to share your insights about this piece.
Add your insights