See You Soon
You are just around the corner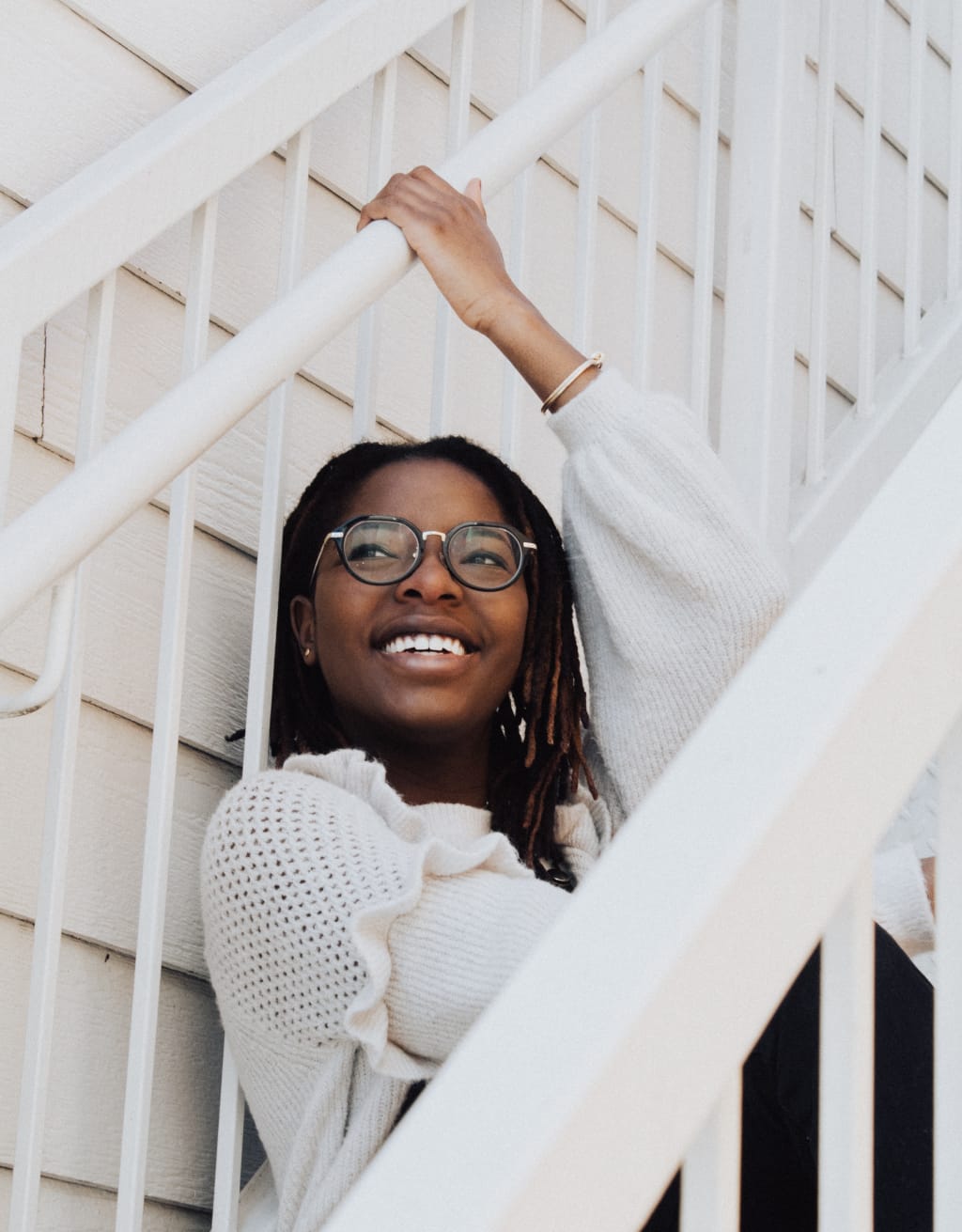 Photo by Joanna Nix on Unsplash
Where on earth did this extra 3 inches come from? The increased girth around my midsection? Yes! I am referring to my expanded waist and hip-lines! A couple of months ago, I was worried something was wrong with me. Why? I am a foodie, never skipping meals with persistent late-night snacking. No weight gain to show. I was as slim as someone on a dedicated restrictive diet. As a healthcare personnel, I have the tendency to diagnose myself with all sorts. I had no qualms pinning labels to myself as proof of my loving relationship with food and no weight gain to show. Now I had the extra weight and I was mortified!
Before the pandemic, I had gone to my family physician convinced I had some illness. After extensive evaluation, she came to a conclusion. My lack of weight gain was due to an active lifestyle. Yes, I am a foodie but I do not keep calories because I am constantly on the move. As I stared at the extra inches in the mirror, I knew what I needed. I needed the pandemic to be over! I needed the restriction on movement lifted. I needed to roam free as before. I was sure if I got my pre-pandemic routine back, I would lose those inches.
The time had come. Yesterday, the government completely lifted the lockdown restrictions. This news was like music to my ears. Absolutely looking forward to a long walk, which should set me on the path to my pre-lock down shape. First-day post-isolation, I had my bath and loaded my clothes into the washer. Next would be a celebrated breakfast of two glasses of smoothie. Then I would walk down to the worship center, St Wilfrid's Catholic Church. This is about 10 minutes from my apartment. The meditative service holds every weekday for about 45 minutes. Post-service, I would return home to sort out the laundry, which must have completed its cycle.
My next destination would be the Yorkwoods library. It is 20 minutes' walking distance in its temporary site at Yorkgate shopping mall. The permanent location has been closed for extensive renovation. Before the shutdown, I had borrowed DVDs and books. They were long overdue, except that the pandemic helped relax the rules. Pre-pandemic, the library had also become a place for me to do research and take online classes.
The path to the 'temporary' library is more or less linear. I favor walking over driving or taking public transit. Especially if I am serious about shrinking that waistline, what more could I ask for? If the forecast for lovely weather holds true, that would be the icing on the cake.
In no time, I would get to the library, sweaty but smiling. My first port of call would be at the librarians' desk to make my returns. I'm hoping it'll be the lovely Sue at the desk. She's always nice and chatty and I can already imagine her saying:" how are you doing? It's been so long. Do you want to make returns?" I would smile and nod in agreement. If there's no one waiting behind me, I would chat with her for a couple of minutes. rather than rush off to my desk as I would have before. Too many days of spending time all by myself have left me a little starved of face to face adult conversation. The next thing would be to move to a work station. Usually, the work station has a computer, headphones, and an extension box. I tend to work well, undistracted for about 4 hours.
What follows next is my lunch at the food court upstairs. Thinking about this is making my mouth water. I don't always eat out as I do like to cook but I also enjoy eating out every now and then, it's like a little treat. I am a fan of Chinese food. The mall has provided two Chinese food kiosks. At least, the management is aware that there are other Chinese food lovers like me. One of the Chinese food kiosks must have learned a thing or two about food presentation. The menu is a simple one of rice, noodles, vegetables, and protein. The presentation is as lavish as a buffet. The servers are great at smiling. I order chicken in black bean or curry sauce with mixed veggies. This sits in my stomach long enough and sometimes; I pack up the leftover to take home.
Feeling rather accomplished for the day, I head back downstairs to the library. I pick up everything I have come with. I scan the shelves for recommended reading materials or new DVDs. I do a fast checkout and start heading out.
As the library is in a mall, I usually reward myself with some window shopping which is another pastime for me. My guess is lots of stores in a bid to vamp up their businesses would have all sorts of deals on display. For instance, Ardene has its outlet store close to the entrance of the mall so it would be difficult to ignore. This is my time to feed my eyes, make mental notes, plan, and project for the future. I could get lost in this except that my feet by now, would have signaled exhaustion with aches and pains. At this point, I usually cannot afford the luxury of walking back home so I board the bus 36 homewards.
Back home, rigorous hand washing would follow, as a pandemic habit that has come to stay. Following closely would be a hot bath with the hope that it would relieve my tired feet. Finally, I would either attempt to watch the DVD I borrowed from the library or see what Netflix has in store. I tend to do my phone catch-ups with friends and family about this time. But who knows, I may have managed to have enough conversation for the day just by leaving the house. I most likely would nod off to sleep shortly after, grabbing enough rest to power my engine for the next day.