Saving Lives After a Battle with Melanoma: An Interview with Candice Mason of Desert Camo Apparel
"You have cancer," the doctor said. She burst into tears. In the blink of an eye, her life turned upside down.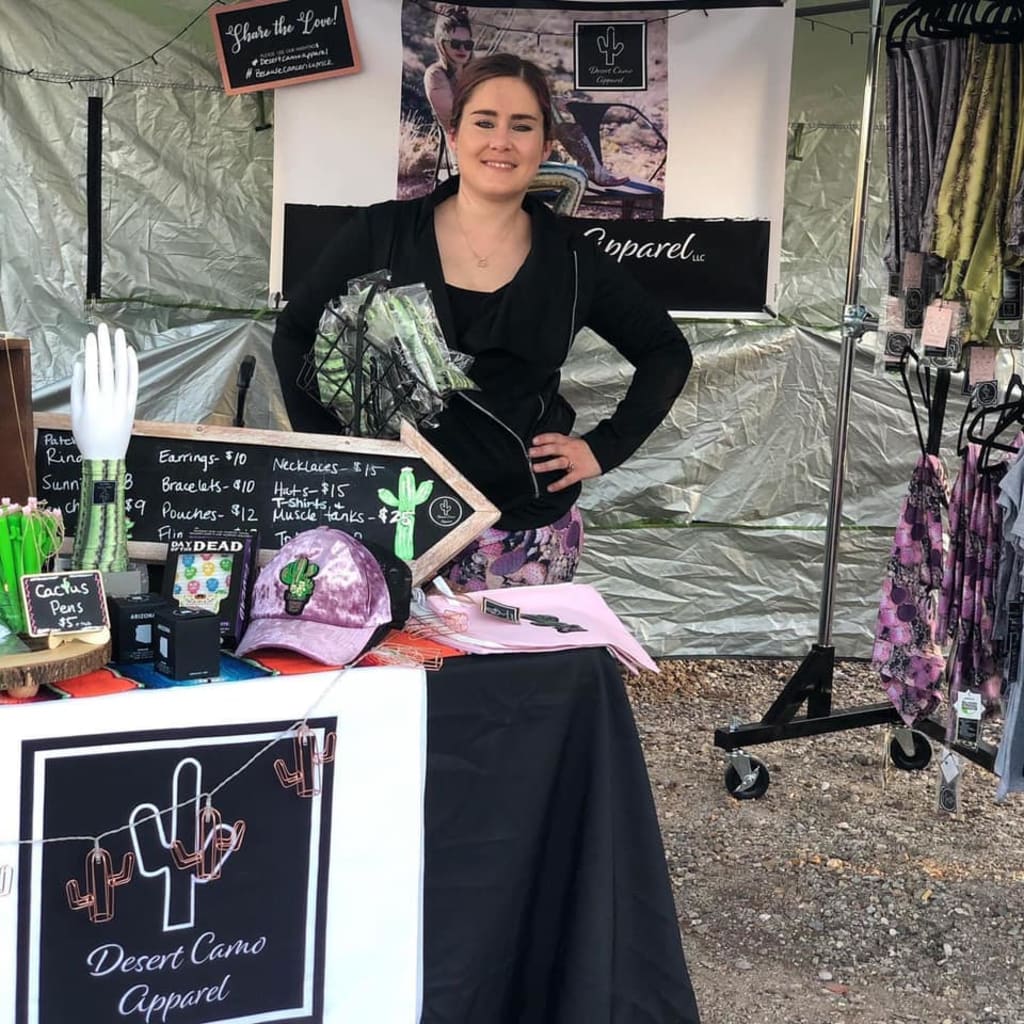 Candice Mason, founder of Desert Camo Apparel
Those are not the dreadful words anyone wants to hear once, much less twice in their lifetime.
Candice Mason, a young wife, cancer researcher, mother of 3 boys, and the founder of an award-winning skin protective apparel know these unsettling words all too well. As a native of sunny Tucson, her risk of developing melanoma, like any other Sonoran desert dweller, is high—Arizona has the second-highest rates of skin cancer in the world.
In America alone, around 1 in 50 people develop melanoma in their lifetime, and melanoma is the second most common of all cancers in men and women ages 15-29. With this young age of diagnosis, parents, teens, and young adults need to practice safe sun exposure immediately and regularly.
Candice is a rockstar that fought and won both skin cancer battles. Her journey and experience with melanoma inspired Candice to found Desert Camo Apparel with a mission to promote sun safety, skin cancer awareness, and prevention.
In this interview, Candice shares her skin cancer journey and gives us some essential tips on how to keep your largest organ healthy.
Blush: Hi Candice, thanks for sharing your story with us today. We'd love to hear a bit about your personal story. Can you take a minute to introduce yourself to our readers?
My name is Candice Mason, Founder of Desert Camo Apparel. I graduated from the University of Arizona with a BS in Microbiology and a minor in Chemistry. I've been a cancer researcher for 14 years.
I started Desert Camo Apparel after my diagnosis with stage III melanoma. My diagnosis was upgraded to Stage IV after I was rear-ended in a car accident in 2019. A mole on my nose metastasized to my brain, lungs, pelvic wall, and spleen.
I've endured multiple surgeries, including a double craniotomy, immunotherapy, and many side effects. The second battle with cancer hit my body harder than the first time around.
You're currently fighting off your second round of melanoma. How has being a cancer survivor changed your outlook on life and defined who you are today?
As I like to say, "I am cancer-free for now."
I'm three years into my fight, and I will wait until about the five-year mark to embrace the word "survivor."
Cancer, especially this second bout, has taught me to be more fearless, confident, and low-key risk-taking. Life is short, and I don't have time for negativity or wasted time.
I am now a cancer patient for the rest of my life. Yearly skin checks and body scans are now a part of annual health maintenance.
Tell us more about your experience with melanoma and how that inspired you to start Desert Camo Apparel?
Melanoma made me rethink my entire life, from fashion choices to parenting. I wanted to use my melanoma story and create a tool to spread sun safety, skin cancer, skin cancer awareness, and prevention in a fun way.
I am saving lives one skin cell at a time.
Let's talk about melanoma prevention. What are some of the things people can do to reduce their risk of developing skin cancer?
Stay out of the sun as much as possible, especially between 10 AM and 4 PM.
Wear mineral-based sunscreen/suncream and reapply every two hours.
Cover up with long sleeves and pants.
Always seek shade.
What's the biggest thing you learned about yourself through your cancer journey?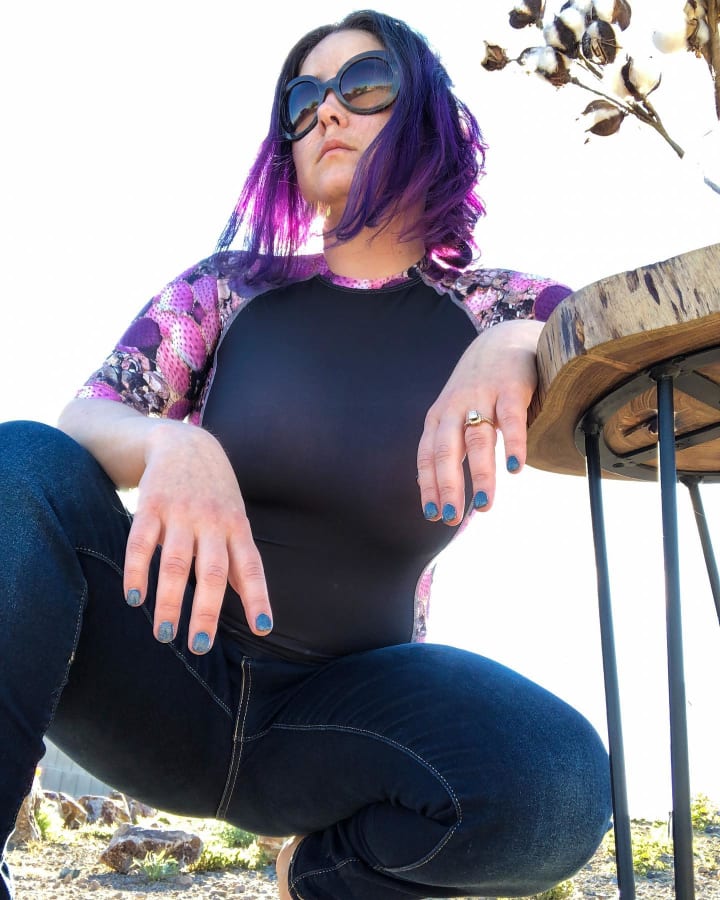 I've have faced many fears like cancer, brain surgery, and a seizure. Now that those are out of the way, anything is possible!
You're a mom to 3 boys. What was their reaction when you told them you had cancer? What did you say to reassure them you will be okay.
The first go-around, I asked them what they knew about cancer. Then I explained the science behind cancer and how immunotherapy would help in kid boy terms. I drew diagrams and being boys. I used words like soldiers, fighting, and killing the bad guys/cells to illustrate my everyday living life with cancer.
Millions of Americans are diagnosed with cancer each year. What's your advice to other first-time cancer fighters on how to best cope with the diagnosis?
Find a doctor you trust and is educated in the science behind cancer and specific treatments. Go to a designated cancer center that is recognized by the National Cancer Institute (NCI).
Advocate for yourself or find someone that can advocate for you.
Show up and do as the doctor tells you.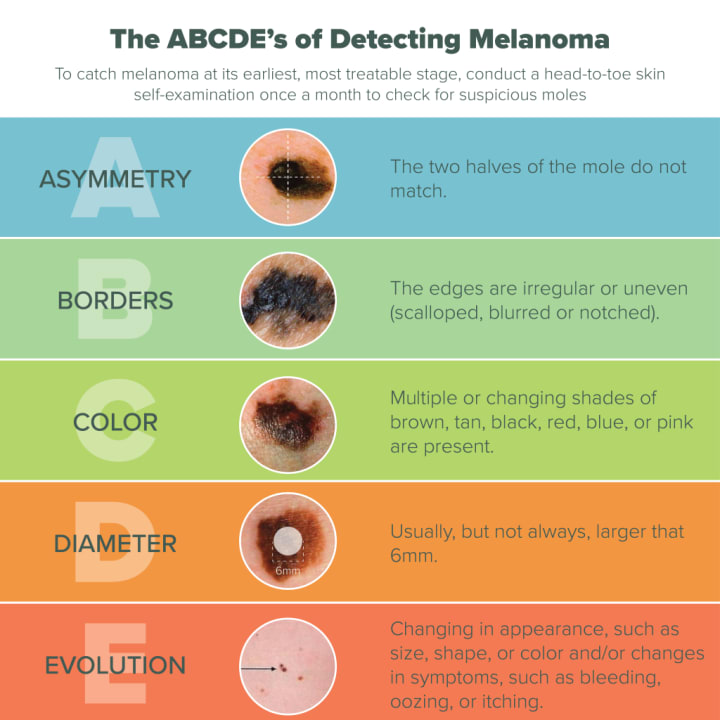 You've been a cancer researcher for over 13 years. How has your work and knowledge tied into your cancer journey?
I know way too much about cancer. Although scary, it has been beneficial to my journey. I'm able to understand the process and why certain things are done.
What's been the most challenging thing for you and your family since your melanoma diagnosis?
The first time was a breeze compared to this second round. I'm still recovering from my double craniotomy, which was pretty much a scheduled traumatic brain injury. My brain is still actively repairing itself and always being treated with pharmaceuticals, some days are challenging to be my regular self. Most days, I have to slow down and find time to rest, which is hard because I'm used to being on the go.
My boys were a little shell shocked when they first saw me after my surgery. I told them not to worry that the doctor cut out all the icky cancer stuff that we talked about previously. The bandages on my face and neck were in place to keep my boo-boos clean.
Eventually, the scariness wore off and we cuddled on the couch together and began to heal as a family.
What's next for Desert Camo Apparel?
Currently, I am working on expanding my empire. Men's apparel is next, along with Desert Camo Apparel sunscreen/suncream. Following that will be kid's apparel.
Choose Desert Camo Apparel for your UV needs. Because cancer is a prick.
Do you want more tips on how to prevent sun-damaged skin? Check out the video between Candice and GLAUX CHEM® founder and chemist, Dr. Kimberly Lincoln.
In this video, you'll learn how the pigments in plant oils like hemp and pumpkin can give your skin a boost against fighting off the damaging effects of UV rays.
Learn more at www.glauxchem.com.
Are there any other tips you'd like to share with the cancer community?
Leave your comment below or share with your tribe on social media to help spread awareness about skin cancer prevention.
interview
About the author
Our mission is to help those with skincare needs by developing natural products that are inspired by Mother Nature. Learn more at https://www.glauxchem.com.
Reader insights
Be the first to share your insights about this piece.
Add your insights