Review of Sweatcoin
An Honest, Impartial Review of My Experience with the Sweatcoin App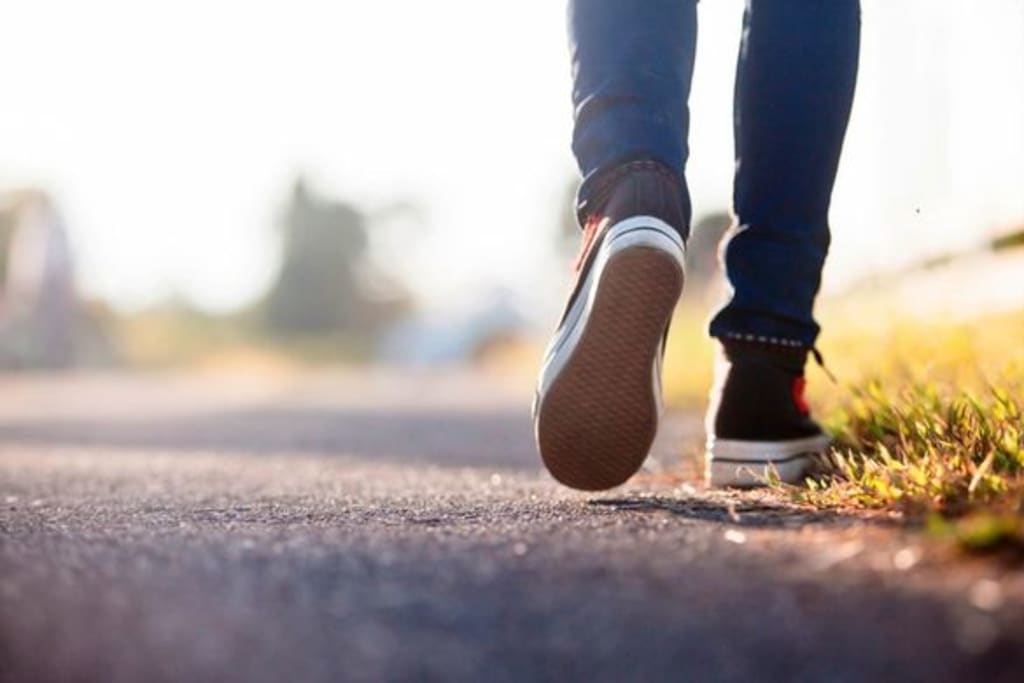 I downloaded the Sweatcoin app around six months ago basically out of curiosity. However, I have been really happy with the results and decided now is a good time to do my bit to spread the word.
In a world where the relatively new and rather confusing cryptocurrencies have recently taken a hold, Sweatcoin provides a fun and easy way to be rewarded for keeping fit. It works by tracking the steps you take and converts them using their special algorithm into 'Sweatcoins' (SWC). The algorithm "checks the data and prevents cheating" and from that every 1000 steps you take is converted into 0.95 SWC.
Benefits and Rewards
The Sweatcoins you earn are not a currency as such, you can't just go into a shop and pay for a product you want. Instead, Sweatcoin has a variety of offers, which are constantly updated for you to spend your Sweatcoins on. Offers that I have seen include free trials for Dollar Shave Club, offers on phone cases, toothbrushes, NowTV passes—all sorts. Personally, I have made good use of the NowTV passes. As well as these smaller offers, there are much higher priced offers such as actual cash ($1000), iPhones and Samsung Tv's. Sweatcoin says these offers are genuinely realistic and achievable (they cost 20,000 SWC!) if you max out your steps consistently for two years and make use of the referral offers they provide. Honestly, I'm not sure I could ever get there, but maybe somebody can?
App Usability
Anyway, in terms of the app usability and my personal experience—it's very easy to use! I just signed in using an email address, enabled the app to use my phones location services and started earning! Once you are setup you will have a homepage that will look a little something like this: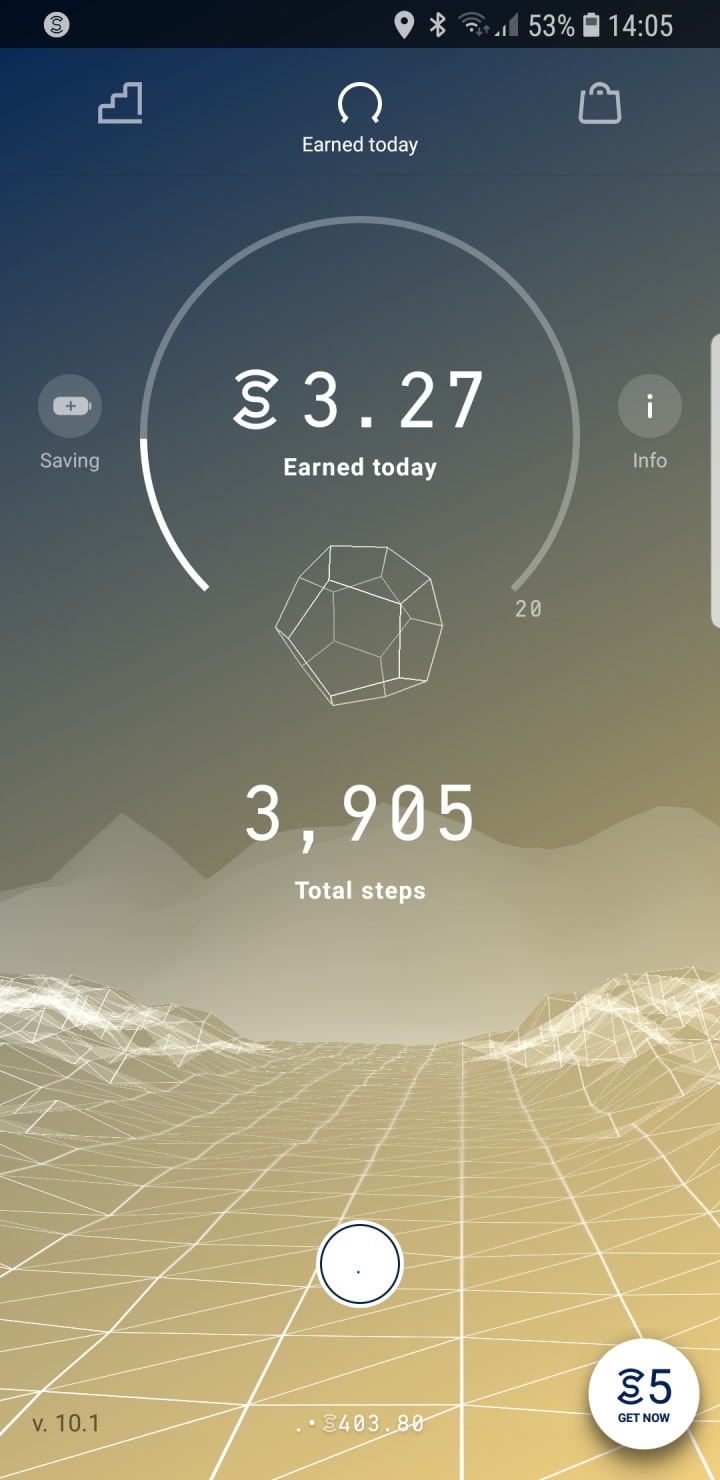 The homepage interface clearly displays the total amount of steps walked and the number of Sweatcoins earned that day, your Sweatcoin total wallet amount is shown at the bottom of the display. Swiping left from the homepage takes you to the leaderboard where you can track your progress against your friends and other people in your local area. Swiping right takes you to the offers that are currently available. There are also buttons that take you to the settings and the 'info' button which displays more detail about steps walked, converted etc. So, all very simple and user friendly.
Subscription Type
Currently there are four different subscriptions to select from: Mover; Shaker; Quaker and Breaker. The subscriptions differ by the amount of Sweatcoin earning you are limited to per day and month. The Mover subscription is free but the most limited with 5 SWC per day and 150 SWC for the month. Shaker costs 4.75 SWC/month but increases the earn limit to 10 SWC per day and 300 SWC per month. Next, the Quaker subscriptions jumps to 20 SWC/month with limits of 15 SWC per day and 450 SWC per month. Finally, the max subscription, Breaker, costs 30 SWC/month but provides the highest earn limits and 20 SWC per day and 600 SWC per month.
Obviously, the subscription you chose should depend on the number of steps you expect to take each day. Clearly there is no point having the Breaker subscription if you rarely achieve over 5000 steps per day, consequently, if you know you achieve a high number of steps then you won't want to limit yourself with one of the lower subscriptions. It's important to note here that Sweatcoin only converts the steps that you take outside of buildings, so simply walking around your house all day isn't going to earn you any SWC.
Personally, I pay for the top-level Breaker subscription despite the fact I usually average around 8000 steps a day. Thinking of it this is probably the wrong way of doing things, but I like having the less restrictive limits for when I do a lot of walking around a city or go for a long run etc.
Battery Life Concerns
With the app requiring access to the device location constantly, this is clearly going to use up some of your battery life. Within the app, there is a Battery Saver mode which will maximise your battery life with the consequence of losing some of your steps (I'm guessing through tracking inaccuracies). I have this battery saver mode enabled and don't feel the app significantly reduces the battery life of my device (Samsung Galaxy S8). One thing I will say is if you enable the battery saver mode of the actual device, Sweatcoin will not work as Location Services is one the first things to be switched off to save battery.
Conclusions
I would seriously recommend downloading Sweatcoin. It enables you to earn rewards for something that you do every day! It provides a simple way of tracking the steps you take and clearly displays how the steps you are taking are converting to the Sweatcoin currency. If you feel like Sweatcoin could work for you and want to join in with the earning, please feel free to use my subscription link.