Reignite the Spark in Your Relationship… with Food
Not a quick fix for that wedding bod; A story of lifelong habits that nurture my love of food and my body.

Created withWW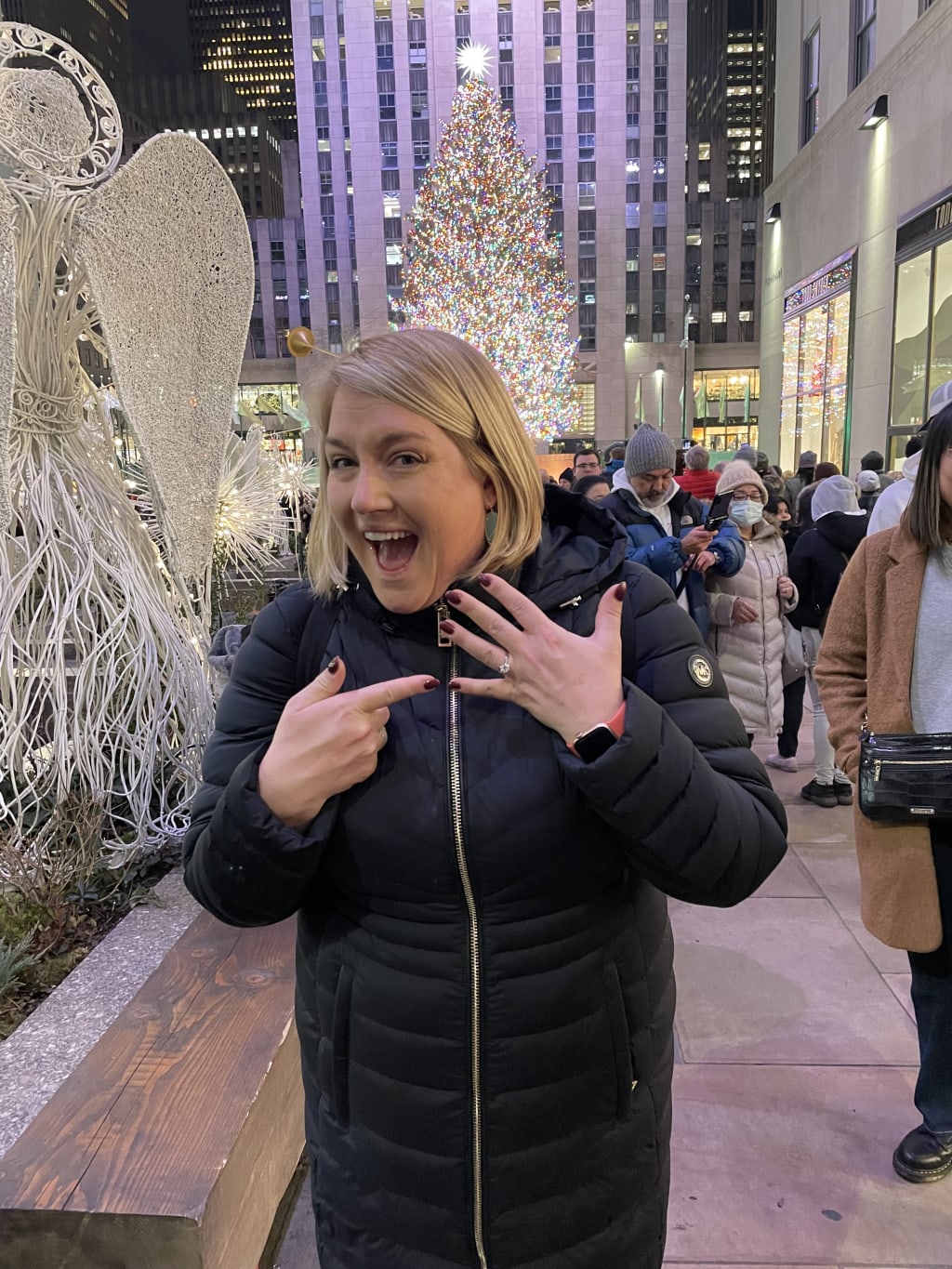 Like the city of New York, my life here is FAST PACED. Between work as a professional fundraiser, spin classes, and wedding planning (swoon), my days are packed and when it comes to weight loss, I needed something that could fit with my lifestyle, rather than trying to fit my life into a rigid program. That's why I chose WeightWatchers. They said, "We use a system no one else does, so you'll lose weight—not your favorite foods," and my life on the program is proof that it works.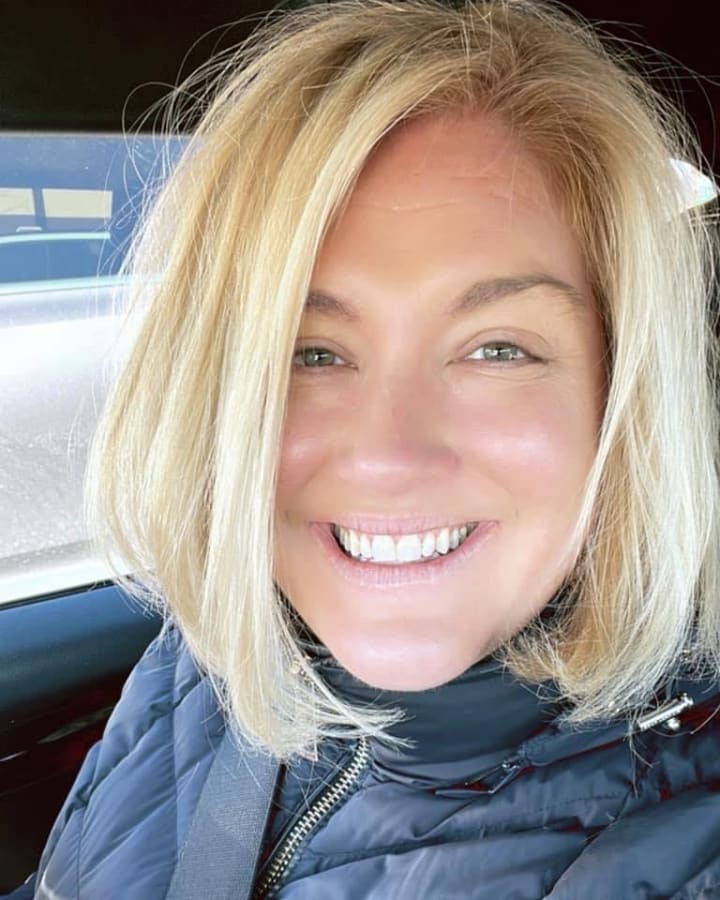 The Art of Balance
During the early days of quarantine and the pandemic, my eating was… less than stellar, shall we say? And being stuck at home led to a lot of "Treat Yo' Self" meals and snacks that didn't necessarily go away once the lockdown was over, so I love how WeightWatchers focuses on small, measurable, and incremental changes in my lifestyle. It's not about eliminating my favorite things, like a slice of NYC pizza or a flat bagel with a schmear of cream cheese but learning to balance those foods with more nutritious ones.
My fiancée loves a Sunday brunch and considers himself an expert on chicken & waffles. There was a time I would have never thought I could enjoy that meal while trying to lose weight, but with WeightWatchers I know I can make any indulgence work! I started my day with an iced nonfat latte and a banana, enjoyed the chicken and waffles (and a mimosa!) at brunch, and didn't deprive myself of a healthy grilled shrimp dinner with garlicky broccoli rabe and brown rice.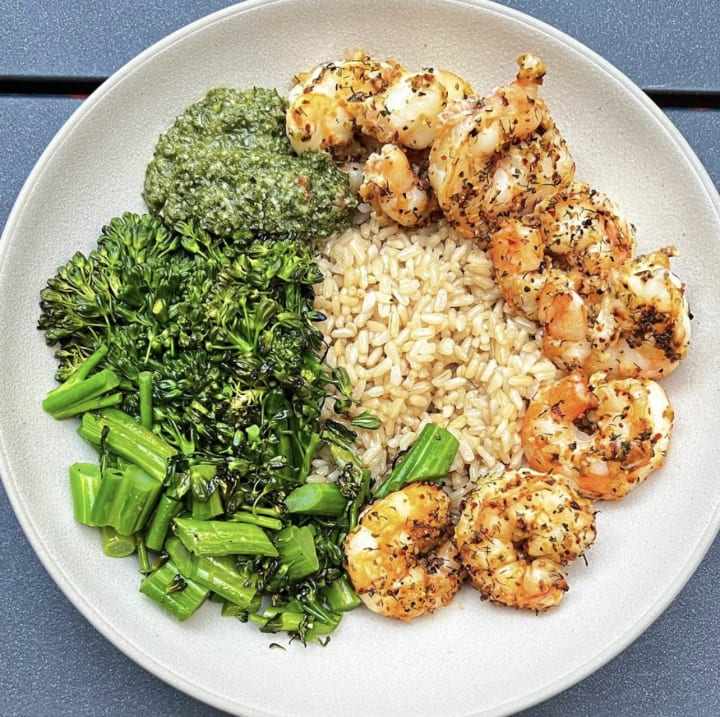 Talk Tracking to Me
"Are you counting your BLTS?" I know a WeightWatchers Coach who asks her members this question, and she's not talking about the sandwich, but rather, she's referring to bites, licks, tastes, and sips. By using the WeightWatchers Points system to track, I've moved from mindlessly eating to consciously consuming. And tracking encouraged me to move from "eyeballing" my portion sizes to measuring them and… friends, a 4 oz pour of wine is a lot smaller than I thought it was!
I spend a lot of time speaking with donors over coffee or lunch for work, and when I first started my weight loss journey this really made me anxious. How would I fit this meal into my day? What if the restaurant didn't put the dressing on the side? What about UCO – or what I call "unknown cooking oil" used to prepare my meal? Pre-tracking my other meals and leaning on ZeroPoint foods really took the anxiety out of these situations. I can enjoy work lunches without worrying about needing to restrict myself the rest of the day and keep my focus on raising funds to support our mission.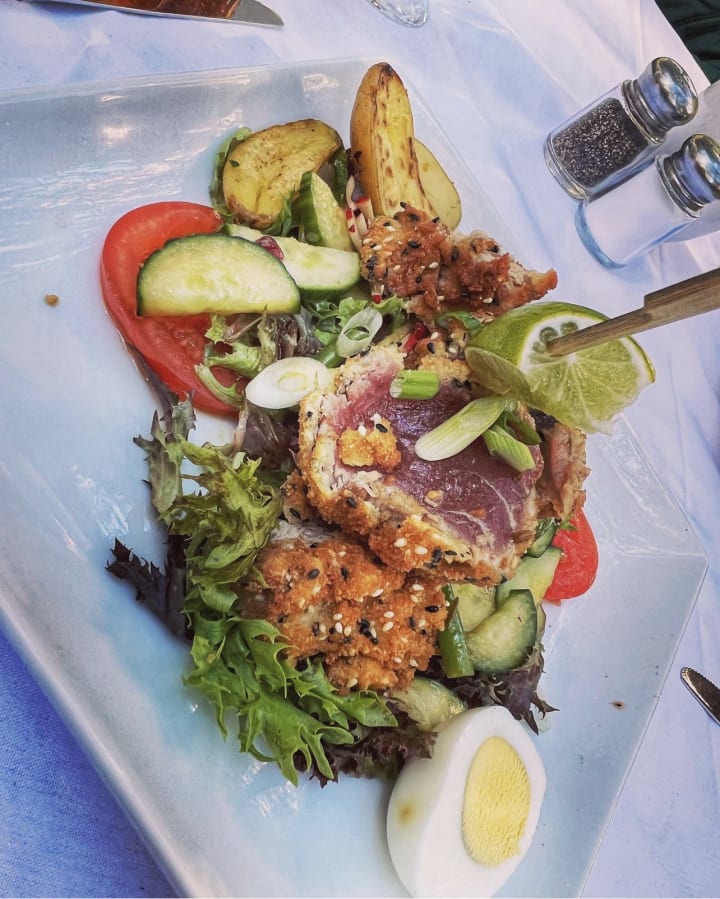 Swap, Swap It Up
My fiancé and I are travel junkies. Give us two weeks, two backpacks and two carry-ons, and we will fully immerse ourselves in a country's culture. That love of experiential travel is what inspired us to get married in Italy next summer. But when we can't hop on a plane, the city of New York is pretty great for global cuisine. Greek food in Astoria, scallion pancakes in Chinatown, Afghani fare in midtown, German cuisine on the Upper East Side – for a $2.75 subway ride you can really experience all kinds of food.
And while I don't think I'll ever convince my fiancé that spiralized zucchini is as tasty as pasta, I have learned so many healthy, delicious food swaps through WeightWatchers:
I love using tzatziki instead of mayonnaise.
I sip seltzer with pomegranate seeds or fresh citrus instead of sugary soda.
Instead of chips, Air-fried chickpeas (I like to make mine spicy) are crunchy and full of protein!
Yogurt-based blue cheese dressing is delicious.
Unsweetened almond milk is great in soups, sauces, and makes a delicious latte!
When I top a veggie burger with fun toppings like avocado and fresh salsa, I don't miss the meat at all!
Lettuce wraps are a perfect vessel for sandwiches and tacos.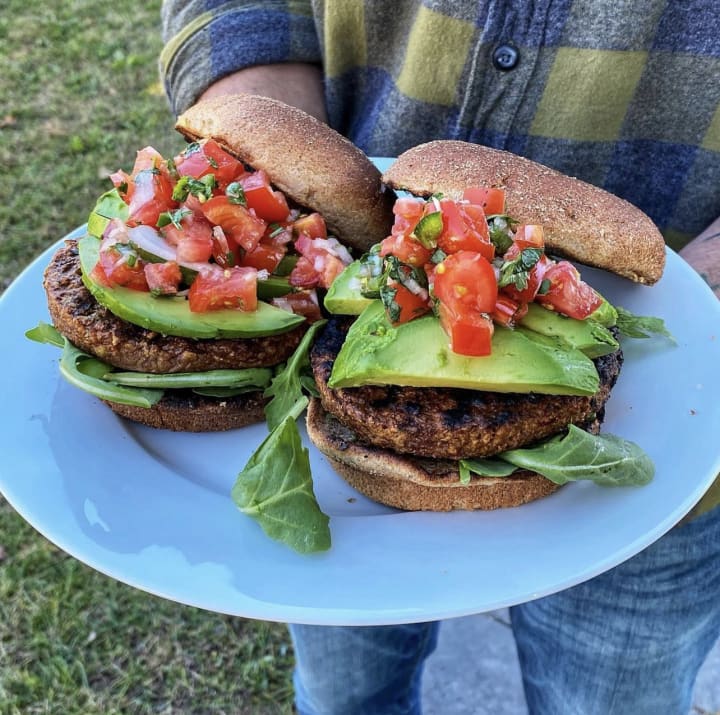 Food as Fuel
WeightWatchers uses a scientific approach to calculate a food's Points value based on more than just calories. Among other things, WeightWatchers takes into account a food's sugar, fiber, protein and saturated vs. unsaturated fats before assigning it a value. And with the ZeroPoint foods list, foods like non-starchy vegetables, fruits, eggs (my fave!), some dairy, lean proteins like chicken turkey, fish and shellfish, as well as legumes, tofu and tempeh, are encouraged to help you make the best choices to fuel your body.
Thinking of food as fuel was a big "Aha!" moment for me. Before WeightWatchers, I used food for many things, and to fuel my body wasn't one of them. I ate to reward myself, to self-soothe, to entertain myself or out of boredom, and between the accountability of tracking and this mindset shift I learned how to have a healthier relationship with food that was less tied to my emotions, and more tied to nutrition.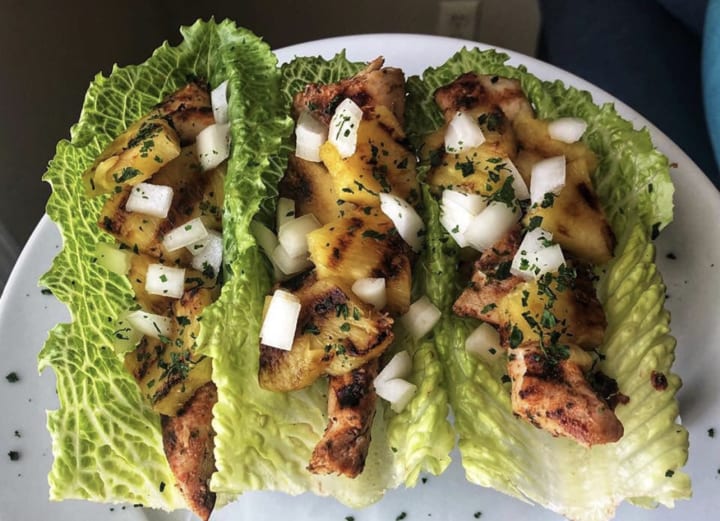 It Takes a Village
Weight loss is, for me, intensely personal. It's saying aloud, "I'm unhappy with my weight. I'm self-conscious about my size. I'm experiencing negative emotions like guilt over the size pants I put on today." Add to that the pressures of a wedding and oh friends, it's easy to get sucked into a shame spiral.
But that's where the WeightWatchers community comes in. There are millions of us speaking that truth aloud together, and there's strength and compassion and a sense of belonging that comes from doing this work on ourselves together. I often joke that three of my best friends are the best things I ever got from the internet, because we all met through the online WeightWatchers community and bonded over that shared experience.
Through the community I find fun recipes, new products to try, and tips & habits that help others succeed on their weight loss journey. As someone who has gotten lost in a bowl of chips at a Mexican restaurant, one of my favorite tips is to put my portion of chips on a side plate, rather than try to keep track in my head. When my chips on my plate are done, I'm done munching. Until the tacos arrive!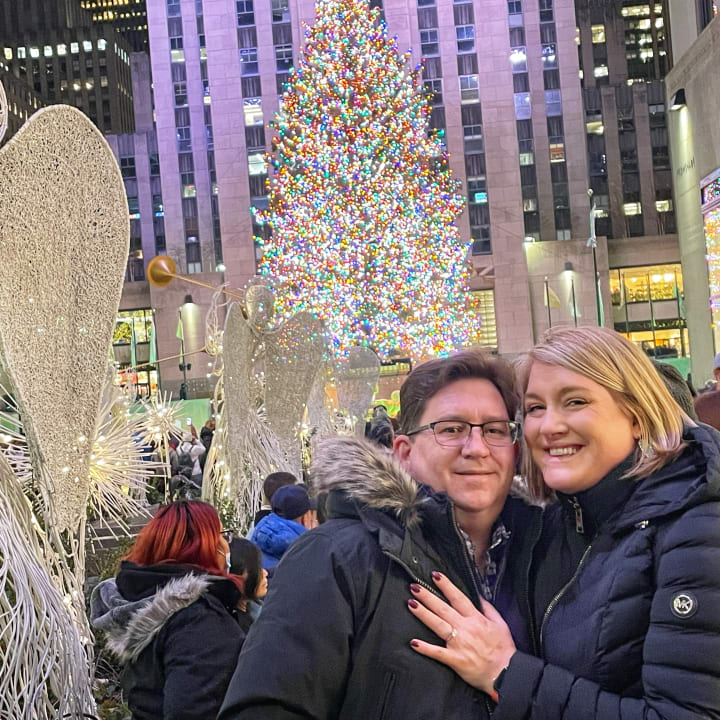 This is Not About "Shredding for the Wedding"
It's been a year since my fiancé proposed to me after a day taking in the holiday sights in New York City, and I still pinch myself that I'm going to be a BRIDE next summer, y'all! But I have really resisted all talk of "shredding" or "sweating" for the wedding. That feels temporary, restrictive, and ultimately, unsustainable.
Yes, I want to be confident and comfortable in my own skin that day but like WeightWatchers, I'm not interested in a quick fix. I'm over yo-yo dieting and want to change my behaviors and create healthy habits that will allow me to live my happiest, healthiest life not only as a bride, but as a WIFE (swoon).
About the Creator
I'm the blogger behind "Trading Cardio for Cosmos," my adventures in moderation. I love travel, cacio e pepe, all things biking and spin class related, and of course: a perfect, pale pink Cosmo.
Reader insights
Be the first to share your insights about this piece.
Add your insights