Raw Mondays for a Month
Introduction
Excerpt from the book and community college course: Raw Mondays for a Month, by: Mia J. Young, RN (This will be a 5 part series...)
Introducing... Raw Food Monday's!
Welcome to Raw Monday's 4 a Month. This program was prepared for those who are wanting to consciously eat more raw vegan, healing food and for those who want a slow introduction into Raw Veganism. This program is four weeks long and is set to move the student, slowly, into eventually eating 100% Raw vegan for an entire day.
This workbook will be set up in four sections:
Monday #1: 25% Raw Vegan
Monday #2: 50% Raw Vegan
Monday #3: 75% Raw Vegan
Monday #4:100% Raw Vegan
You will be instructed on what to eat, how to plan your day and will be given sample food and grocery lists, needed to fulfill your RAW requirement, for each Monday. The goal of this program is to teach you that you CAN go a whole day without eating cooked food or meat products, and enjoy it!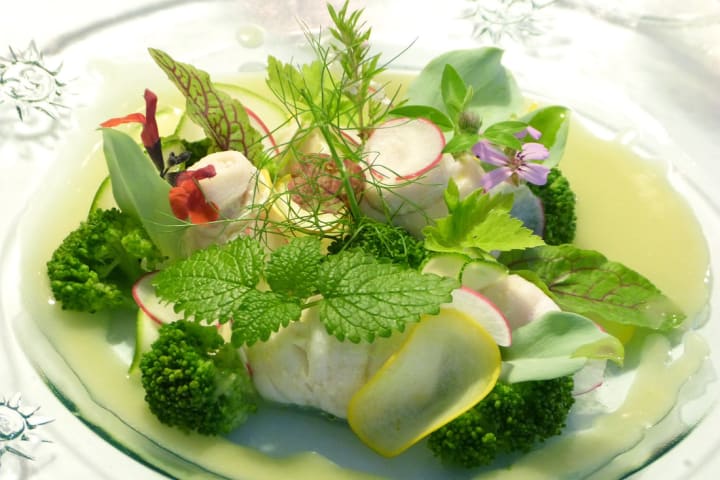 Why Are We Trying to Eat More Raw Food?
Before we get started, maybe we should get a quick overview of WHY we are trying to add more raw vegan food to our diets. Check out this list of what raw, plant based foods can do for you and then we will head into the program next week!
A raw diet is the ideal weight loss diet
Disease Prevention and Super Health: Many diseases and illnesses have been healed within a relatively short period of time.
Anti-Aging: You can look, feel, act and move as if you were years younger. You may never need to go to a doctor again.
Some of the diseases that have been documented to be cured by raw foods include:
Cancer
Heart Disease
Diabetes
Depression
Arthritis
Asthma
Colitis
Psoriasis
You can clear up all sinus problems and start breathing incredibly deep and satisfying breaths
A lot of people have improved their eyesight and got rid of their glasses
You can lower your cholesterol
You can become really resistant to colds, flues and bio-terrorism
You can eliminate infections naturally without antibiotics
You can dramatically strengthen your Immune System
You can have lower blood pressure
You can get rid of your allergies
You can experience increased energy levels
You can get in good athletic shape without exercising
You can increase your aerobic fitness
You can dramatically lower your body fat
You can recover from exercise sessions quicker
You can decrease physical injuries due to exercise
You can be more competitive at a much older age
You can increase your Reaction Speed
You can acquire incredible physical endurance
You can increase your Agility
You can develop Greater Strength
You can increase your Tolerance to Heat
Spiritual, Mental and Emotional Health
You can feel vibrantly happy from the cellular level
You can overcome laziness and get much more work done
A raw food, live food diet has made many people more efficient simply because they feel like working. They are enjoying their lives more than ever and their thinking is crystal-clear. It opens up new levels of energy for achievement of your most important goals.
You can dramatically increase your level of spiritual awareness.
You can increase your creativity and intelligence.
You can defeat Depression and Moodiness.
You can eliminate Mental Fog.
Just to name a few........... Let's do this, shall we?
Next week we will start with Monday #1: 25% Raw Vegan!
diet
About the author
Writing is my breath~ I write in every spare moment I have... blogs, books, short stories... I can't NOT write!
www.miamays.org
www.historyofthepromise.com
Reader insights
Be the first to share your insights about this piece.
Add your insights