Play and Social Development
A Newspaper Column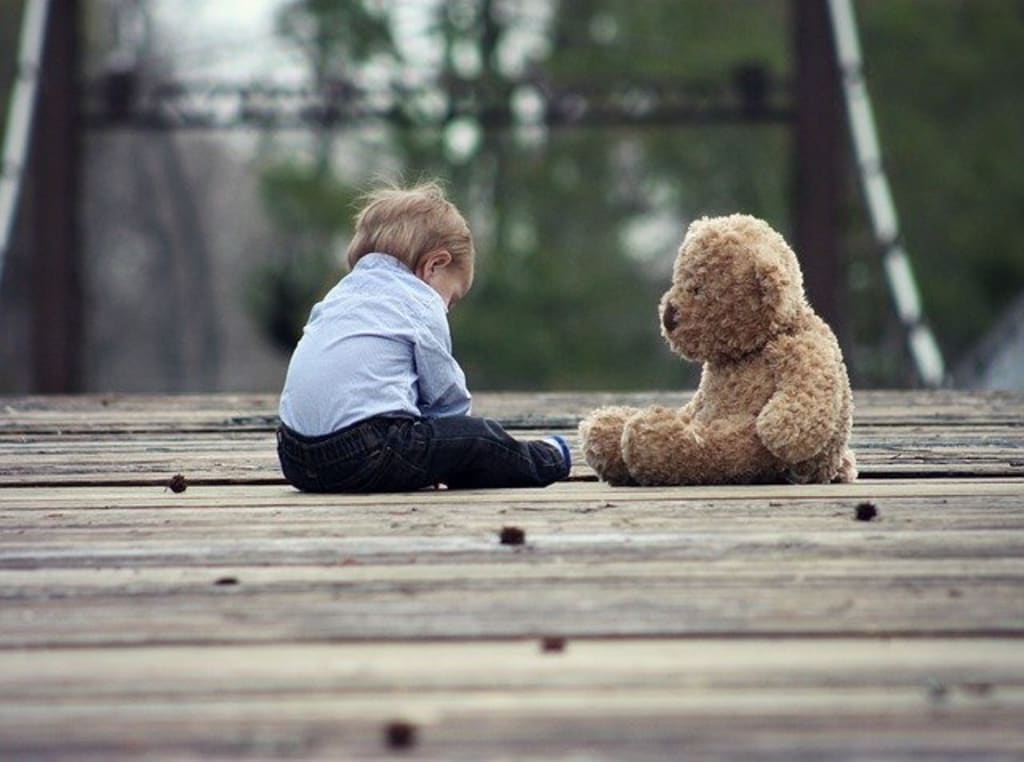 This is a newspaper column that I have had written for a local newspaper many, many years ago. The newspaper said that it was good, but they did not have the room to publish the piece, so I am going to give it try here and see what happens. As I said this is an old piece and some ideas have changed, but I do believe that there may be something useful in it even now.
Play and Social Development
What is Play? When I was a freshman studying Early Childhood Education back in the late eighties it was a requirement to take a course entitled Creative Activities. This was a course where the definition of 'play' was given to me. "Play is a child's work." When adults work we do activities where we maintain skills we learned at home, school or at work. Children play to learn what they need to succeed at future work. This course and what I learned working with kids play is what is needed to achieve in life and the skills we will use in our later years in some way. That was from the original piece. The definition "Play is a child's work." has been a well used sentence in many articles as well as textbooks and there has been ideas added.
The Levels of Play
There are five levels of play and they are as follows: As a parent or a caregiver you can observe your child and possibly see how your child is progressing in social development through play.
1. Onlooker play- when the child just watches the activity and no participation in the activity or activities going on at the time.
2. Solitary play- when the child will play, but alone with different toys, but in same area with other children. Interest is on own activity with no reference to the others in the group.
3. Paralell play- the child will play independently but among other children. There is no group association, but will play toys like the other kids. This type is characteristic of toddlers, but can occur at other levels.
4. Associative play- the child will play with other kids and show engagement in a similar or even identical activity, but there is no organization, division of labor, mutual goal, or leadership roles. The child will do what he or she wishes. When one child does something the entire group follows the example.
5. Cooperative play- The child will join in or become a leader in the group and follow rules to accomplish a goal, even though the group is loosely formed. Belonging is being formed for the child at this stage of play.
Play has many functions like sensorimotor and intellectual development. Play lets the child use their senses to explore their environment starting with touch, sound, and visual stimulation. After child experiences these then they learn and are ready to learn colors, shapes, sizes, textures along with the significance of objects. Play helps the child to distinguish fantasy from reality.
Socialization occurs early with the mother, but the child will learn to establish social relationships and solve problems associated with relationships or the beginning of 'critical thinking' skills. They learn society's role for themselves. The child will learn to be creative and become self-aware. Play can be therapeutic has a way to release tension and stress and learn to be socially accepted in what they do through being able to experiment through play, even though their language skills are limited. They will learn moral values (the difference between right and wrong) through play. Children will enforce the correct standards we adults want to live by in the world. They will conform to their peers rules.
Play is about play and how kids learn about their world and how to deal with issues and problems that they 'bump' into in their environments of objects, time, space, structure and people. Play moves from the simple to the complex or from a mother's hug to playing with friends to building relationships both personal and professional in adulthood. These simple games will help socialization and play with infancy with Peek-a-Boo and move along to catch with more babies and children and with each stage teach the rules to live by for each game or situation they will run into in life.
The textbook 'Pediatric Nursing' by Donna L. Wong gave me the incentive to share what she has written and researched and added to what I learned in my early freshman course. Play can be as simple as rolling a ball, playing with pots and pans, and then moving on to playing with friends and moving on to organized sports at school. At the complex level and using all the stages of play and using everything they learn at each of these stages is to accomplish life matters.
( The list of Stages of Play came from Donna L Wong's textbook 'Pediatric Nursing.)
psychology
I am a person who really likes to read and write and to share what I learned. Also, I'm a person who likes to learn who has gone to college and graduate received my degrees and advanced degrees from education to nursing and other areas.