Newest Trends in Workout Gear
There's always new, high-tech gear coming out for active and fitness-focused people. Whether you're looking for the latest equipment to take your workouts to the next level or trying to find a gift for the fitness junkie in your life, this list can help you find the most innovative training gear.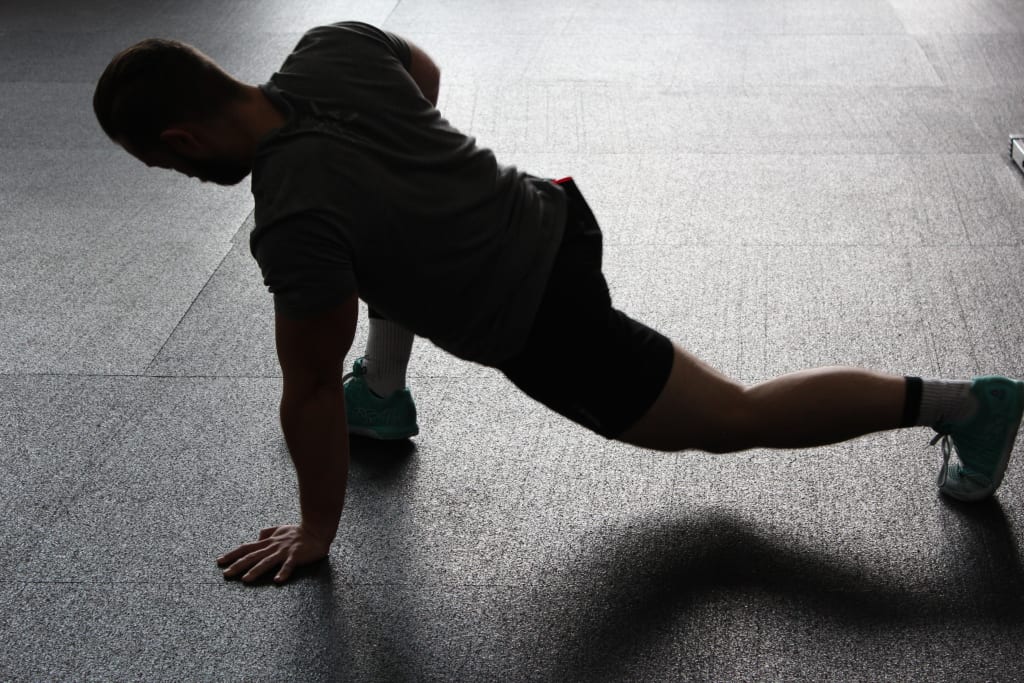 CBD Infused Fitness Wear
The words "fitness" and "marijuana" don't seem like they go hand in hand. However, with the cannabis plant becoming less and less taboo, more people are starting to look into the medicinal benefits that this healing herb has to offer. CBD is the non-psychoactive component of the marijuana plant that triggers the millions of cannabinoid receptors in our bodies that assist in pain relief and controlling inflammation among other positive effects. Available in both men's workout clothes or women's attire, CBD infused workout wear can help to soothe sore and strained muscles before you even notice the pain.
Heated Socks
Winter weather can be a deterrent for some outdoor runners. But some running fanatics don't let the colder temperatures stop them from hitting the pavement. Yet, even the most dedicated joggers suffer can from freezing feet and numb toes during their wintertime run. Help prevent cold and stiff limbs with heated socks. There are many different kinds of warming socks to choose from with options for battery-powered, rechargeable, and microwavable pairs. Many are even waterproof so running on snowy terrains can be a breeze. Avid hikers, snow-shoeing fans, and skiers and snowboarders can also benefit from warming socks like these
Waterproof Bluetooth Headphones
Most swimmers would agree that the calming sounds of flowing water during a workout can be enough to get you focused and in the zone. However, there are some days when music can be helpful to make you feel a bit more motivated. Playing music from a radio or stereo can disturb fellow swimmers and going in and out the water muffles the audio so you end up missing most of your songs. Waterproof Bluetooth Headphones can be a swimmer's saving grace. These sophisticated earbuds allow you to play your own personal soundtrack during your next pool session without the distress of your phone getting wet or other people hearing your guilty pleasure workout tunes. "Eye of the Tiger," anyone?
Non-slip Yoga Mats
Whether a seasoned yogi and newbie to the practice, things can tend to get a little sweaty during yoga. With an activity where balance and strength are crucial, slipping and sliding on your mat can feel pretty uneasy and disturbing. And sometimes, yoga towels, gloves, and socks just don't work or may even cause you to sweat more. Luckily, there are many different mats now on the market made with the most groundbreaking, non-slip materials out there. Lifeforme and Manduka are popular brands with many mat options for clammy palmed people and hot-yoga addicts alike. There are even mats being made with vegan suede that promise to get grippier as you get sweatier for a cruelty-free, slip-free yoga practice.
Travel Blender
Recovery and re-fueling are two very important aspects of getting in shape and staying fit. Busy fitness freaks can find it hard to get quality nourishment in post-workout. Travel blenders may be the answer to balancing good, healthy nutrition and a hectic, active lifestyle. With a built-in battery-powered travel blender, you can prep a protein shake or a fruit-and-veggie-filled smoothie before your workout and enjoy a freshly blended, nutrient-packed treat afterward. Store-bought smoothies and protein drinks can be an expensive habit that eats away at your wallet over time. A travel blender brings the smoothie shop to you for what may be a fraction of the cost.
The advancement of technology is creating some pretty amazing developments in workout gear for people who participate in a wide range of fitness activities. Whatever your sport, there's sure to be something new and exciting out to keep your training routine fresh and up-to-date.