New Year, A More Rested You
Tips on how to get mental and physical rest this year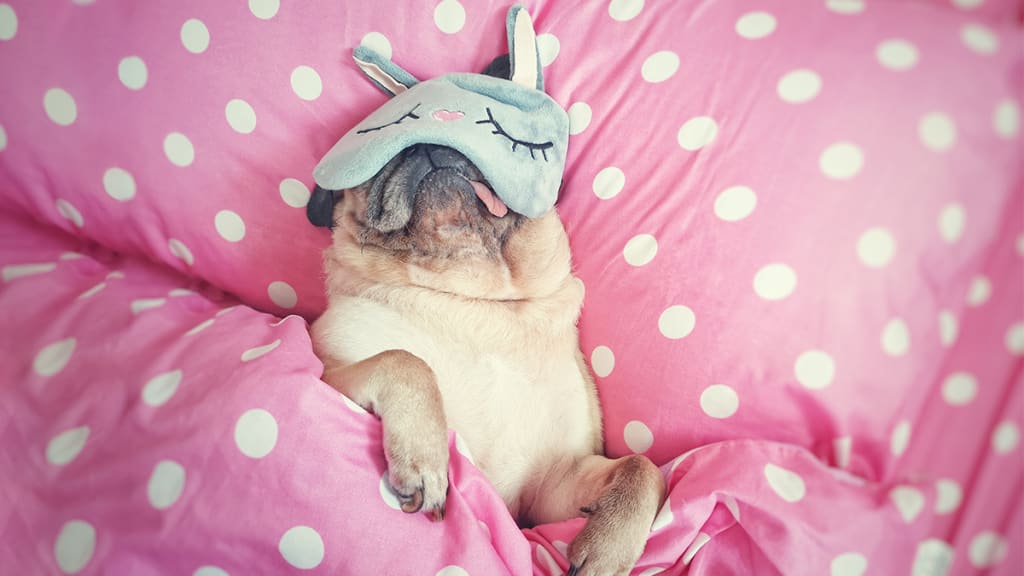 Taken from Health and Behavioral Science (https://hbr.org/2020/09/i-tried-four-tactics-to-get-better-sleep)
New year, new me.
It's a cliche saying that we have all said at least once in our lives. At one time or another, we all had this crazy idea that within a year's time we could completely reinvent ourselves and our lives. One thing that remains true every year is it's an unachievable goal and we put way too much stress on ourselves trying to achieve it. Well, this new year I say no more! Instead of a new you this year, how about you strive for a more rested you? Here's how we can do that.
Just Say NO!
Too often we forget that it is okay to say no in order to better care for ourselves. We worry too much about what people will say if we decline an invite out or decline to work an extra shift. There will be more opportunities to make memories with the ones we love and it's okay to not over-exert yourself for your job. What is important is that we take care of ourselves physically and mentally. When we forget to say no we are keeping ourselves from receiving well-deserved rest. If you are feeling mentally drained and want to sleep but your friends are begging you to come out, just say no. If you have worked over forty hours this week and they ask you if you can stay late or pick up an extra shift this week, it's okay if you're tired and just say no. This year we are not compromising our mental wellbeing, we are receiving mental rest. We are staying in when we just want to get some extra sleep or relax, and we are not overworking ourselves and causing more stress. Rest!
2. Take a Break
As a mother and a college student, I cannot stress this one enough. There is only so much of yourself that you can give, and it is okay if you feel yourself dwindling and you need to take a break. The kids are napping and there are dishes and laundry to be done and you're tired? Take a break and nap while you can, more dishes and laundry are made every day but the opportunity to rest isn't. If your kids are off the walls and you feel like you're about to lose it, step away and take a breath. Once they are in bed allow yourself to watch your favorite show, read a book, or even just sleep.
For all college students, the workload can sometimes be overwhelming and we give so much of ourselves to our education because it's expensive. If you're tired, overwhelmed, or feel like you are on the verge of a breakdown take a break. It's okay to step away from the computer and rest your mind. Take a short walk, allow yourself a period to nap, or even return to the task tomorrow. Set a block of time specifically for your work and once that time has ended step away and rest. This year we are taking breaks when we feel overwhelmed or stressed out, and we are not going to mentally tax ourselves over things that can wait!
3. Put the Phone Down
Many of us spend hours on our phones and end up drawn into the deep depths of scrolling. At times it can be nice to get those quiet moments to sit on our phones undisturbed, but are you really allowing yourself to rest as you do it? We scroll and scroll, reading all these news headlines about current events. Some are devastating and others cause worry, but we continue to scroll and read. We compare ourselves to others we see on the internet and poke and prod at all of our insecurities. It allows us to stay updated on all of the drama from friends and family, reading lengthy comments filled with bitterness and angst. It is no secret that at this point in time society is at war with itself. As we scroll mindlessly we lose ourselves in that mess.
Put the phone down. Those news headlines will still be available to read but you've digested enough. Stop comparing yourself to others on the internet and feel fortunate for the person that you are and the things that you have because there is only one you. No one out there is like you, and that is a true blessing. Allow your mind to rest. Clear it of all the craziness of the world, even if just for a few hours, and allow yourself to live in the here and now. So when you can, put the phone down, step away from the craziness, and rest.
4. Be Gentle on You
This one is huge. Too many of us are too hard on ourselves. We pressure ourselves to go above and beyond with everything. We prioritize relationships, work, family, school, and so many other things over our own personal well being. Remind yourself that you're human. It's okay if things don't always work out, or if for once you need to make a decision that is more beneficial to you. It's okay. It will all be okay because this year we are accepting things that we cannot change, we are letting go of past events, and we are looking forward to what will be. We are sitting up all night wondering why we aren't good enough or thinking about what we could've done better. This year we are taking a breath and allowing ourselves to rest and heal.
It is undeniable that over the last two years there has been a divide in the world that has brought more stress, anxiety, frustration to everyone. This year we are allowing ourselves the time we need to rest whether it be more sleep, more time alone, putting our phones away, or simply forgiving ourselves for things that constantly weigh heavy on our minds. It will be a new year and a more rested you.
wellness
About the author
writing is my outlet to free my mind, relieve stress, and truly be creative. I hope to share strong messages and relatable captivating stories that impact a greater audience.
Reader insights
Be the first to share your insights about this piece.
Add your insights