My yoga journey.. so far.
Jenna Bird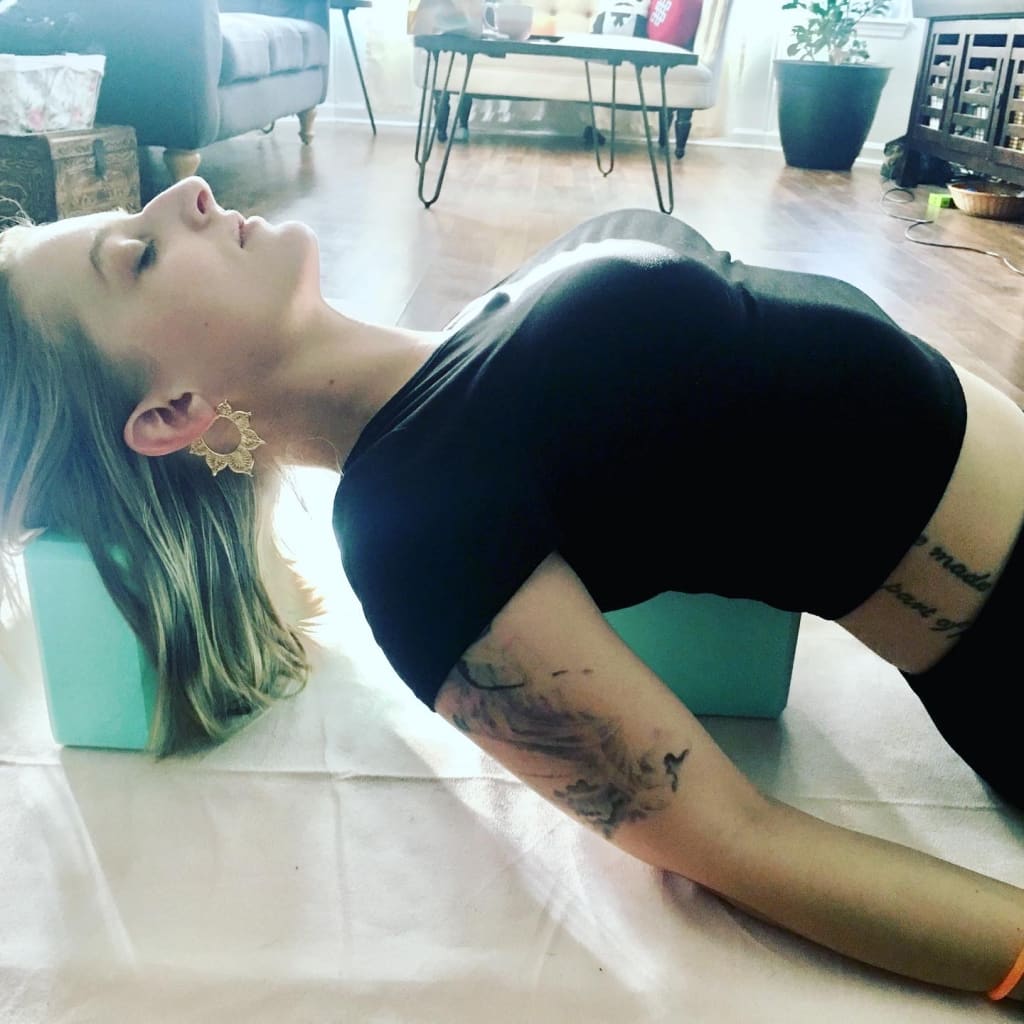 My first encounter with yoga happened almost fifteen years ago. I was a freshman in high school and went up to my room, turned on the tv, and stumbled upon the fitness network. A show had just started and it began with these women doing poses with this strange dark watery scenery and these very mystical sounds in the background. I had no idea what I was watching. But I kept watching and felt almost hypnotized by their movement. I started watching this show daily for the remainder of my high school years and kept a very quiet personal practice. I was an odd duck in high school, I was what some people would refer to as an "emo" kid, and practicing yoga alone in my room helped me feel connected to something more powerful. I began to dig deeper into the philosophy side of things and tried my best to embody my practice mentally and physically. As a teenager, this was very difficult but I always tried my best. 

When I think of my relationship with yoga and how long and crazy our journey has been together, it makes me feel strong and awake. There have been moments in my life where I have preached a yogic lifestyle without actually practicing. I had been a fake yogi for many years, I was lost and had to figure out the hard way how to do many, many things. But the one constant, the one thing that has always returned.. is me.. standing on my mat and asking the universe for its guidance. 

Yoga is so much more than just a physical practice, or a way to get thin and sweaty; yoga is a way of life. There are many steps that go into becoming a yoga instructor and I accept that title with the utmost level of pride. When I think of how far I have come and how much my practice has helped me heal wounds.. that I honestly never thought would heal.. it is amazing what can happen when you bring your attention inward. It does not always have to be everything against you, many times it is you against yourself and having daily reflection of what is serving you helps keep me in line with the life and goals that I want to achieve. 

When I was fourteen, flipping through channels and watching those women flow from pose to pose, I had no idea what impact they would have on my life. In life, I believe that things do not just happen by chance, they happen for a reason, whether it be a life lesson or an achievement, it was going to happen whether you wanted it to or not.