Fit & Fabulous
My Unhealthy Motivation to a Healthy Body
How a Guy Who Treated Me Poorly Inspired Me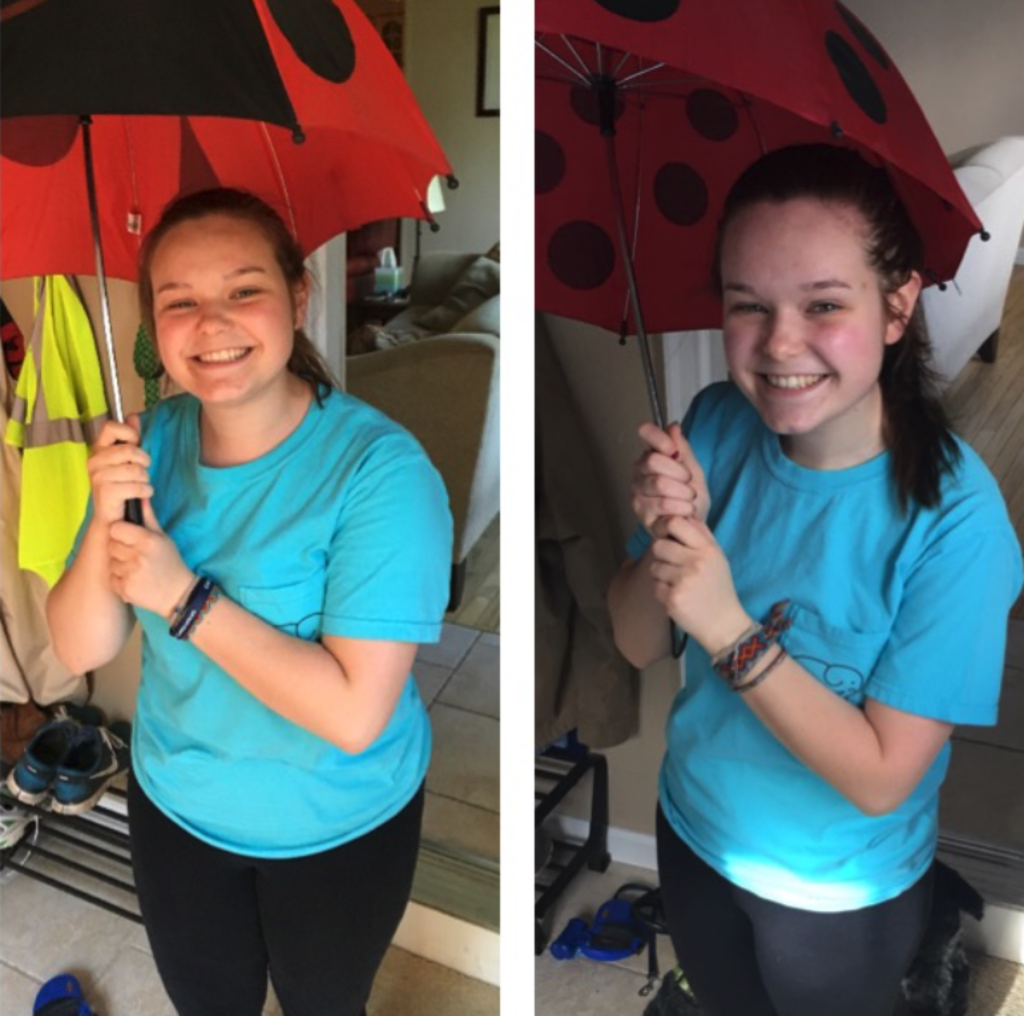 I've been considered overweight since I stopped doing martial arts at the age of 14. It wasn't until I was 17 when I decided I wanted to change this.
I had always been aware of how I look compared to other girls. For as long as I can remember I had this idea of a perfect body, where I was skinny all the time. I thought that since I was overweight that no one would ever find me attractive, until I met Paul*.
I had known of Paul since 9th grade when we had gym class together, but we never really had a conversation until 11th grade. We started talking in December, and by early March we began dating. He was my first real boyfriend.
I began to fall in love with Paul, and in June I went to Germany for three weeks as part of an exchange. I had the time of my life, but unfortunately for me, I gained probably around ten pounds from the food there. I looked at myself in the mirror after and saw that I considered myself fat and that no guy, or no one in general, could ever like, let alone love, a fat girl.
As soon as we started senior year, Paul looked at me. We had been dating for around six months at this point, and he told me I was fat. I was not shocked about this fact, I was shocked that he would say such a thing to me.
So I began trying to diet and went on Weight Watchers, but that failed as the lady there would make me feel horrible about gaining 0.2 of a pound.
In late January, I went on a diet that my dad had gone on previously and ended up loving it. I was two days into my three month diet when I found out Paul had cheated on me. It was the worst day of my life to say the least. I blamed it mostly on my body and fell into a bad depression. I would look at pictures of this girl and see how skinny she was and how Paul (who was very healthy and in shape) wanted someone like that. So I began to lose weight for him. While it became an unhealthy relationship full of anxiety and distrust, I figured he would like me more if I lost weight. So I did so. Looking back at it, I realize how unhealthy it was for my motivation to be to look good for someone else and to change my appearance for a guy, even if it was a healthy change.
After losing 35 (!!!!!) pounds for a guy, I realized that I began wanting to look good for myself. It was the unhealthy motivation that made me love myself, which is very twisted but it worked out in the end. I learned I had to love myself before I could love anyone else, and that love is a very hard thing to do, but bad news is always a blessing in disguise. If he didn't call me fat, or cheated on me, I may still be 35 pounds heavier and hating the way I am. Instead, I lost weight for him, but ended up learning to love myself.
Paul and I have since parted ways romantically, but we are still friends. I do not hate him, and do not want anyone to hate him because of his words and actions towards me. I concluded this after we broke up (due to distance): He is a great guy, and I give him the benefit of the doubt, but he was not a great boyfriend.
Losing weight is one of my biggest accomplishments in life as I worked really hard to become healthier, and I could not have done it without the support I had. So in conclusion, if you are wanting to lose weight or do any change in your life, do it for yourself. If there is one thing I regret, it is that he was my motivation, when it should have been myself.