My hero
The woman who sacrificed her life for mine!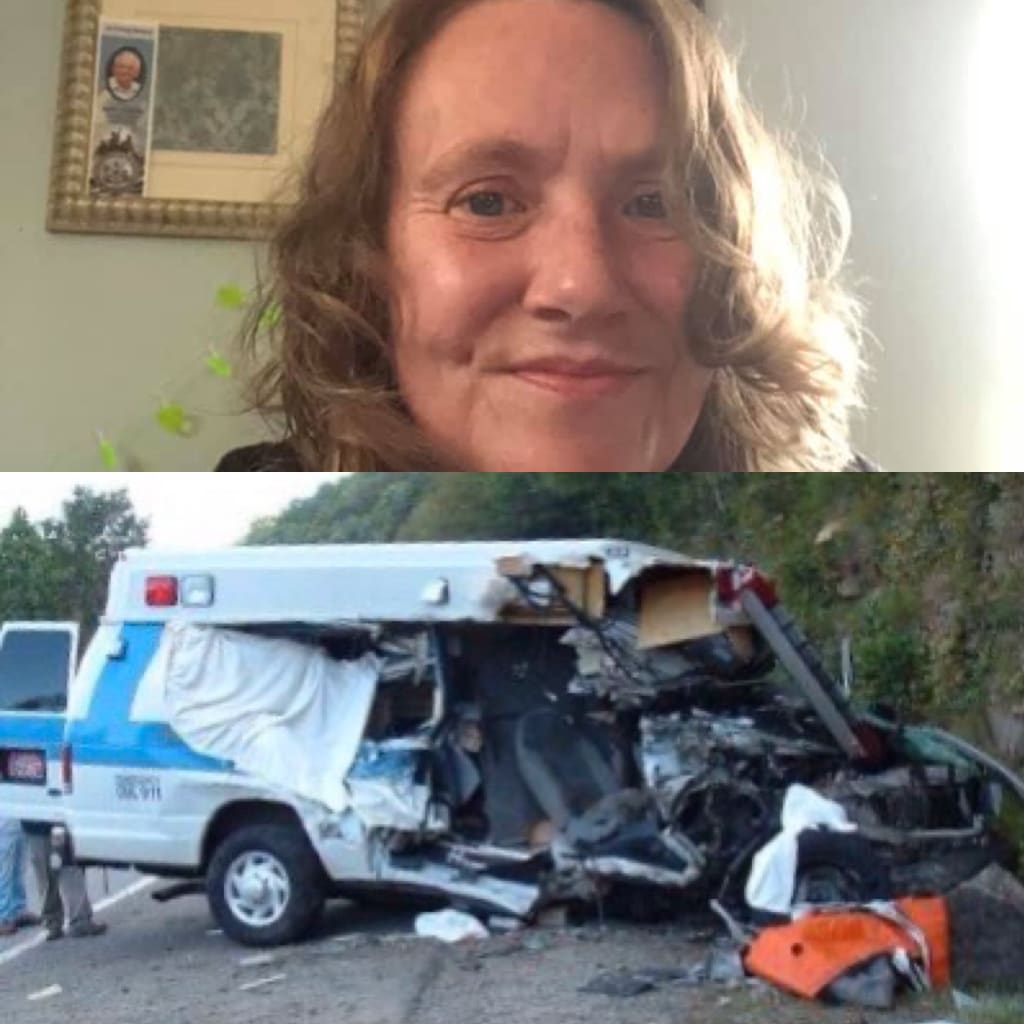 I was only nine years old, when I broke my leg in cheerleading. It was my femur bone infact, the hardest bone in the body. My mother took me to the hospital where they needed to take xrays and confirm it. Sure enough I had a fractured femur.
The doctors told my mother they couldn't fix it, so I had to be sent to a different hospital. Some nurses and the Emergency medical technician (EMT) put me on a stretcher, loaded me into the ambulance, and off we went to the other hospital.
We got to the hospital, and of course I was rushed to the operating room. The doctor placed two pins in my femur, and I was good to go. Mom and I stayed in that hospital for a whole week. We watched many cheerleading movies, had many laughs, and cried many tears together.
It was time to come home or so I thought, but I was running a fever so the doctor wouldn't realease me just yet. He held off for another day. When the next day came around I was so happy to come home. The doctor realeased me, but we could only leave by an ambulance.
The ambulance driver and EMT came up to our room. The EMT's name was Megan. She asked me what happened? While getting the report from the doctor. The nurse just gave me some pain meds for the long ride home. They both loaded me up with my coloring books and Pepsi. We was on our way to the ambulance.
Megan took my vitals, and answered all my questions about the ambulance. I'm quiet the talker. I was coloring and just talking my little heart out. She even gave me purple gloves cause purple is my favorite color. We was on the road and I didn't even notice. Megan was sitting right behind me reading my report checking my vitals again.
As we got closer to home the ambulance driver crashed into cliff. I was out but Megan told me there wasn't any noise from the front of the ambulance before the crash, but she was sitting in what's called the jump seat. It's at the top of where the stretcher is locked in. She had her hand propped up her head, and because of that position it saved her life. If Megan was sitting a different way her head would have got took off.
She got knocked out but when she came too she was looking at trees and the sky. The ambulance was destroyed as you can tell in the picture. She had all kinds of equipment on her. When she looked up front the driver was gone. She seen my mother and she knew that it was to late for her. At this moment I became her child. I was still unconscious which was a good thing. I didn't want to see my mother's death. The driver then came around to the side and told Megan everyone was dead. She asked how many cars was involved and he said "just us". Megan Asked him what happened his reply "I fell asleep". She was so mad at him, because of him a nine year old lost her mother forever.
Megan tried to move her legs but couldn't. The weird thing was she wasn't in any pain. She knew she had to keep me still and from looking up front to my mom. The medics finally got to us, and she was a boss. Telling them what to do and how to do it. They wanted to take her out first, but she refused! Megan made them get me out first. She broke her left leg and her right knee was torn apart.
I don't remember this day but Megan will never forget. I do remember I broke my femur again, broke a couple ribs, fractured my skull, and I was on life support. Megan saved my life that day! I'm forever grateful for her. She is and always will be my hero! We are always together, never apart.