Must Read Books for Cancer Patients
Looking for an insightful, healthy, and hope-filled way to live life while battling cancer? Must read books for cancer patients, their family, and their friends to read will be sure to meet your expectations.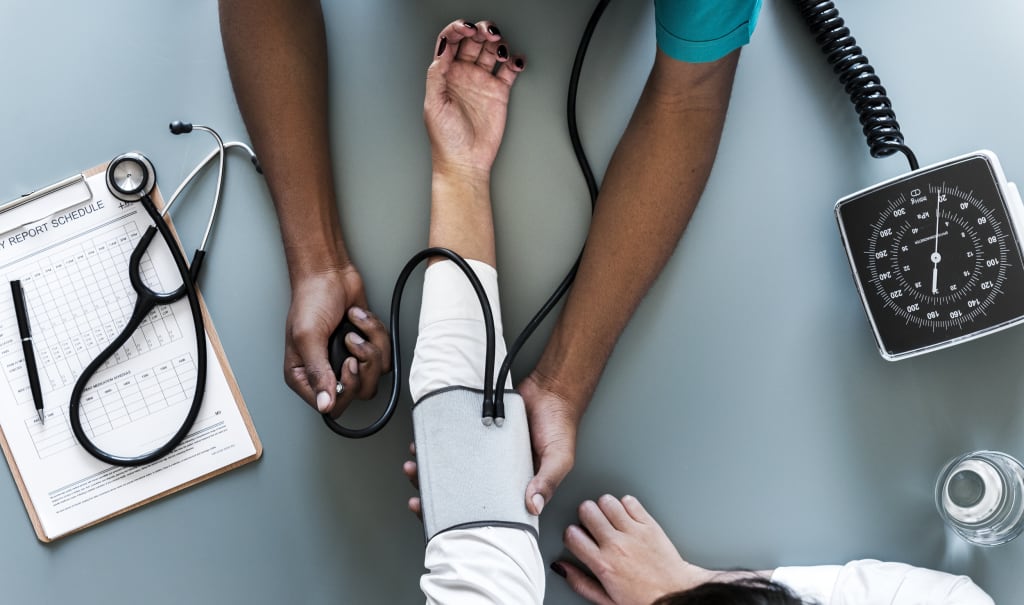 It is estimated that about 1.7 million new cases of cancer were diagnosed in 2018. Discovering that you have cancer is an unexpected and heart-wrenching moment like none other. You may wonder, "What's next?" "What are my options for treatment?" "What's best for me and my specific cancer diagnosis?" "Where can I find hope and how can I live every day to the fullest?"
You might be someone who has been dealing with cancer now for several months or even years. This condition is by no means easy to overcome physically, mentally, emotionally, and spiritually.
Living with cancer and surviving it is no walk in the park. Every one of you going through this challenging condition is amazing! Each of you also have unique and personal life experiences that can only be managed by you and your support network.
If you're looking for hope, comfort, tips to live life to the fullest, sheer joy, or a desire to learn more about cancer and what to expect, books for cancer patients are exactly what you have been searching for!
This hope-filled and inspiring book is perfect for anyone who is nervous, sad, angry, or unsure of what the future may hold. This novel is also for anyone who has come to terms with their diagnosis and is looking to get the most out of life regardless, of their cancer diagnosis and regardless of the stage of cancer.
Overall, Vickie Girard's novel is an easy read that is loaded with inspiration, insight, and realistic advice for all patients and their family and friends.
Phyllis Elshof's book is a compilation of stories, quotes, and Bible verses that contain loads of hope and encouragement for every person on this journey, regardless of their specific diagnosis or stage of cancer. Since this book provides insight from the perspective of various peoples' personal journeys, you are surely guaranteed to have something in common with certain aspects of these stories, and how some of these people felt.
Most importantly, Elshof's compilation reveals the truth that many people miss in life: Cancer has limitations. If you are looking to live a limitless life, What Cancer Cannot Do is the perfect read for you and your close family members.
Cancer may cause physical, mental, and physiological changes to occur, but it cannot alter your impact on society, your personal faith, and morals, nor can it limit your legacy, love, and personal life that you have to offer to the world. As long as you're still alive, there's still a reason to smile, help others, laugh a lot, and spread the love.
We've all heard the saying, "You are what you eat." Well, there's no more crucial time than when you've been diagnosed with cancer to use your nutrition as a weapon during this intense and life-threatening health battle!
The Cancer Fighting Diet covers more than the basics of cancer. It also sheds an immense amount of light on what foods to eat to fight cancer and why certain foods do what they do in our bodies. Reading this book will help you better understand the way your body works and what's best for it when you have been diagnosed with cancer. The use of this deeply insightful nutrition book coupled with healthier and wiser eating habits and your specific method of treatment could lead you into remission or complete recovery! So what are you waiting for?
Are you vegetarian and looking to improve your diet during your cancer battle? Well, actress, photographer, and New York Times bestselling author Kris Carr has come up with this amazing diet book just for you! Crazy Sexy Diet covers all of the essential vegetarian-approved nutritional factors of your diet; such as anti-inflammatory foods, foods that boost the immune system, balancing the body's pH via the use of green drinks, healthy smoothies, whole and raw foods, the best foods to help prevent cancer, and even her own 21-day cleanse with easy to follow recipes!
This book is a must have for vegetarians looking to feel good and live an overall healthier lifestyle. Remember, we are what we eat, so why not eat some tasty, sexy looking and healthy food that will restore your energy, cleanse your body, and cause you to feel great while kicking cancer's butt?
Margaret Lesh's best breast cancer survivor book consists of her personal roller coaster of a journey battling breast cancer, as well as how she survived. Let Me Get This Off My Chest covers basically everything that she, as a woman, could think to cover about her personal story with breast cancer.
One of the best things about this book is that Margaret Lesh does not hold anything back from you lovely ladies! This book contains her venting sessions, her journey, and advice for ladies during their most difficult moments. This an easy read that is honest, humorous, and helpful.
This book is for all the men out there who are either fighting this specific battle or are at high risk for it. Prostate cancer is a scary disease, and as if the bad news wasn't enough, you now have an overwhelming amount of treatment options to choose to go with.
Having lots of options to choose from is great and overwhelming at the same time, which is why Marckini wrote You Can Beat Prostate Cancer! Marckini manages to deeply discuss each option in detail, including the pros and cons of treatments in an easy to understand manner. This book will give you a full understanding of all your options, especially alternative and minimally invasive options. So if your biggest concern was surgery, the answers that you've been longing for are all here!
The health journey of Bollinger's parents sparked a deep passion for his curiosities regarding effective and non-harmful forms of cancer treatment. Bollinger thoroughly discusses the various other forms for treatment and what they consist of.
He also shares how and why the various methods are safer and more effective compared to chemotherapy. The non-harmful techniques discussed in this book have been approved and highly praised by doctors such as Dr. Rashid Buttar and others. So if you're tired of energy-draining treatments that are expensive and cause drastic side effects, this holistic and outside of the box book is for you! You won't regret reading this book or sharing it with a loved one because it will give you tools and treatments for surviving cancer, and change your life for the better.
Crazy Sexy Cancer Tips is a creative read that consists of Carr's personal stories as an actress, photographer, and cancer survivor. Carr offers loads of advice and helpful resources for every woman cancer patient trying to negotiate the cancer maze.
Her advice covers more than just the disease and other health basics. She also walks you through how to change your social circle, love life, appearance, and more. This book is informative, extremely helpful, inspiring, sassy, and creative. If you're a lady in need of guidance and fun, this book is definitely for you!
The Cancer Poetry Project is for poetry lovers who are interested in the experiences and perspectives of other cancer patients and their loved ones. This book consists of poems that are comforting, raw, heart-wrenching, inspiring, and hopeful, all to allow you to work through the feelings you may be feeling after your diagnosis.
Weller came up with this artistic and inspiring adult coloring book for cancer patients who feel the need to relax a little more in life. This battle that you or a loved one is fighting is an exhausting one, both physically and mentally.
It is proven by doctors and research scientists that stress and fatigue only worsen one's condition. Medical professionals always recommend participating in activities such as coloring and exercising to live a relaxed, fun, and balanced life in the face of cancer.
Weller's relaxing coloring book will do just that! It's not just a coloring book, but an inspirational book that has positive quotes and affirmations to help you and your loved ones relax while you're looking for the best in every situation.
Exercising makes us happier and more energetic. It also helps our bodies to stay in good shape, reduces stress, and more. Of the books for cancer patients available for you to read, anyone who desires to safely and effectively keep themselves moving and enjoying life during their fight with cancer should pick this title up. Regardless of the stage or diagnosis, exercise always helps your body and your mood!
Reader insights
Be the first to share your insights about this piece.
Add your insights