Mediterranean diet is ideal to promote a healthy liver
Fatty liver disease is a common medical condition that occurs when excess fat accumulates in and around the liver
Almost 20% of Americans have fatty liver disease, and many may not even know it.
What about Europe? The HEPAHEALTH Project Report, produced by the European Association for the Study of the Liver (EASL), is the second overview commissioned by EASL on the burden of liver disease in Europe. The report encompasses 35 countries in total: the EU region, Iceland, Kazakhstan, Norway, Russia, Serbia, Switzerland, and Uzbekistan.
According to the report, NAFLD and NASH were coded as cause of death most commonly in Hungary, Ireland, Luxembourg and the United Kingdom. Consequently, these countries are currently leading in terms of the obesity epidemic.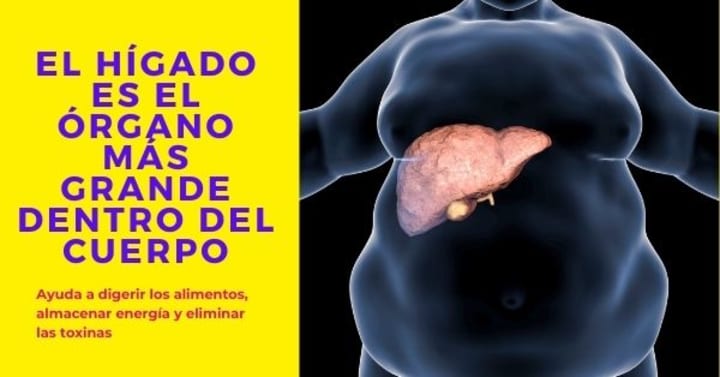 Though obesity, particularly amongst children, is increasing in Italy, rates in Western, Southern, and Eastern European countries were reported to be "generally lower and more stable." The report states that though deaths due to NAFLD/NASH are currently low in these countries if obesity is not curbed death rates could accelerate in future generations. A greater emphasis on obesity policies and a "coordinated strategy at a national level" could prove to be beneficial in impeding an obesity epidemic.
The most common causes of fatty liver disease are alcohol and metabolic disorders, such as obesity and diabetes. The latter is known as nonalcoholic fatty liver disease, which typically develops from eating too much sugar and fat.
The following risk factors are common causes of fatty liver disease:
Being overweight or obese
Diabetes
Metabolic syndromes (high blood pressure, high cholesterol, insulin resistance)
Some people develop fatty liver disease without any risk factors. There's no genetic predisposition to fatty liver disease, but some people are predisposed to the above conditions, which can then lead to the condition.
Many people with fatty liver disease have no symptoms, so when your doctor runs routine blood work and results indicate high liver enzymes, that may be a clue. Elevated liver enzymes are a sign that your liver is stressed.
Mediterranean diet is the healthiest, it is an ideal diet to promote healthy liver and heart.
Here are the guiding principles for following the Mediterranean diet:
Prioritize Fresh Fruits and Vegetables
Eat an Abundance of Whole Grains
Lots of Herbs
Small Portions of Fish, Chicken, Eggs, and Low-Fat Diary
Limit Red Meat, Processed Meats, Refined Sugars, and Processed Foods
A Green Mediterranean diet is ideal to promote a healthy liver.
A green Mediterranean diet reduces intrahepatic fat more than other healthy diets and cuts non-alcoholic fatty liver disease (NAFLD) in half, according to a long-term clinical intervention trial led by Ben-Gurion University of the Negev researchers and a team of international colleagues.
"Our research team and other groups over the past 20 years have proven through rigorous randomized long-term trials that the Mediterranean diet is the healthiest," said lead researcher Prof. Iris Shai, an epidemiologist in the BGU School of Public Health.
We have refined that diet and discovered elements that can make dramatic changes to hepatic fat and other key health factors," she said.
NAFLD affects 25% to 30% of people in the U.S. and Europe. While some fat is normal in the liver, excessive fat, 5% or higher, leads to insulin resistance, type 2 diabetes, cardiovascular risk, as well as decreased gut microbiome diversity, and microbial imbalance.
No drug is currently available to treat fatty liver, and the only intervention is weight loss and curtailing of alcohol consumption.
Source: https://www.ynetnews.com/health_science/article/SJCaqNNJu
How to Reduce Blood Sugar & Remove Fat From Liver
A juice made from sweet potato and lemon can also help people with high blood sugar levels and /or fatty liver.
The human body is designed to get rid of toxins naturally. However, due to poor eating habits, and the use of toxic substances, such as tobacco or alcohol, and other things, we may feel tired, indigestion, and even mental fatigue.
Healthy liver symptoms and signs like:
Headache,
Muscle aches
Joint pain
Sleep problems
Digestive problems, such as bloating, constipation, smelly stools, diarrhea, gas, and heartburn.
Sinusitis and congestion.
Hormonal problems
Extreme fatigue
Depression
Confusion and difficulty concentrating
Unexplained weight gain or resistance to weight loss
Skin problems, such as rashes, eczema, psoriasis, or acne
High or low blood pressure and blood sugar levels
Fat Liver
Many symptoms, so it is imperative to help our bodies eliminate toxins.
Juice made from sweet potato and lemon. When taken frequently, it strengthens the body and helps your organs to function more efficiently.
But do you know why it works? Sweet potatoes are low-glycemic index carbohydrates, which slowly release sugar into the bloodstream.
Since this sugar is gradually released into the blood, it does not stimulate insulin.
What about the Mediterranean diet for diabetics?
Diabetics can eat sweet potatoes by following the health professionals' directions.
it is rich in antioxidants, which help eliminate the accumulation of toxins in the body.
The juice helps reduce bloating, as soluble fiber combines with fat and sugar once digested.
it also helps reduce cholesterol levels, and prevent cardiovascular disease.
Sweet potato can be considered a natural anti-inflammatory that is essential for good health because it contains Beta-carotene.
Sweet potato and lemon juice for healthy liver
Recipe:
1/2 sweet potato.
1 lemon 10 oz water
Peel the sweet potato and cut it into cubes.
Peel the lemon, remove the seeds, and put it in a blender with the sweet potato.
Add water and mix until smooth.
Make sure everything is mixed, so you don't need to stress.
It is necessary to drink right after that.
Do this twice a day: half an hour before breakfast and a second time whenever Right for you.
Drink it daily for two weeks and check your glucose and lipid levels Liver through medical tests.
diet
About the author
I love marketing , promoting new ideas and new products. I care about healthy life , fitness and dogs.
Reader insights
Be the first to share your insights about this piece.
Add your insights