Masks:
disposable or reusable?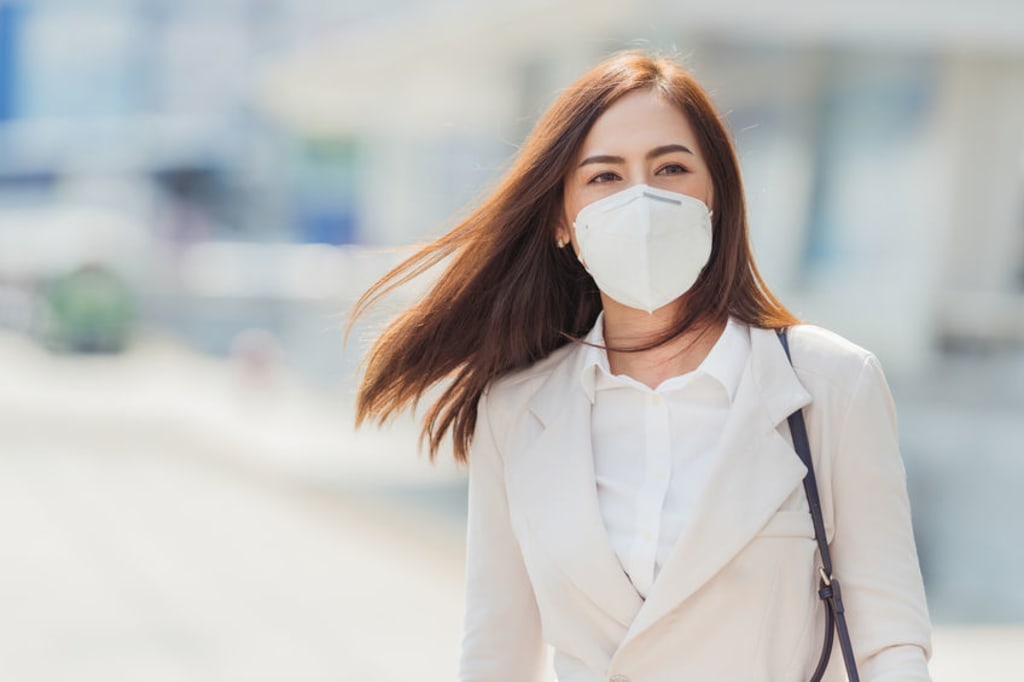 Because of the protective requirements to contain the corona pandemic in Britain, protective masks for mouth and nose are in great demand and are now mandatory in several places like shops and public transport. Mouth and nose protection can be manufactured by the company itself or purchased in many different versions, both disposable and reusable. Although masks that are made from simple fabric remnants themselves reduce the possibility of infection, they cannot reliably prevent it.
Many people are unsure whether or not it makes sense to wear a mask, and if so, what kind of mouth and nose protection they should use. In general, less can be done wrong with disposable clothing for the mouth and nose than with reusable masks, as no one has to worry about correct storage and cleaning.
Protective masks - what are the WHO and CDC recommendations?
There is still a lively discussion on the effectiveness of masks in the fight against the coronavirus pandemic. The World Health Organization (WHO) maintains the position that masks are intended for patients, medical personnel and all those who care for people suspected of being infected with the SARS-CoV-2 coronavirus. The WHO stresses that wearing a mask alone does not provide protection against infection, and can give a false sense of security - it must be combined with other precautions, especially hand hygiene.
Mouth and nose masks with fine dust filter
FFP masks are currently offered on the Internet at very high prices. However, these types of masks are particularly needed in medical institutions, practices and hospitals, as well as by people who are dependent on special protection due to serious pre-existing conditions. The worldwide supply situation regarding fine dust filter masks is tense, which is why these masks should be reserved for those who really need them.
In addition, the quality of some of these masks offered on the Internet is very poor and the promised filtering performance is not fulfilled.
Viruses cannot be stopped by simple fabric masks
Viruses cannot be completely stopped by simple fabric masks placed on the nose and mouth, but they do reduce the risk of getting infected in close contact with other people. Corona viruses are transmitted particularly by droplet infections, which are at risk when speaking, sneezing and coughing. The amount of moisture released during these activities can be reduced by the fabric mask.
The main purpose of wearing the mask is to protect other people from the droplets. The oronasal mask also prevents the nose and mouth from being touched involuntarily.
Using reusable masks correctly
If no disposable mask is available, a fabric mask for multiple use can be used. However, it should be noted that the reusable masks also have several layers and should fit the face well.
Care should be taken to ensure that the mask is only touched on the fastening straps with washed hands if possible. In general, washing and disinfecting the hands should never be neglected despite the mask.
If the reusable mask is not needed, it should be stored hanging so that it can dry sufficiently and quickly without touching anything. A hook on the wall is very suitable for this purpose. The mask should not be stored in a container, as drying cannot take place optimally in this case. The mask should only be used by one person and not by different wearers.
Under no circumstances should the filter or the inner surface of the mask be touched. If the inner surface does become soiled, the reusable masks can be washed in the washing machine at a temperature of at least 60 degrees. The reuse of masks that are designed for single use only should be avoided at all costs.
More info here: Einwegbekleidung
Reader insights
Be the first to share your insights about this piece.
Add your insights