Maintaining a Healthy Lifestyle When You're Always on the Go
My simple tips and tricks for how I stay healthy, even when I'm busy.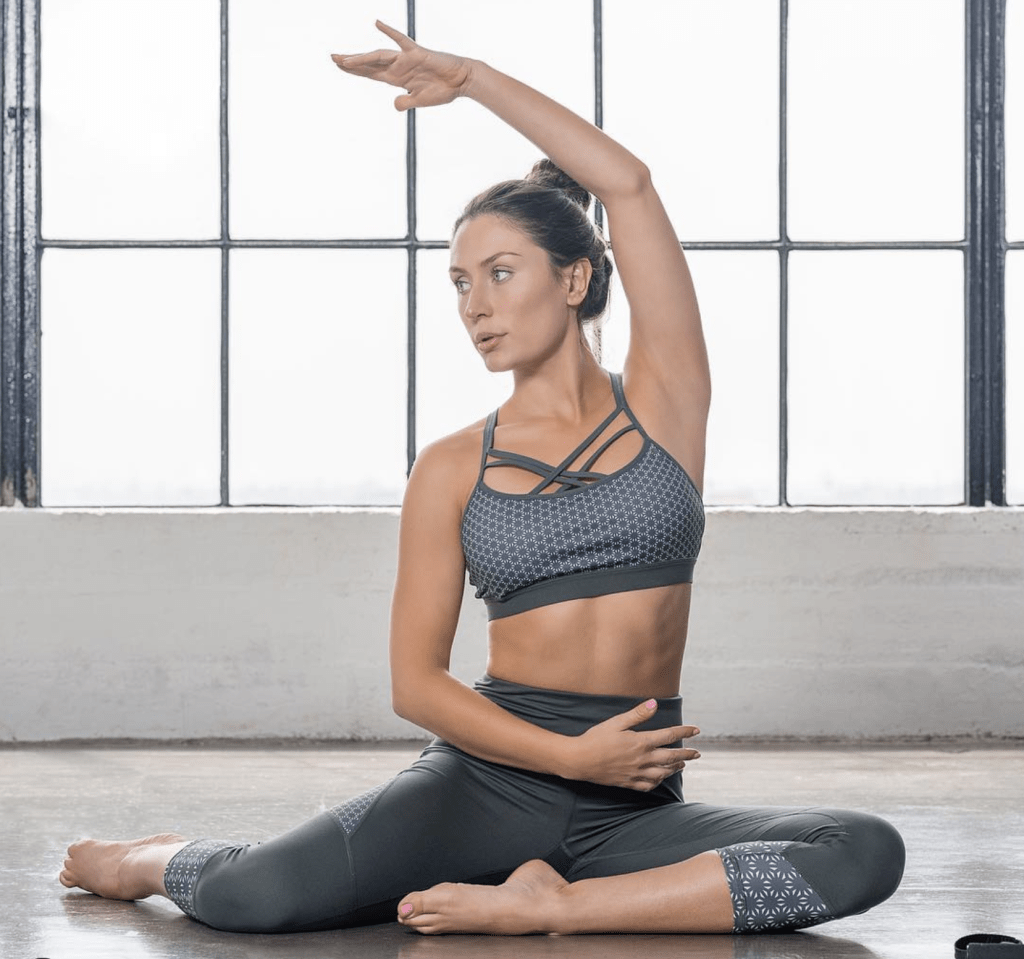 Summer is here and the thing that I look forward to the most during summer is taking a much needed vacation. While I love taking time off to rest, unplug and recharge, I know that this means putting in a little extra work in the weeks before a vacation so that I can truly enjoy my time off.
This week, my goal is pretty simple: eat extra healthy so that I have the energy and focus to get everything done on time and so that I can feel (and look) great when I go on vacation! A key component for me is having my meals planned out. This helps me stay on track and not make a bad decision last minute because I was hungry. If I already have a plan in my head of what I'm going to eat, I can sort of go on auto-pilot and focus my energy elsewhere. What's really great is if I can have healthy food delivered to me that's already pre-portioned and with minimal cook time… Wouldn't that be a dream?
I'm counting on Daily Harvest's recipes to keep me pushing through an extra busy week! What I love about these is that they get delivered right to your door, packed on dry ice. This was a huge relief, because when I got the notification that it was delivered at 2 PM, but I knew I wouldn't be home until after 7, I started to worry about whether it would spoil… Spoiler: It didn't!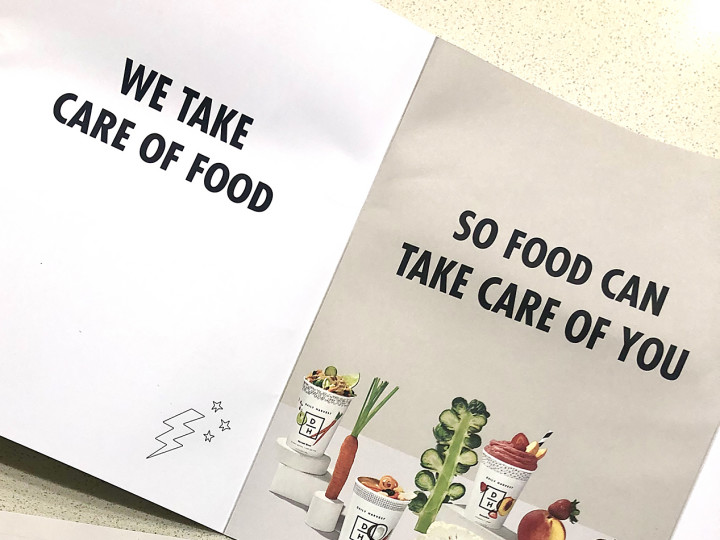 The plan comes conveniently in cups already pre-portioned and filled with healthy, nutritionist-created recipes. They're packed with fruits and veggies, but I love that they're easy to tailor to your own needs, too. If I want to make a smoothie with almond milk one morning, or add a grilled chicken breast to my Harvest Bowl for dinner one night when I need a little extra boost, I'm totally able to do so. I love that with this plan I can take the guesswork out of trying to plan out my nutrition and instead just grab the cup, prepare it, and get on with my day, knowing that I'll be satisfied and nourished.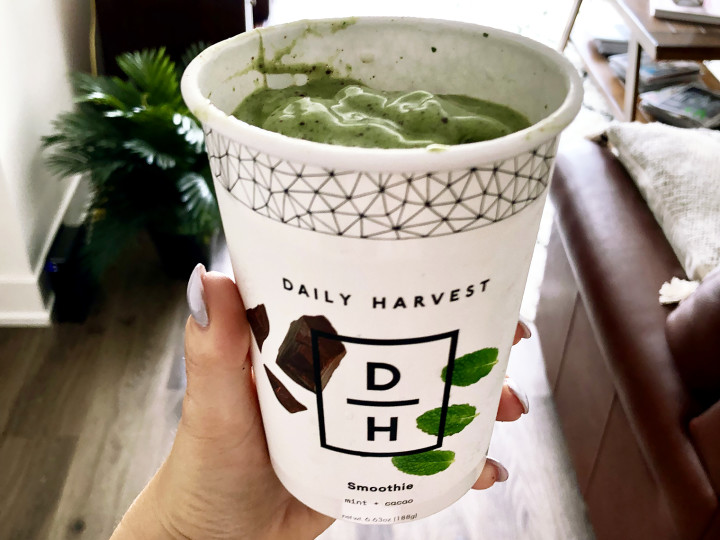 For breakfast, I love having a smoothie. I'm not a huge eater in the morning and I'm usually in a hurry to get out the door as quickly as possible, so smoothies have been my go-to recently. My first smoothie from Daily Harvest was the Mint + Cacao smoothie… and wow. Ice cream is definitely a guilty pleasure of mine, and this tasted just like a scoop of mint chip (minus the guilt). All I did was fill the cup with almond milk, pour everything in my blender, and then pour it back into my Daily Harvest cup which comes with a lid and a perfect little slot for a straw! In under 5 minutes, I had a healthy, delicious and satisfying thick smoothie to drink on my way to work. Yum.
There's nothing that motivates me more than having something to look forward to! It really keeps me in the right mindset. I'm going to Maui next week and I am SO excited. As I'm drinking my Mint + Cacao smoothie on my way to work, I'm imagining myself on the beach in Maui, feeling and looking my best! In the meantime, I'm off to a busy work day.
When I have a busy or stressful day, it can get really tempting to graze on sugary or salty snacks. Sometimes, after an especially busy day, it can even feel like I "earned" having some junk food! I try to avoid rewarding myself with junk food, because ultimately, it's really not a reward. It's a quick fix stress release that actually makes us feel worse in the end. Instead, I try to focus on bringing myself back to that mindset of looking forward to something special or imagining myself in a place where I feel and look my best. Starting my day with whole, nutritious foods that keep me going for long hours is also key here because it really sets the tone for my day.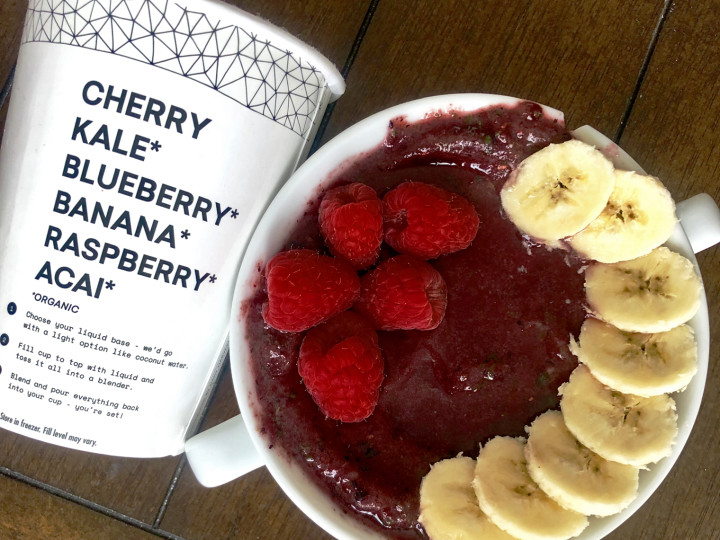 Something that I've noticed recently is that when I'm dehydrated, I feel a lot more anxious! I'm not sure if this has any scientific evidence behind it, but for me, when I'm dehydrated I just don't feel my best. I always have water with me and try my best to drink as much water as I can. It's too easy to give into cravings when you're already stressed out or overwhelmed, so set yourself up for success and try to figure out what you can do for yourself to eliminate any unnecessary stress.
After my long day, I was excited to come home and unwind. For dinner, I made the Carrot + Coconut soup from Daily Harvest. I love a good soup at the end of a long day! Even though it's summer, there's still something so comforting about coming home, taking a shower, putting on comfortable clothes and getting cozy with a bowl of soup—especially this one, which really tastes like coconut curry!
What I love about the Daily Harvest soup is that it isn't packed with sodium like most pre-made soups are. On top of that, the soup is so easy to prepare. I added water to the cup, tossed everything in a pan on the stove, and warmed it up. This soup was so delicious, and not to mention PACKED with nutrients! Carrots, cauliflower, bell pepper, coconut milk and a new ingredient I had never tried before, galangal, which is like a sister plant to ginger. The health benefits of this soup alone would make me want to keep it in my weekly routine, but the taste is what made me wish I had a second of this in my plan this week! Seriously, it tastes just like my favorite chicken curry dish, but minus the excess calories, butter, and guilt!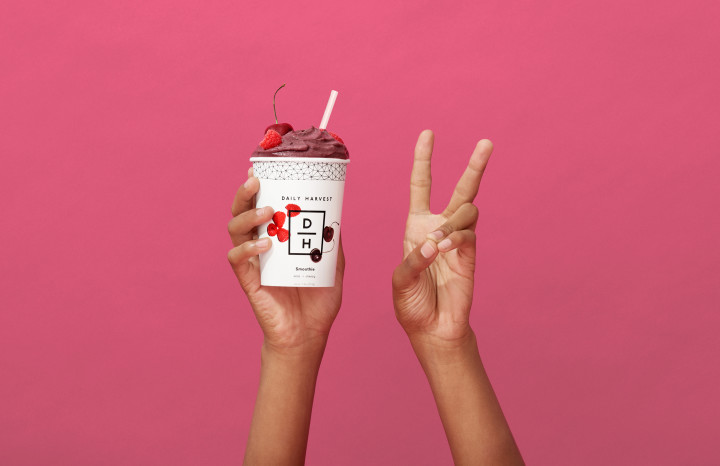 Click here to use my code, LAURAODEGARD, for $25 off your first Daily Harvest box.
After dinner, I like to unwind by reading a book or watching a show. I also *try* to stay off my phone and social media before I go to bed. If I'm really, really exhausted, I will be asleep the second my head hits the pillow! But usually, a half hour of reading or watching a funny show helps me relax and unwind until I fall asleep. I think that having a relaxing night time routine of something that you enjoy and look forward to is another way to help keep yourself motivated throughout the day. It's really easy to get caught up in the "busy" mindset, but setting time aside to do nothing is equally, (if not more) important.
health