Laugh Your Way to Better Health
Up that endorphin and give cortisol the boot with a laugh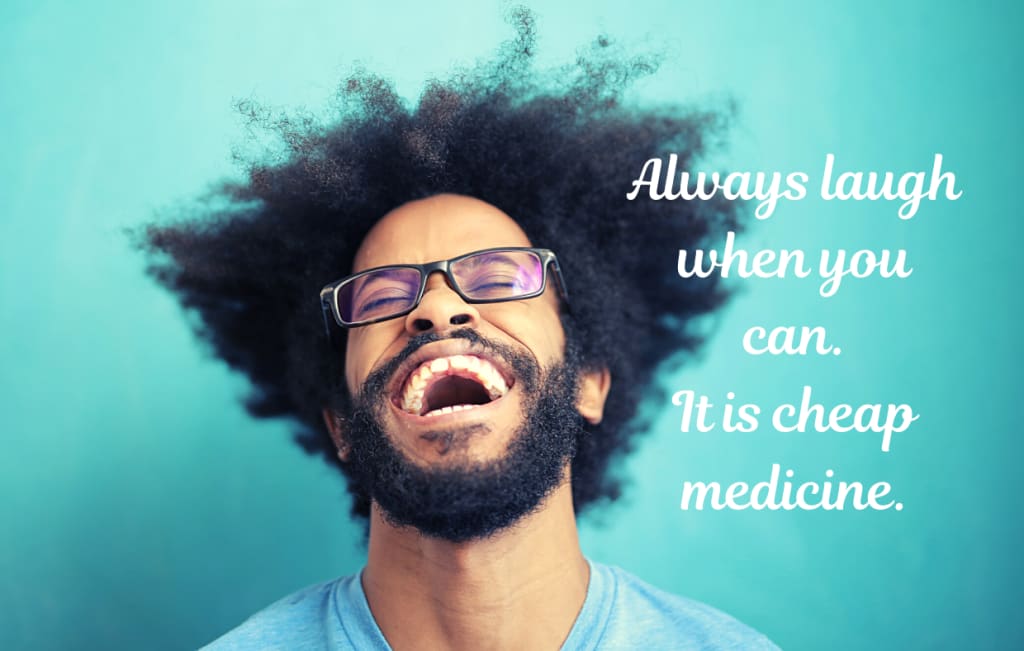 Image created by Author
We have all heard the old adage,' It takes more muscles to frown than to smile.' Or 'Smile, it improves your face value.' Why are we always persuaded to smile? Is it just to appear amiable to the onlooker?
You are likely shaking your head and going "There is more to it than that." And you are so not wrong! But before we deep dive, let me take you on an overseas trip to a land far, far away. Unless, you live in that land of course!
A group of people aged between 50 to 80 plus have gathered at a park in Mumbai, India. It is 6 AM and the city is getting geared for another hectic day. But for this group, stress and a hectic lifestyle are a thing of the past. They have gathered this morning to laugh their way to better health, literally.
They are members of one of India's premier Laughter Clubs and they are here to do some Laughter Yoga.
Before you dismiss this as a fad or a mambo jumbo, hear me out. Gimmicky as it may sound, Laughter Clubs are thriving not just in India but also in Japan, a nation of health-conscious people. They actually do improve health and general wellbeing. To understand this, let us look at what Science has to say about the health benefits of laughter.
The Health Benefits of Laughter
Laughing releases endorphins which is sometimes called the 'happiness hormone,' into our bloodstream. Endorphins make us feel happy and reduces stress levels. This helps in promoting a healthy lifestyle, as one can avoid depression and anxiety disorders due to high cortisol levels in the body. High levels of cortisol have severely harmful effects on our wellbeing including causing high blood pressure and even type 2 diabetes.
According to recent studies, laughter also has several health benefits, such as helping those with asthma and arthritis, improving mental health and boosting the immune system.
Basically, laughing tells our brains that we are happy and all is well with our world. The brain decides to calm down and not send out werewolf attack messages leading to a fight-or-flight response. This promotes an overall sense of wellbeing for our mind, body and soul. Feeling calm and relaxed leads to better sleep by keeping the '3 AM thought demons' away which boosts overall health and wellbeing,
So, it is a chain reaction with a positive outcome and a great example of how holistic health works.
That's all very nice and dandy, but why do we need laughter clubs? Can't we just laugh anyway?
Of course, we can. But do we? Sure some of us are blessed with a happy disposition and have 'laughter on the tap.' But, for the majority, there is not much happening beyond the forced laughter at your boss's lame joke that you have heard the third time that week!
Folks, we have forgotten to laugh heartily and unselfconsciously! Social norms and expectations are not exactly conducive to 'laugher breaks' during the workday. Instead, we get a wellbeing grant to go see our shrink when we have a burnout. Imagine if every workplace has its own Laughter Club?
Wondering how they work? Let me tell you.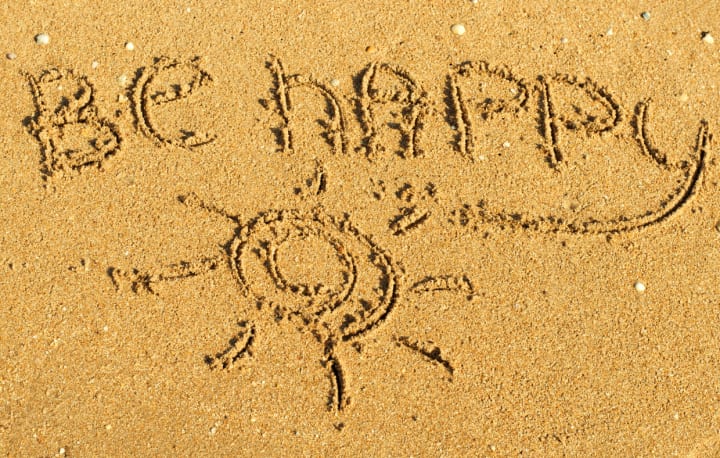 How do the Laughter Clubs in India work?
The founder of Laughter Yoga Dr Madan Kataria started the world's first laughter club in Mumbai, India, way back in 1995. Since then, the popularity of these clubs has not only spread throughout India but to countries like Thailand, Russia, Japan, China and many more across the world.
The primary focus of the laughter clubs is to laugh and have fun, which means that people do not take themselves too seriously or feel insecure while laughing out loud in public. Jokes and funny stories may form a major part of the meetings and some creative activities are also included to encourage more participation from the audience.
Members of these clubs attend regular meetings where they practice deep breathing exercises along with doing deep belly laughing for 15 minutes.
Here are some laughter routines that Dr. Kataria designed for his very first Laughter Club in 1995. These still hold good.
hearty laugh
silent laugh with mouth wide open
jumping laugh with mouth closed
medium laugh
cocktail laugh
arm swinging laugh, and
one meter laugh.
Each "laughter" lasts for about 30–45 seconds. Between "laughters" members practice deep breathing, and neck, shoulder, and stretching exercises. The different laughter exercises, deep breathing, and stretching are similar to many yogic asanas.
Source: Association for Applied and Therapeutic Humour
The Indian Laughter Clubs meet every weekend, where a group of people gather together to laugh for 15 minutes. Some clubs also conduct programs for children where they are encouraged to laugh with their eyes, smile with their hands and clap with their heels, as their parents watch.
Some of the Laughter Clubs in India also offers stress management programs to corporates and schools, where members are trained in laughter exercises to be practised by the employees under the supervision of their managers or teachers. This is aimed at keeping them relaxed and stress-free throughout the day.
Laughter Clubs in other parts of the world
The world is not in a good state right now with the pandemic and the threat of global warming looming over us. Ratings of national happiness are much lower than they were 10 years ago, with many countries having seen major drops.
But the last few decades have proved that all hope is not lost. Japan, China and Russia have taken different approaches to improving their collective happiness, and each of these approaches has had its own success.
In Russia apparently it was not possible to hold group events in public. But, the popularity of the Laughter Yoga persuaded the Soviet Government to allow the first outdoor Laughter Club in 2013 which proved to be hugely successful. Russia has not looked back since.
Japan's approach has been to model their clubs after a Laughter Club in Mumbai. The first one started in 2006 and have since spread all over the country. Everyone who goes to a Japanese laughter club has to take part in at least one session where they just sit and laugh about whatever happens.
The Japanese call this 'Kawarabanashi.' During these sessions there may be jokes told, or just games to play where you jest around with each other.
In Japan, these clubs are becoming a huge thing as Japanese workers look for ways to reduce their stress and depression levels.
Are you sold on the idea of laughing your way to good health yet?
Want to give it a try?
Here is what Dr. Kataria, the founder of the Laughter Club recommends:
The ideal time to start a laughing session is between 6 AM. and 7 AM. Small adjustments can be made in the starting time according to the convenience of the participants.
"The advantage of laughing in the morning is that 20 minutes of laughter in the morning keeps you in good spirits throughout the day. It energizes your body and charges you with happiness."
What if we are not quite ready to laugh our hearts out in public every weekend? Well, all is not lost. It is laughter that you need, no matter where or how.
Here are some other ways to guffaw your way to good health
-Read jokes on a websites or watch silly videos on Youtube
-Listen to humorous podcasts.
-Go to a comedy club.
Laugh, and the world laughs with you.
-Find a way to laugh about your own situations and watch your stress begin to fade away. Even if it feels forced at first, practice laughing. It does your body good.
-Share a laugh. Make it a habit to spend time with friends who make you laugh. And then return the favor by sharing funny stories or jokes with those around you.
And if nothing works, Fake it till you Make it.
Even fake laughter is better than no laughter, I reckon.
Here is a Summary of the Main Takeaways from this story
Laughter releases endorphins, which makes us feel happy and reduces stress levels.
This helps in promoting a healthy lifestyle, as one can avoid depression and anxiety disorders due to high cortisol levels in the body.
Laughter also has several health benefits, such as helping those with asthma and arthritis, improving mental health and boosting the immune system
The Laughter Yoga Clubs started by Dr. Madan Kataria in 1995 have become popular all over the world.
The clubs focus on having fun and not taking life too seriously.
They provide a space for people to come together and laugh openly without feeling insecure or self-conscious.
Laughter clubs have been successful in increasing happiness in other parts of the world like Thailand, Japan and China
Even if you're not quite ready to laugh in public every weekend, there are plenty of ways to get your guffaws in.
Try reading jokes online or watching silly videos on YouTube.
Listen to humorous podcasts, or go see a comedy show.
Laughing with others is a great way to reduce stress levels.
There are many famous quotes on laughter, but here is one from one of the masters of the written word that highlights the moot point for us:
"The human race has only one really effective weapon and that is laughter."

― Mark Twain
About the Creator
A Kiwi-Indian writer.
Born and raised in India, domiciled in NZ.
Writer of Fiction, Poetry, Personal Essays and Blogs.
Educator and Lifelong learner. Aspiring Novelist.
Connect with me at: https://linktr.ee/rheawriter
Reader insights
Be the first to share your insights about this piece.
Add your insights