Justifying My Weight Gain
Growing up, I was always a normal, healthy weight.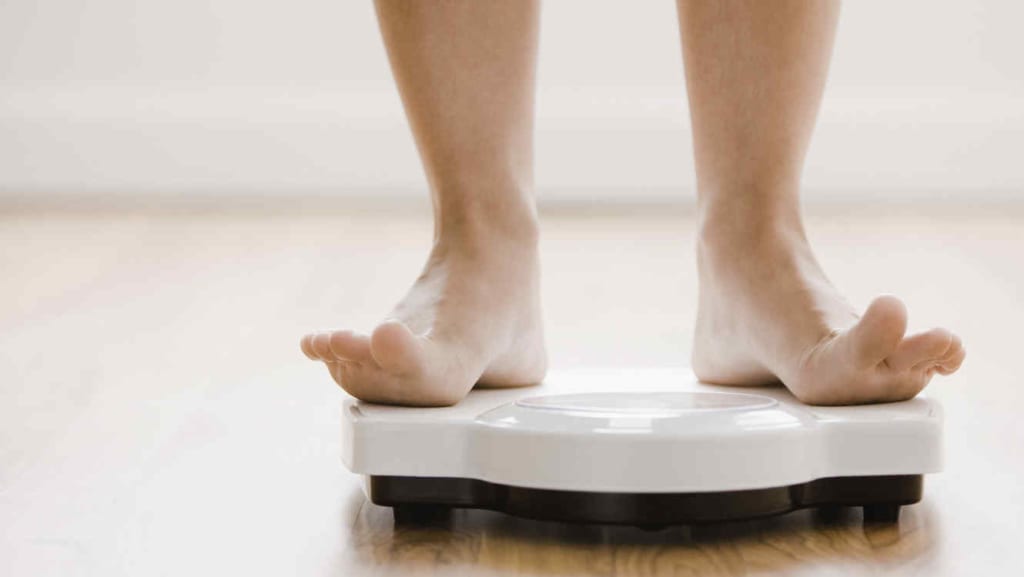 Then, at the age of 18, I was diagnosed with a chronic illness. As time went by and my health gradually got worse, the inability to exercise regularly and the effects of being on multiple different medications caught up to me. Which then ultimately left me bloated and over fifty pounds heavier in less than a year. Though I'm 23 now, I haven't had much luck in getting the body back that I had before I got sick. Today, when I meet people who I may have known back when I was thinner, I feel the need to explain why I've gained so much weight. Anytime I see family members or friends I haven't been around in a while, the drastic change in how I look adds a layer of awkwardness. And most of the time this topic isn't possible to avoid. Whether it's brought up by them, someone else, or I feel the need to bring it up myself, my weight gain is often a subject that I can't seem to get around.
In the past, I've tried to convince myself that I don't care what anyone thinks of me, but that simply just isn't true. I believe we all care what people think to some extent. Whether it's your friends, family, complete strangers or the person interviewing you for a new job. The problem is, at times I let myself care too much. In certain instances I've let the possibility of people thinking negatively of me affect the way I feel about myself. When you live in a society that heavily relies on the approval of others, it's hard not to care about how others view you. This is a big source of why I feel the need to bring up, and ultimately justify, the way I look now.
Being chronically ill isn't easy. When your body starts changing drastically and you can't do anything about it, that just adds to the pain of an already painful situation. When you lose power of one aspect of yourself, that can easily spiral into feeling as though who you are isn't under your control anymore. Though I explain to people why I'm fat all the time, it actually hurts when those close to me take it upon themselves to explain it to others. I love my mother, but in the past she's made it a point to explain my situation to multiple family members, and honestly it's embarrassing. It's not their body so it's not their business. I know my mother means well, but if the only thing they care about is my weight, that's their problem. Feeling as though your body isn't yours anymore is a strange and disparaging thing to experience. You should always feel like you have complete and utter ownership of yourself, so it's sad when that's taken away from you.
No one talks about how truly difficult it is after you gain a significant amount of weight. That's doubly tough when you live with an illness that makes it even more challenging to recover who you were before everything changed. It's hard to express the true sorrow that comes with suddenly not living up to everyone's expectations, especially when you feel as though you had that satisfaction before. Loving yourself is a journey, and I'm still climbing that mountain to fully loving who I am, no matter what I look like. At the end of the day the most important thing should be what you think of yourself. And I'm slowly working my way to making that a priority.