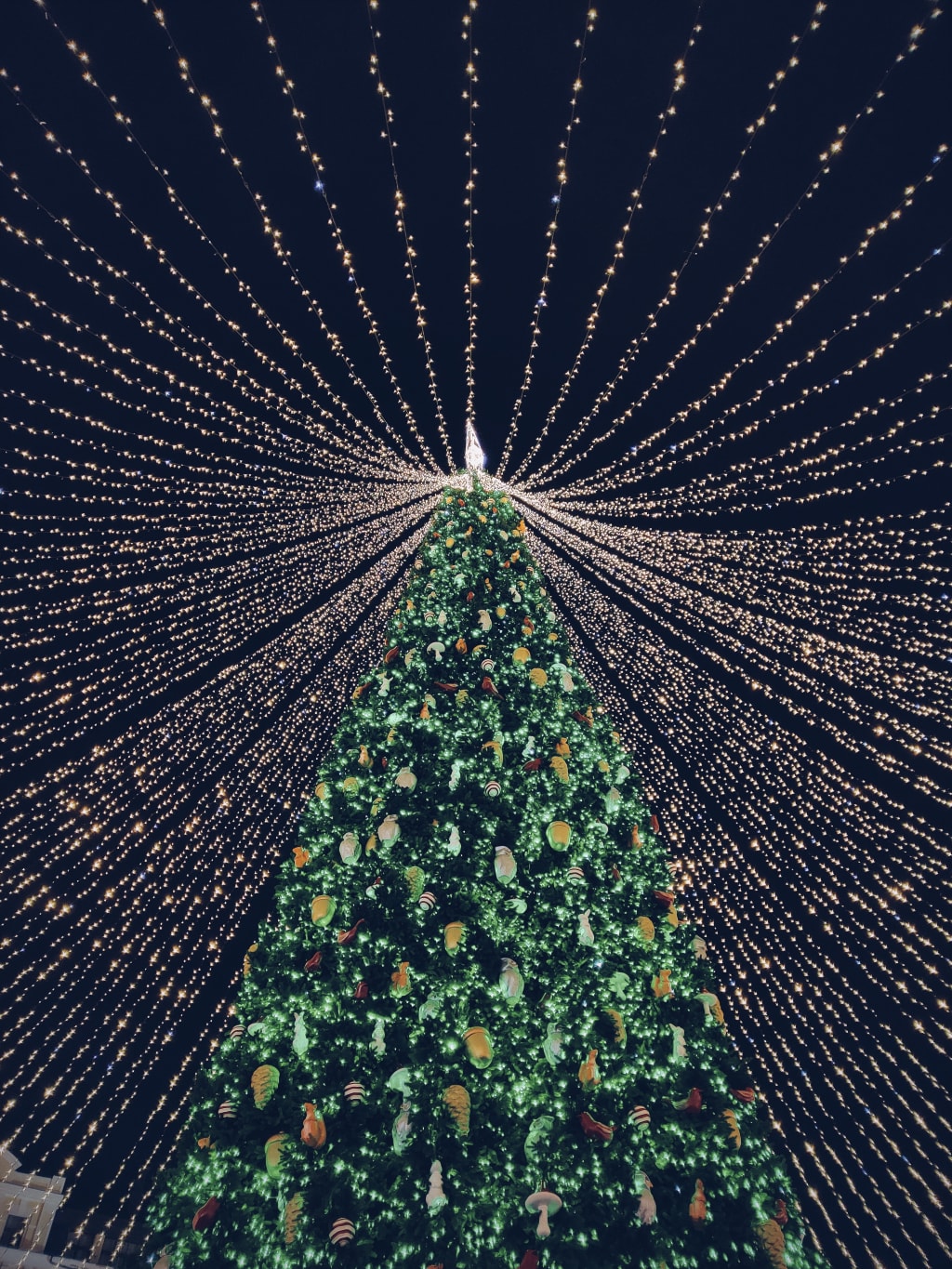 Photo by Max Bovkun on Unsplash
Seriously, who invented holiday parties at work? To be professional at an office party is like restricting children from jumping around at Sky Zone or playing at Chuck E Cheese. At that point you mind as well call it quits. After what I have witnessed, I still have regrets of attending an office party. A nice cup of hot chocolate sprinkled with marshmallows would have done me justice. This would have been the better option after all. In a work setting you still have to keep your composure because if you loosen up too much you might just lose your job or even worst!
But most of my co workers missed that concept and went all out. Something I rarely seen. Especially in some individuals who came off as the innocent/nonchalant type of person during business hours. It was the after hours so I couldn't blame them much. Very few people kept their composure while still enjoying themselves in the process. Once the party had begun, everything started to change. We weren't in Vegas but it sure did feel like the movie 'Hangover'.
This event occurred over a year ago during the Christmas season. It was a snowy, winter-filled day in the state of New Jersey. From the ground to the cars, and the buildings there lay sheets of snow covered everywhere. In a sense you could say it was almost like a winter wonderland.
My boss decided to announce a holiday party as a treat to the office members for their hard work and accomplishments throughout the year. All the employees agreed to be included in the festivities. We were required to wear an ugly sweater, so each person did. I wore a sweater with the movie "Elf" displayed on it but the sweater that stood out to me the most was one of my coworkers "Joe"(we'll use this name for privacy purposes) showing up as a walking Christmas tree. A little bit beyond a sweater I must say but he truly did stand out. All eyes were on him most of the party and not just because of his outfit.
The party was hosted in our meeting room which is almost big enough to be a hall. Many staff members brought in a variety of cultural dishes and spiked alcoholic drinks. There were dumplings, pizza, rice, empanadas, pastas, salads, meats, and sweet treats.
We played charades, name that tune, would you rather, musical chairs, and we exchanged random gifts as a secret Santa. It didn't take long for employees to get drunk and wasted. I found one person laying on the bathroom floor intoxicated. This issue wasn't resolved as quickly as I anticipated but eventually my supervisor came to the rescue. Another person started to speak too personally about their sexual affairs while being married.
Joe was drunk and high. Any time he moved, he nearly fell. At some point during the party, he peed in the corner while I and my two other co-workers pointed it out, my boss didn't seem to care until things got worse but we were already in shock. The reason my boss ended up being so nonchalant about the situation is because she happened to be munching on weed brownies she "accidentally" brought in. (Something we didn't find out about until a week later.) Seemingly though, she was the only one eating them so no one was caught off guard except for her.
It was closer to the end of the party, and we played musical chairs. Joe wanting to be apart of the shenanigans ends up bumping into an employee while drinking through a wine glass. What sounded like shattered glass ended up being Joe's teeth. He ended up cracking not one but two of his precious teeth. Which became visible the moment he grinned.
At that point everyone's reaction was like this: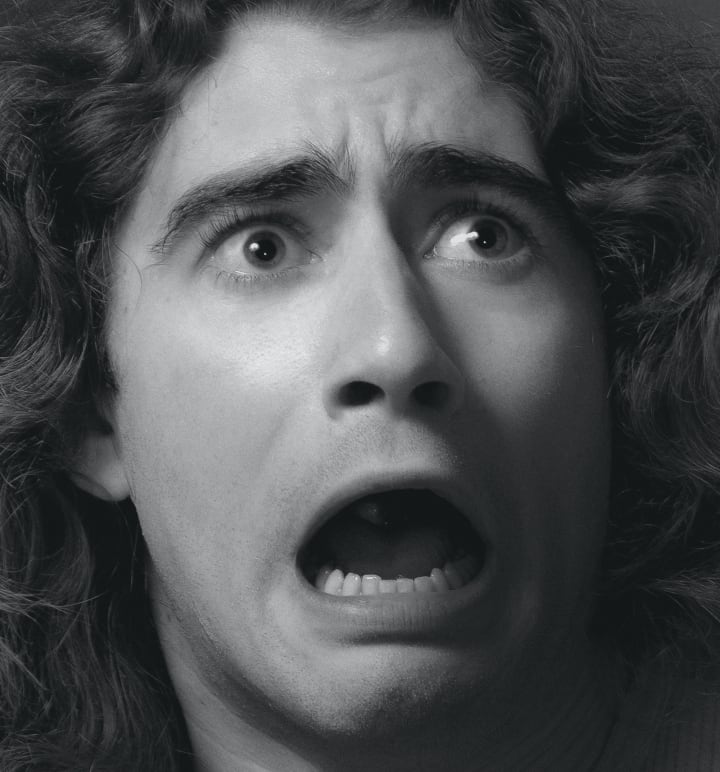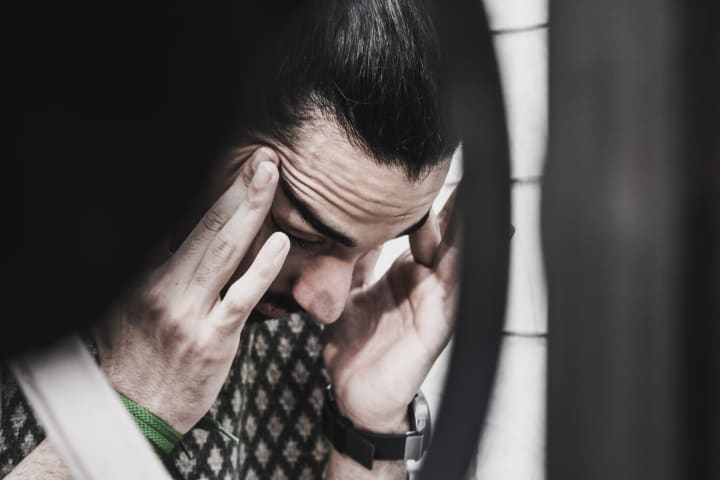 Joe happened to look something like this, simply laughing the whole thing off: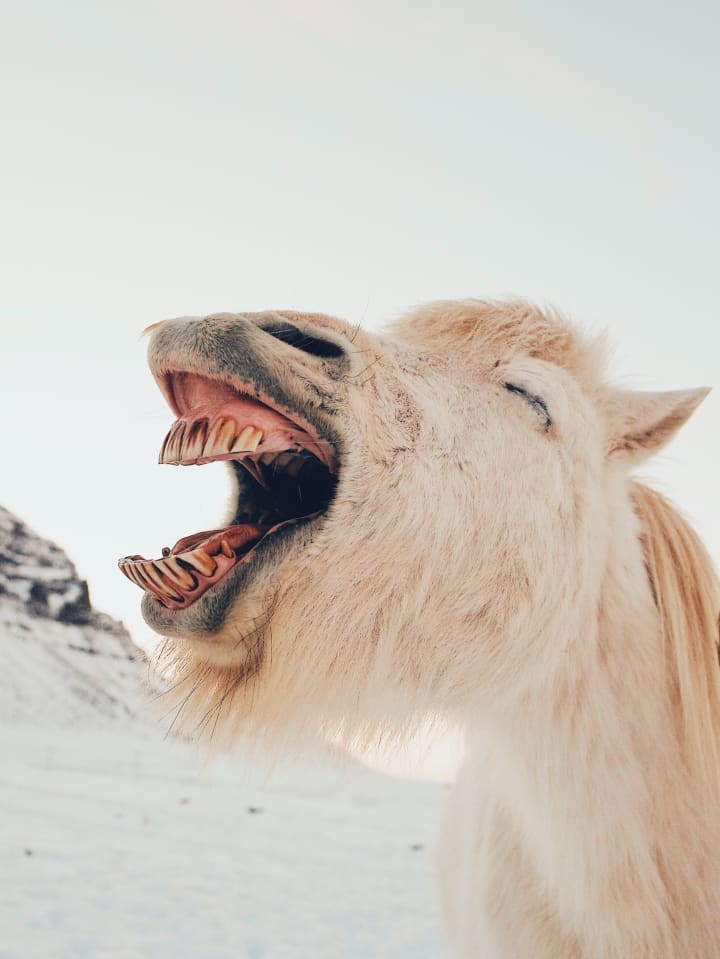 Me shedding a little light to the situation I just added that I've suffered with crooked teeth for years and his teeth was nothing. More so a unique image with an edge to it.
It was officially time to end things as this party had gotten out of hand multiple times. What left me confused was the lack of authority with management. They were continuously brushing everything off as if their jobs weren't on the line. I mean sure..no one was working but things got out of hand badly.
Shortly after the broken teeth incident, everyone was ready to go home. Joe uttered how light-headed/dizzy he felt. He even mentioned that we were all colorful but blurry. Then boom, he pukes out of nowhere all over the floor. Despite the stumbling show of the night, my boss and my co-workers helped clean up Joe in the restroom. Personally, I had enough and did not hesitate to go home after getting him the help he needed. Sadly, my boss ended up cleaning behind his mess. Being kind, she reassured him that everything would be okay and she had things covered.
Everyone got home safely even Joe with the chipped teeth. Any additional person who wasn't capable of driving was offered a ride home. The good thing is everyone looked out for each other but the party was unprofessional and way out of my comfort zone. For some reason, I had these expectations of a lax back, casual, holiday party but apparently, I was wrong.
Luckily I left in enough time. The next morning my two sober co-workers were the ones who took Joe home the night before. Right before leaving they were stopped by the police. Why? Because Joe tried to prank call 911, explaining that he was stranded and all he could see were stars. Thankfully, no one was in trouble but the co-workers had to call my boss and Joe's brother who lives with him as proof to the police officers.
What did I learn from this crazy experience?
1. To never attend a holiday work party ever again.
2. Don't eat everything. For what you eat is not always what it seems.
3. Professionalism only lives in daylight, dawn is peak, and midnight is Lucifer's playground.
Since I'm not a huge party fan, I'll be shooting for binging Christmas movies with my loved ones this year. Classic tradition is always calling my name. The holidays are something I try to take advantage of. Doing so would be cherishable, yet, worthwhile. After trying out a new event the previous year at my job, it will be only attempt. This event was memorable for all the wrong reasons along with being frightening, humorous, reckless, and one big HOT mess.
Where is Joe now?
Alive and well.
Reader insights
Be the first to share your insights about this piece.
Add your insights