Isolation Yoga For Kids
Your perfect solution to quarantine chill out time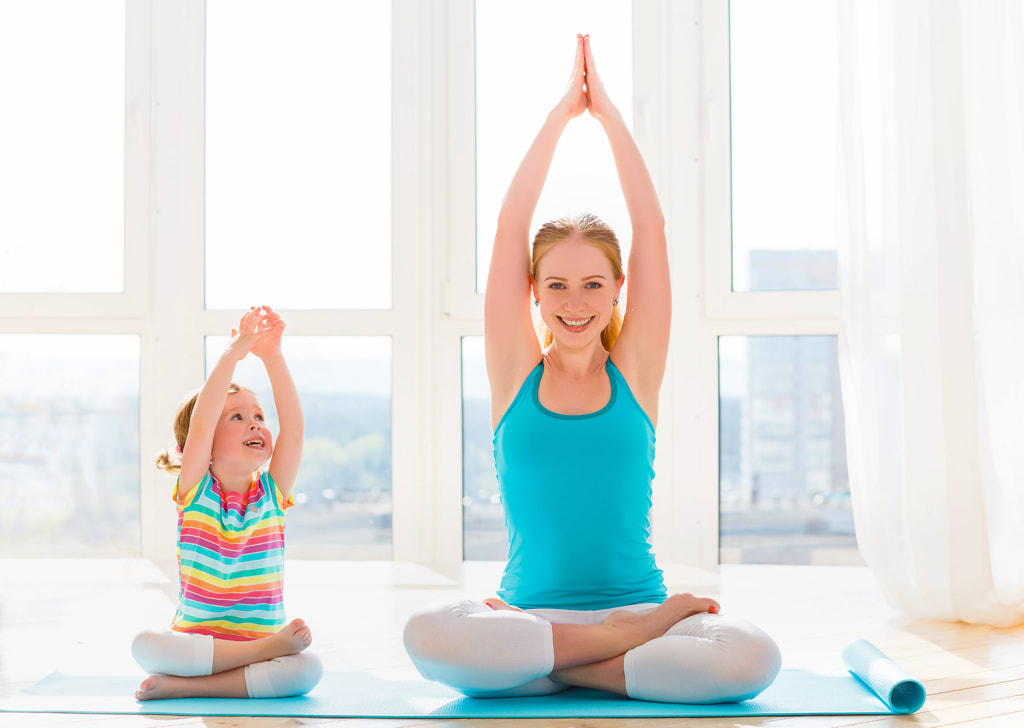 Isolation and quarantine: scary words for scary times. Even scarier is the prospect of absolutely no respite from your children. Now don't get me wrong, I have never loved anything or anyone more than I love my son, but he is EXHAUSTING, and even more so when there is nowhere to take him to let out his limitless energy (seriously where do these kids get their energy, cos he sure as hell doesn't sleep enough to be this active)
Whilst I can play the worlds tiniest violin and say, I'm exhausted and I need a break, I am fully aware of the level of privilege I hold in my household, we have space in our house and garden, I have a very capable partner and we have our health and food on the table everyday. But lets think of our children and how this is truly affecting them, although it is lovely to have their parents home, maybe they are excited at the prospect of not being in school, on the other side of the coin however, they may be scared, they don't understand what Covid 19 is , all they see is scared adults wearing face masks and gloves, being told not to touch anyone. They can't visit friends or grandparents. Farms, soft play, school, music groups, libraries and parks are closed, there are no playgrounds, no shops, no going out for lunch… summer is around the corner and any holidays they may have been looking forward to, are cancelled. On top of their fear, worry and confusion, that we can try our hardest to defer with cartoons, at home crafts, daily walks and whatever we can think of to entertain them, they will be bored and restless at points.
So I want to offer anyone at home with children this little idea. Yoga is such a wonderful way to move the body and calm the mind, I have used it for years to escape my everyday anxiety and stresses, release tension in my body and mind, so it's no wonder that schools are now utilising yoga for children. So you're not a yoga teacher, that's fine, there are plenty of ways to engage your child in yoga that will help calm them down, use their bodies and distract them from whatever is going on.
Cosmic Kids Yoga
The most popular option is probably youtube channel 'Cosmic Kids Yoga' and I honestly wish I'd thought of it myself, yoga for children with a theme to each episode - Star Wars, Frozen, Pokemon… you name it they got it… plus its free. What more could you possibly ask for?
New Horizon - Kids meditation and Sleep Stories
For children that just need a little time out to chill, kids that over tired, stressed out, need to defuse. This App (which also has a youtube channel) had hundreds of peaceful guided meditation videos for children, some have stories and some are simple pictures and music. My son is still a bit too young to enjoy the likes of Cosmic Kids Yoga, but I love popping these videos on when he's particularly tetchy and refusing to sleep.
Yoga With Adriene
Everyone loves Yoga With Adriene, the popular online Yoga teacher, she also offers some classes for older children to take part in over on her website, in sweet digestible 30 minute episodes.
At this point there are hundreds of Yoga teachers offering online classes for free or for a small donation, if you have a favourite teacher in person, check social media and see if they are offering online sessions live. Get in on it for yourself too, cos mama, you need a break.
About the Creator
Born and Bred Londoner, Mother to baby Roman and my two pooches, Plant Eater, Yoga and Aerial Teacher + Learner, Music Maker... was once in Game Of Thrones, was once a Penthouse Pet, used to win awards for getting naked.
Reader insights
Be the first to share your insights about this piece.
Add your insights