Is Online Personal Training Worth It?
With the pandemic taking the world by storm, social distancing and staying indoors has become the new normal.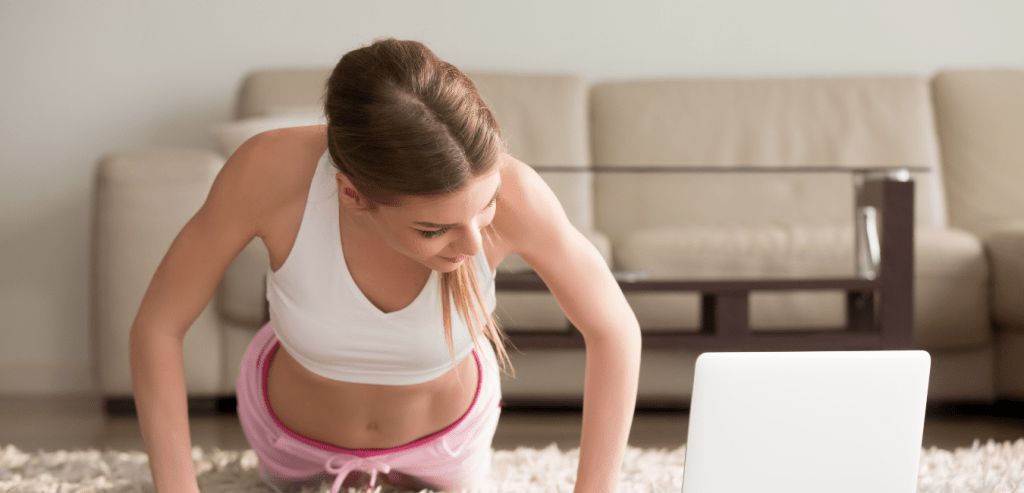 Online Personal Training has its benefits
But with staying indoors comes another concern - the lack of activity. You may no longer have access to your weights, spin classes, equipment, or like many of us, might just lack the motivation to work out.
On the other hand, if you are looking to jump back into routine and follow a structured workout plan, you have probably considered hiring a personal trainer.
At the end of the day, yes, you have videos online and tutorials that you can follow, but it's nothing compared to having a personal trainer for yourself, correcting your form and guiding you along the way remotely.
So, in this article, we will explore the option of whether hiring a personal trainer is really worth the investment or not.
Advantages of remote personal training
#1 Flexibility
One of the key benefits of remote personal training is flexibility. There is no fixed schedule for workouts, and you don't have to surpass traffic or run to catch that 6 PM spin class. You can work out at a time that best suits you. Maybe you're stuck with your kids or at a meeting, remote personal training makes it easy to fit a workout around your busy schedule.
#2 Affordability
Most remote personal trainers are less expensive than offline trainers. This is due in part to reduced overhead rates and the fact that they can reach a wider audience. In fact, many trainers may offer monthly or hourly packages that are much less than the cost that they would charge per hour in person.
#3 Support
A lot of online trainers provide dietary recommendations, online support via messages, emails, and even via video calls. And as these perks are included in your initial cost, the customer experience becomes more wholesome.
Drawbacks of remote personal training:
Like everything, there are certain drawbacks to getting trained over the internet rather than in person.
#1 Motivation
Let's admit that while sessions can be successfully conducted online, there's no guarantee that you will stick with the program till the end. One of the most significant advantages of working with a personal trainer is that even though you might not have the motivation to work out, they will help you do it. That extra incentive to show up at the gym and get through the workout isn't present in remote personal training.
#2 Judging progress
No matter how great the program, the trainer cannot track your progress day in day out. This is because much of the collaboration's effectiveness depends on:
A) How well you follow the workout.
B) How truthful you are with your commitment and performance.
It's easy to make up numbers and lie over email, but that certainly can't be done in person as the PT can see everything for themselves.
Bottom line
Online personal training is here to stay – it's not a result of the pandemic and local lockdowns. Its flexible, affordable and delivers the same results, all in the comfort of your own home.
There has been a lot of research on the impact and benefits of personal training for maximising fitness goals. Remote personal training does work, but it probably isn't for everybody.
Usually, it works better for experienced exercisers who don't need personal face-to-face training and those who won't lose motivation without anyone hovering over them.
However, it definitely is worth trying just to see if remote personal training is for you. So, don't wait and hire a personal trainer to get started on your fitness journey today.