How To Use Essential Oils In Your Everyday Life
My morning routine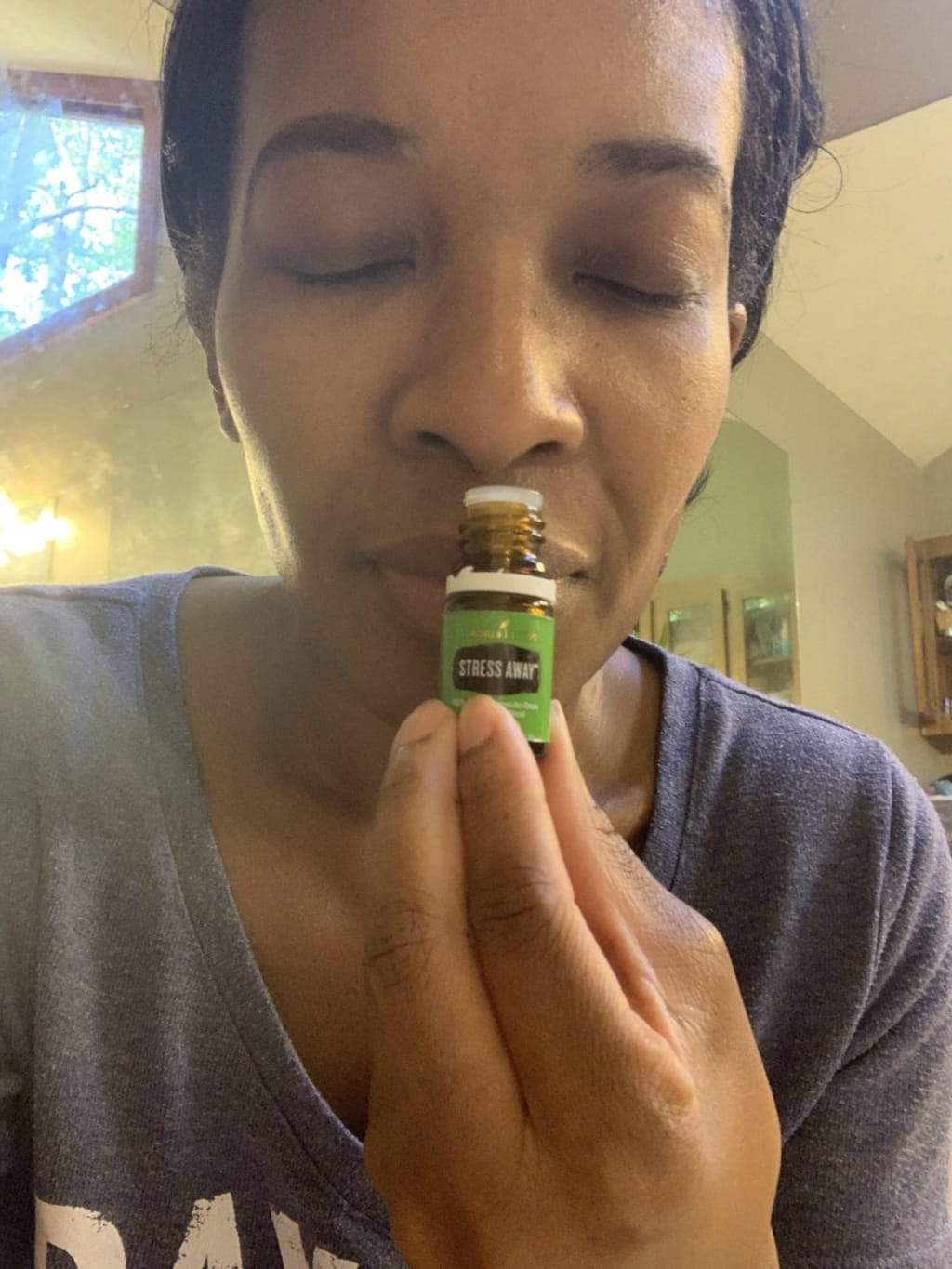 So, I've been on this health and wellness journey for quite so time now. And essential oils have been a key factor to living a cleaner lifestyle.
Organic compounds extracted from plants that have therapeutic properties. These tiny bottles of plant magic can help with everything from promoting skin health to restful sleep. And they smell amazing. I don't know if you can tell but I just love my essential oils! They have truly made a huge impact on our lives. You know how they say, "There is an oil for everything." That is soooo true!! I mean, it really is!🤣
And to prove that, I want to give you a quick overview of how I use essential oils in my everyday life 🌿
Alright, so I start off by getting the diffusers ready with my morning, pick me up Essential Oils. I usually add something citrusy like Lemon or Orange along Peppermint. I add a few drops to the girls' diffuser in their room before I wake them up. It slowly gets them out of their slumber. Now, my youngest usually gets up right away. But it still takes a little coaching to get my oldest up. A girl loves her beauty sleep, like her daddy (No shade, daddy 🤣). But she wakes up in a great mood. How couldn't you when you have the smell of sunshine 🌞 in your room?!
Next, I go to the kitchen to get breakfast ready. But before I get started, I do a little oil pulling. If you're not familiar with oil pulling, we can talk about that later if you want. I found a great recipe for these awesome oil pulling chews. They are made out of coconut oil and Clove essential oil. I keep them in the refrigerated so they won't melt. So I pop one of those in and make breakfast. I give my girls water with either Lemon or Lime essential oil before breakfast. Gotta rev up the digestive system…
After the girls get dressed and hair is combed, they apply their "school is cool" roller bottle. The roller bottle is a blend of essential oils and carrier oil. Like a cool, non toxic perfume 😉. Right now, they have a blend of Lemon, Stress Away and Valor along with coconut oil. And it smells amazing!!! They roll it on themselves, usually on the wrists, neck and behind the ears (They sometimes go little overboard, but I don't mind😂)
So after the kids are off to school, I usually make myself a cup of tea. I just love my teas 😬. Right now, I'm drinking a Roasted Dandelion Spice Tea. So good!! I add a little raw honey with a couple drops of Peppermint essential oil 👍🏾
I add a few drops of oil to my diffuser bracelet. I like to add a new oil everyday day. But I keep Stress Away, Valor, Peppermint and Envision in my rotation. And I use my roller blend for more oily goodness. Trying to set myself up for success, especially before I tackle on work and traffic 😬
Speaking of traffic, I have car diffuser hack. So if you don't have a car diffuser, add a few drops of essential oil to a cotton ball and put it in the air vent. And enjoy a car ride with ease even in Atlanta's crazy traffic!
So this is just an average morning of how I use my oils. And my night time routine is just as sweet😆But as you can see, this girl is serious about her oils. And they have honestly improved our lives. From wellness, mental health, nontoxic cleaning, relaxation, sleep, etc. Essential oils are a definite staple in our lives.
how to
About the author
Hi! I'm Jade. I'm a wife and mother of 2 little girls and 1 bonus son. I love all things plant based. Essential oils are my jam. And I'm having fun learning more about crystals, Ayurveda, yoga, meditation and self healing.
Reader insights
Be the first to share your insights about this piece.
Add your insights