How to Transform Your Bathroom Into a Safe Space
Safety is always first. Here are some ideas on how to make your bathroom safe from injuries.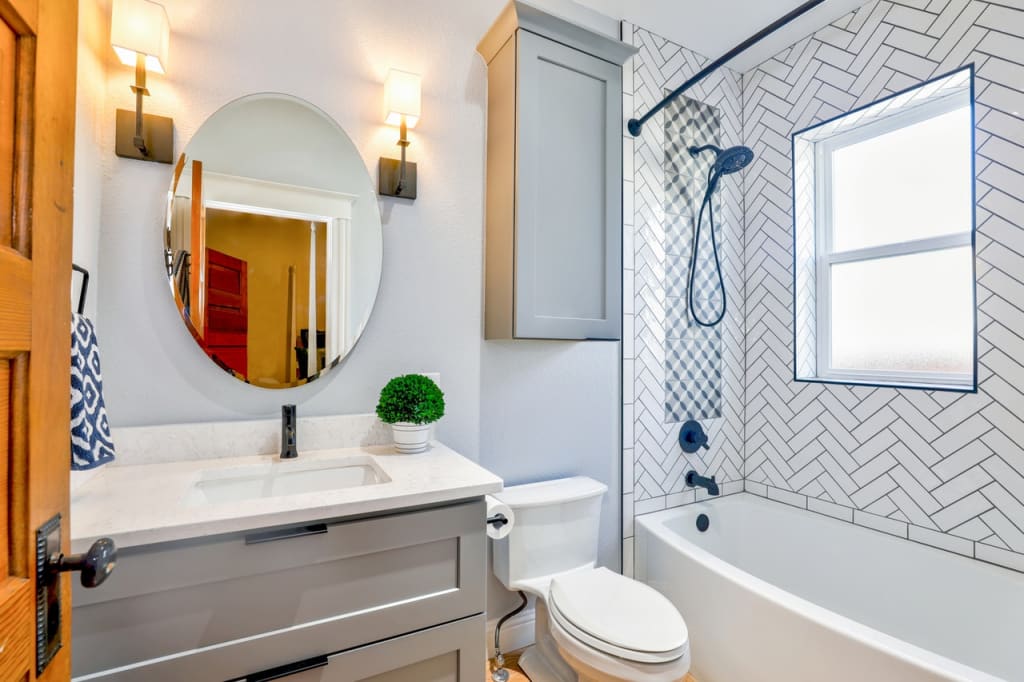 When it comes to the list of considerations that go into purchasing a house, we rarely think about the things we may need decades into the future. Sleek tile, petite toilets, and nice bathtubs may seem like perfect necessities now, but as you get older or move an older individual into your home, these choices may not be so safe. Certain surfaces can be difficult for the elderly and people with disabilities to move onto. Even walk-in showers can be quite slippery. Thankfully, here are a few solutions that can make your bathroom a safe haven for any individual. If you have concerns about potential accidents in your home, the following are a few ideas that can make your bathroom a safe space for all.
Install Grab Bars Near Areas Where Balance and Lifting Are Expected
Many bathtubs and showers have a raised edge and require owners to step into the tub before showering. This may be easy for young, able-bodied individuals, but seniors can have trouble balancing and are more prone to slipping in the process. Falls can occur of folks are not able to locate something to steady themselves with. To make sure they don't fall going in or out, installing grab bars near these areas can be at the top of your checklist. These handles will help everyone who needs to lift themselves in a pinch. If you worry about getting these handles wet after a shower, look for grips that will prevent slipping hands from being a problem. If needed, you can also consider making your bathroom easier to get in and out of by installing a door into the side wall.
Make Sure Seating Is Available Where Needed
Many seniors have problems standing for extended periods of time and the bathroom is not always known for having comfortable seating. When it comes to the toilet, you will want to make sure you purchase a raised toilet seat with arm handles so it can be easier to raise and lower yourself from the seated position. In the shower, seating can be a valuable resource, too. There are plenty of shower seats that will make it easier to sit down and bathe. If rest spots are needed when using the mirror in your bathroom, you can also install seating to make a vanity area. When in doubt, consider the areas that you spend a lot of time standing by today. Then, opt to install seats or rests by those areas to make the space more accessible.
Consider Accessibility and Mobility
Ease-of-use and the ability to move around safely are the two key factors of a senior-friendly bathroom. However, some aspects may be overlooked when you are focusing on some of the larger issues. A few things to look into in particular are mats that grip to prevent slipping, storage that can be reached from a seated position, and lighting that will make it easier for everyone to see during the day and the night.
Some individuals opt to lower their kitchen cabinets to help the elderly reach the items inside. Though this may sound complicated, it is actually a fairly easy process that can be done by your contractor. Bathrooms are one of the main danger areas for the elderly and it is vital to take the necessary steps to secure this space. If you do not know how to go about this, there are plenty of great handicap bathroom contractors you can hire near you to help you get the job done!
When it comes to making your home accessible to the elderly or the handicapable, there are a few areas that need ample consideration. From the bathroom, kitchen, and the ability to move around in the space throughout, some adjustments may need to be made to make living in your home convenient. With a trusted contractor by your side, you can work with your budget, your priorities, and preferences to establish a plan that is sure to help your space feel more like home.