How To Strategically Place Your Crystal In The Home
Crystals that invoke positive energy in specific spaces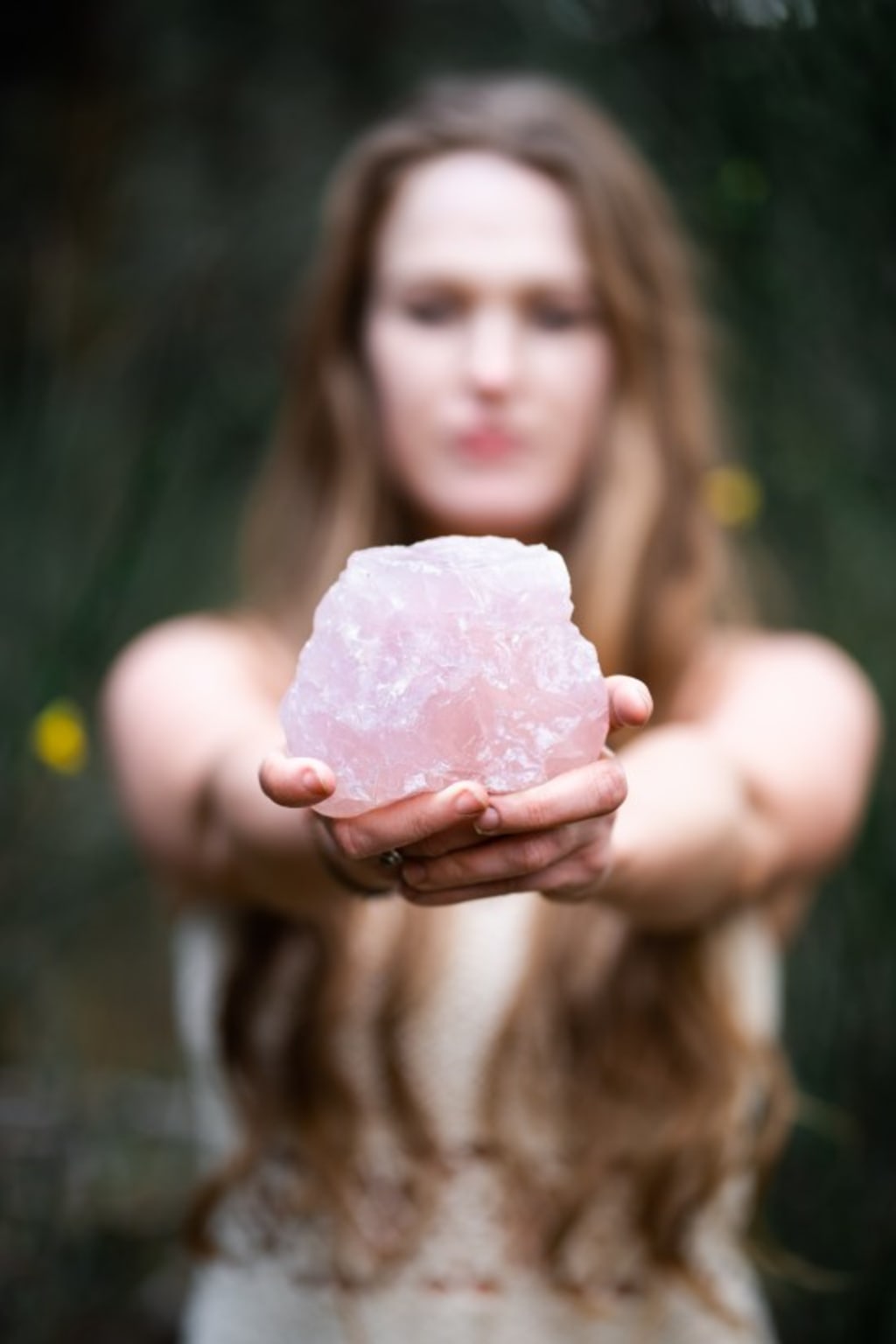 When you first dive into the crystal life, you likely are to buy a bunch of small crystals of all different sorts because of all the excitement!
But after a while, when you've developed an understanding of how crystals and their energies work, you'll find that your citrine really doesn't pair well energetically with your aquamarine.
You'll feel less of a need to buy a bunch of little crystals of all sorts of colors and more of a need to buy larger crystals that compliment another crystal well.
So to start you off, I want to give you some pointers as to which crystals to put in certain spaces of the home that you may be needing more aligned energy within.
The Bedroom –
Rose Quartz, Selenite and Amethyst pair phenomenally together in spaces such as the bedroom.
This is because these stones are subtle and soothing. Rose quartz is a stone for compassion, love within yourself. Amethyst will connect you further with your intuition and can supply you with lucid dreaming.
Selenite, I believe to be great for all spaces, as it is a negative energy diffuser, it charges other crystals within it's environment and can provide a sense of peace and enlightenment.
Other great crystals for the bedroom are Scolecite, a strong promoter of good sleep. Moonstone, a feminine energy stone that can connect you to your feminine energy and promote calm.
Blue crystals such as blue lace agate and aquamarine can be good for the bedroom as well. Depending on the energy you wish to invoke. These crystals promote peace and tranquility as well as good communication.
Your Work Space –
Crystals that you wish to have in your work space depends on the kind of work you do within that space and the energy you wish to give it.
Vanadanite is a great stone for almost all work spaces, as it promotes the energy of productivity, accomplishing goals and is a root chakra balancing stone. The root chakra is all about stability, security and grounding.
Some other great stones for the work space are citrine, which has a strong energy related to creativity.
Smokey quartz is a powerful negative energy diffuser, great if any space may promote feelings of stress.
Living Spaces (Dining Room + Living Room) –
Common living spaces such as the dining room and living room, or wherever you seem to spend most of your time with friends and family, are often overlooked when it comes to placing crystals with purpose.
These places are important. Depending on which energy you'd like to promote, here are some crystal energy suggestions for these spaces.
Blue Chalcedony and Sodalite are both amazing stones for common living spaces where people tend to hang out. These crystals promote open communication, speaking your truth and joy.
Many blue crystals will promote peace and open communication, as it is a throat chakra balancer.
Powerful negative energy diffusers are great for these spaces as well, such as black tourmaline, shungite and black kyanite.
You can also place yellow stones, such as natural citrine and yellow sapphire to promote happiness!
I always recommend placing clear quartz throughout the home as well, as this amplifies the energy of crystals as well as diffusing negative energy throughout.
If you place your crystals within your home with intention, amplifying this energy is powerful.
Try these crystal placements and let me know what you think! 🙂
Dive deeper into crystal knowledge and develop a deeper understanding as to which crystal you need in your life to manifest intentions, based off which chakras you need balanced.
Manifest with the energy of the moon, learn the Laws of the Universe, principles of manifestation, discover your hidden subconscious beliefs and rewrite those stories to manifest effortlessly.
Connect, ground yourself within the Universe and change your energetic being to a higher vibration.
Reader insights
Be the first to share your insights about this piece.
Add your insights