How to Run Away From Decay With 10,000 Steps a Day
Our modern everyday life seems to condemn us to motionlessness, but we can do something about it. With 10,000 steps a day.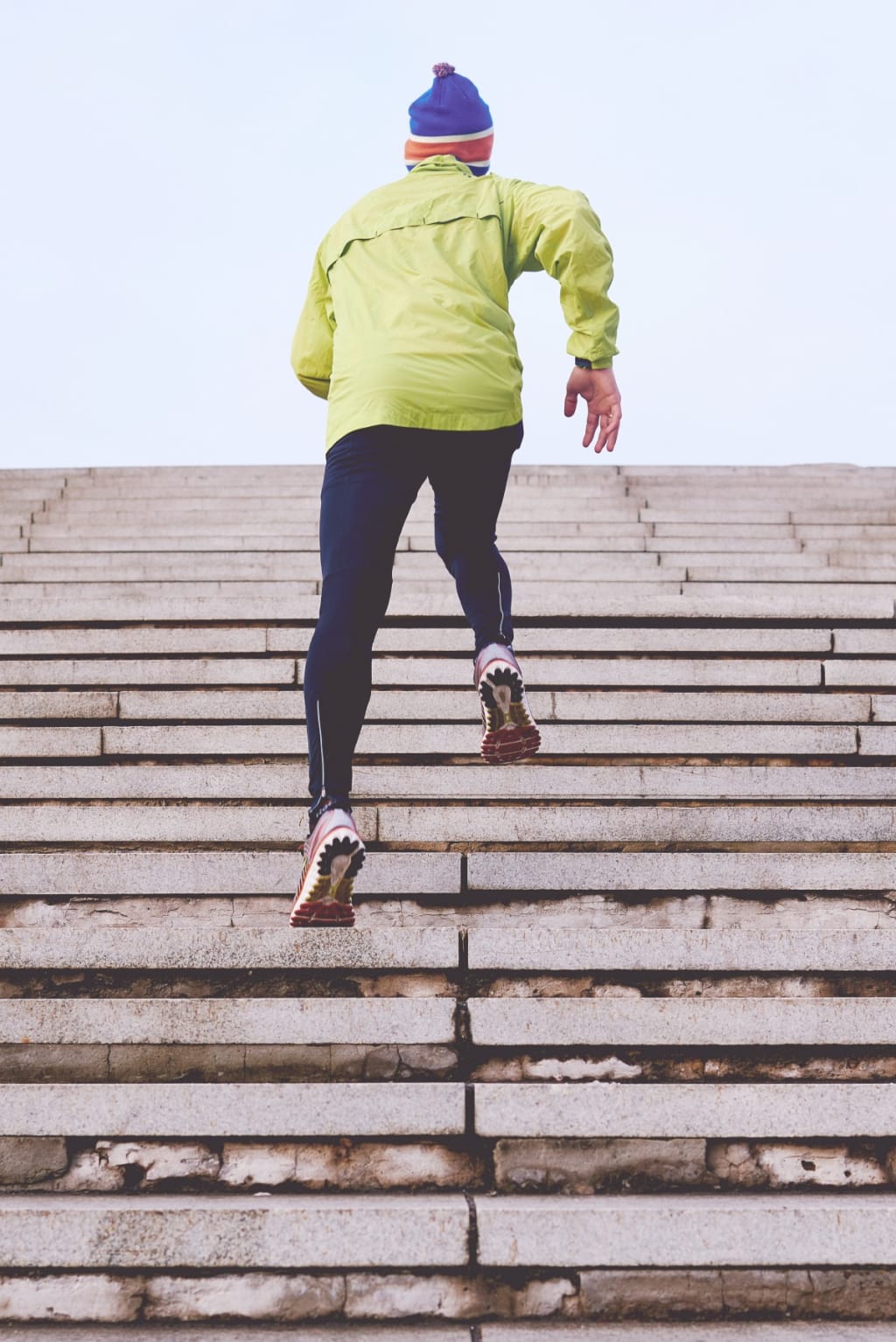 Photo by Clique Images on Unsplash
Why would you try to walk ten thousand steps a day? What's the point and why ten thousand at all? Maybe you think you already do because ten thousand steps don't sound like much of a challenge.
Read why it can also be a rewarding challenge for you and how much we really move in everyday life.
What is the idea, and where does it come from?
First of all, I must admit that, of course, this idea didn't come from me. Which person or organization first had this idea can hardly be found out. The fact is, however, that the concept of promoting health with 10,000 steps a day is trendy today.
Employers distribute pedometers to their employees, health insurance companies offer their members the opportunity to take part in such campaigns, and there are also international competitions.
The basic principle is always the same: groups are formed, each participant is given a pedometer for a specified period (usually several weeks), and at the end, it is evaluated which group has taken the most steps.
The purpose is to make the participants aware of how little they usually move every day. Ideally, following such a self-experiment, one is so motivated that the ten thousand steps become an integral part of everyday life - in the long term.
My experiences with the 10,000-step program - With the pedometer through the day
One day my wife came home from work and showed me the pedometer she had been given by her employer. At first, I didn't understand what that was all about, so she explained it to me.
She said it was an initiative in the field of company-internal health care. She and her colleagues had been divided into groups and, after two weeks, the group which had taken the most steps overall had to be identified.
The idea of competition alone had a fantastic effect on my wife: she used every opportunity to take additional steps for the rest of the day.
She looked at her pedometer again and again and saw with satisfaction how the number of displayed steps grew steadily. Already on her way home, she had chosen the longer route to the train and ignored another escalator.
At the end of the day, she had her steps together and was really proud.
To my great joy, she came home the next day and also had a pedometer with her for me. There were still some left because not all employees wanted to participate.
I was infected immediately. Unfortunately, on this first day I did not manage the given number of steps, because it was already evening and I only had to walk around in the apartment. It was frustrating how few steps you take when you just go from room to room.
But already the next day I was absolutely gripped.
In the office, I carried each sheet individually to the copier, and in the lunch break, I took a long walk (at that time, I still had a regular job).
I consciously took the further ways and slowly got a feeling for which route brought which number of steps with itself.
To know what distance these ten thousand steps corresponded to, I measured my stride length and calculated: I came to a daily necessary walking distance of about seven kilometers.
That's quite a lot if you consider that during half an hour of running at jogging speed you only get about five kilometers together if you're not overly trained. Beginners sometimes need up to forty-five minutes for five kilometers.
So we stayed with it for the next three weeks. My wife and I even developed a healthy competitive spirit with each other. On some days, it happened that we came home with only seven thousand steps or less because the day had not offered any opportunities to walk much.
You can believe me that our cats looked at us as if we had completely lost our minds when we, again and again, crossed the apartment to drive our pedometers upwards.
Conclusion: Did it work for me? The fitness effect of the 10,000-step experiment.
By the time I started the program, my fitness level was close to zero as a runner's knee had made jogging impossible for almost a year. In this respect, I can almost say with certainty that all the effects I could observe over time were actually based on this program.
The effects were not overwhelming, but they were noticeable.
So I noticed that climbing the stairs at the end of these three weeks was much easier for me than before.
I was also more out in the fresh air during lunch breaks, which significantly increased my ability to concentrate on my job. Also, the evening tiredness became less, and we hardly fell asleep exhausted while watching TV on the couch. We didn't even get the chance, because you could still take a few steps.
Last but not least, I don't want to hide the fact that the whole action cost me almost two kilos of body weight, which is also a subtle effect.
From my own experience, I can only recommend everyone to start this attempt, preferably together with their partner, and to be surprised by the results.
how to
Thriller-author from Hamburg, Germany. Sold over 200.000 E-Books. get informed about new articles: http://bit.ly/ReneJunge