How to Not Let Your Lazy Spouse Wreck Your Workout Routine
What to do if your partner hates sports and how to convince them that workouts are a must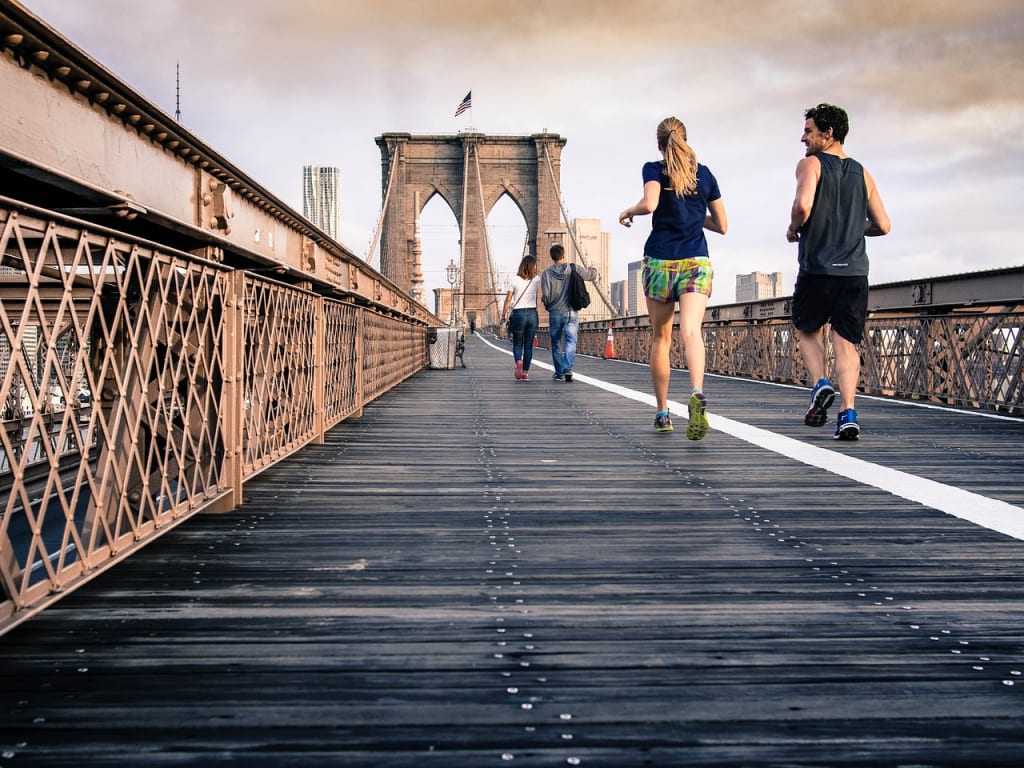 It feels good when you partner with your spouse in everything you do. This includes getting to the gym and burning that fat off. However, a majority of partners are not so keen on exercising and will continuously try to find a reason not to get to the gym with their partners. If you are soft-hearted, dealing with such a person might result in breakups or disagreements within the relationships. This is not what you want for your relationship. However, regardless of what you want, your spouse is still lazy on matters concerning workouts, and in one way or the other, it is affecting your routine. If you are stressed about the issue and you are not sure how to deal with it, this post is here for it. It will advise on practical measures that will help improve your workout routine and maintain a healthy relationship with your spouse.
Make Workouts Interesting
It is common for someone to feel lazy about exercising. Therefore, if your husband or wife is hesitant to get started, it is your responsibility to get them interested in exercising. Allow them to feel the pleasure of becoming fit by bringing exercise to them. Instead of dragging them to the gym now and then, start by introducing them to simple routines at a comfortable pace. Additionally, make them understand the importance of working out and how it will benefit their individual life as well as your marriage.
Motivate Them
Most people who are lazy to get started with workouts only lack the motivation to start. Therefore, instead of whining and hating your spouse because he/she is not ready to hit the gym or run on that home treadmill, show love and encourage them to start. It is never too late to get off the couch and begin exercising. Encourage them that and ensure to provide them with a thousand and one reasons as to why they should exercise with you. Additionally, when they finally decide to jump in the mix, encourage them throughout and appreciate every effort they initiate towards building muscles and cutting body fat.
Motivation and appreciation from partners often spurs the desire to exercise more and the need to improve the number of minutes/hour someone spends at the gym. Therefore, ensure you keep your eyes open, and then you can notice even the smallest progress in your spouse's routine.
Don't Give Up
Whether they train with you or not, remember working out is a lifestyle that you embraced to keep yourself in shape. There is a chance that the reason they were attracted to you is that you have been training and trying to maintain your body shape. Additionally, you have personal goals that you set in place to keep you on track. You did all of this to ensure that you maintain a particular shape or gain muscle to a certain level. Remember, whatever plans you had as your fitness goals, they were all geared towards improving your looks and not your partner's. Therefore, keep your training schedule mainly towards that without thinking much about your spouse and their input.
Your energy, motivation, understanding that sport is a heal-all multivitamin for health, and never-ending spirit is what should attract your spouse to train. Rekindle your enthusiasm, motivate yourself and keep the fire burning from within. Instead of focusing too much on what to do to get them on board, think of how to improve your skills and motivate them to join with the progress they see from you.
Reward Them
Having personal goals is an excellent way to start building considerable goals in a person's life. When you have a lazy spouse who might, in one way or another, affect your training routine, try and bribe them into the mix. Set simple goals and ensure to reward them every time they attain the goal. Start simple and gradually improve your gifts depending on the type of exercise they do. For instance, tell your spouse that you will buy them training gloves if they hit the gym for at least three days a week. If this happens, change that to at least three consecutive days, and then you can buy a pair of shorts or t-shirts. Keep increasing training sessions in a week and giving training specifications for a higher prize.
Additionally, ensure you are consistent in giving gifts as you promise to build their spirit and motivation. On the other hand, make a deal with them that every time they don't train, they lose something to you. In other words, withhold privileges that your partner holds dearly anytime they fail to hit the gym as initially agreed. However, when it comes to withdrawing privileges from your partner, you must ensure to do it with lots of love, and there must be an agreement between the two of you to avoid conflicts arising.
Hold Their Hand
Although your partner might be hesitant to get training, when you stand by their side, it becomes pretty much easy for them to start. Therefore, instead of taking time criticizing and hating your partner's way of operation regarding workouts, hold them close and help them make progress. Training is not easy, especially when someone has no clear goals on what he/she targets to get within a particular period. Therefore, your duty as an exercise expert in the family should be to help your spouse set goals and work towards achieving them progressively.
Whether you are doing workouts to lose weight or you are doing it to keep fit and maintain an exceptional physique, support from your spouse plays a significant role in the way you achieve your goals. Therefore, it is essential to take your time to train your partner on the importance of working out and how it will motivate you when they train with you. However, when they are not as receptive as you expect them to be, don't lose hope or start feeling sorry for yourself. Instead, channel that energy into creative energy from within and ensure you push towards the higher mark.
advice