How To Have Healthy Skin Using Essential Oils
Senior Ladies Listen Up!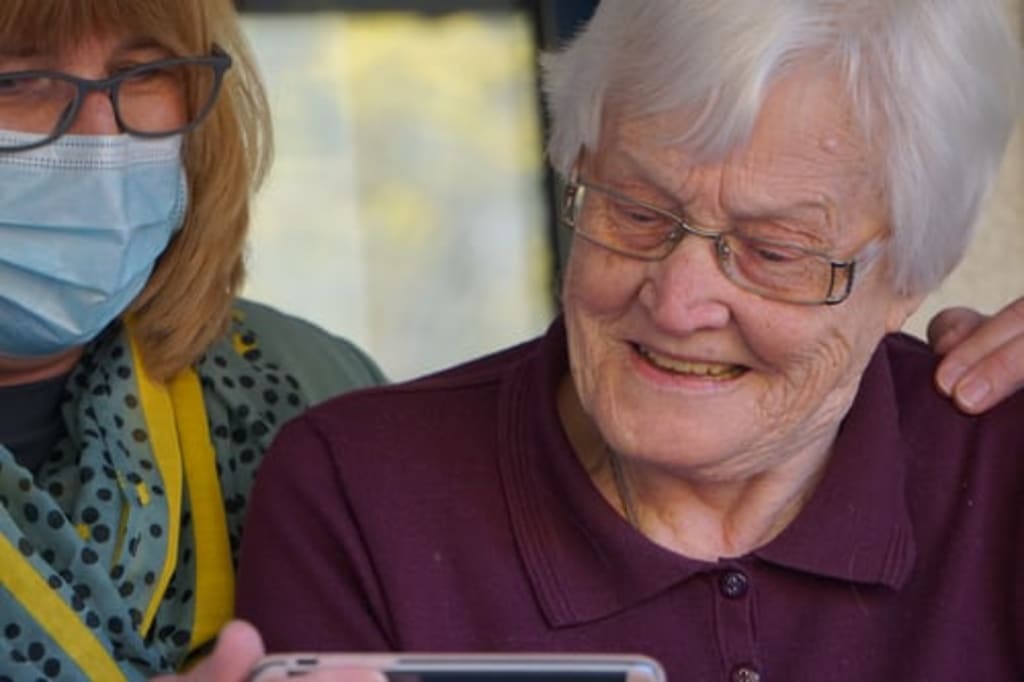 As the body ages, nutrients vital to the body's health disappear. Our skin is the largest organ in the body, and it takes the most abuse over the years. As we age, the skin becomes thin, discolored, and the texture of parchment. The good news is that skin can be toned as well as retain moisture. This makes senior skin look younger. How can we do this?
I write as a free-lancer for several blogging websites. I write a lot of health and wellness pieces. This means I can research anything down to its most common denominator. I use only real sources such as Dr. Axe, Dr. Weil, the CDC, the National Institutes for Health, and the Mayo Clinic, Johns Hopkins Hospital, and Harvard Health. Check with these sources yourself to learn more about our discussion today.
A Little History
The evidence for the positive health benefits of essential oils is legion. Essential oils have been used for health and wellness since long before Biblical times. Ancient cultures used them not only for health and wellness, but included essential oils in their cooking. It's only been in the last 20 or so years that the benefits of essential oils have been studied again. Many companies out there sell them as well as being sold in pharmacies, supermarkets, and big box stores like Walmart.
What Is Essential Oil?
The words "essential oil" simply mean the essence of a plant. It's what gives a plant its color, aroma, and taste. In roses, only certain plants in the genus are used. Most of the roses and their essential oils are produced in Bulgaria and Turkey. If you shop for it on Amazon, you'll likely see oils described as "Otto" or "Bulgarian." This means the oil was produced from plants found in Turkey or Bulgaria.
You'll see the words "therapeutic grade" in the descriptions. This is Grade A which is purely organic and is more expensive than the others. There are also "food grade," or Grade B which means you can safely use them in recipes. Grade C adds a lot of synthetic materials and is used in perfumes and aromatherapy. What senior ladies seeking healthy skin want is therapeutic grade.
So now that you know a little of the history and sources to research essential oils, you might be wondering what they can do for you. Let's discuss rose essential oil and its benefits for senior skin.
A Word About Safety
First and the most important, test the rose essential oil on the inside of the elbow or the wrist. If you have an allergic reaction, call your primary care doctor at once. It's also a good idea to have a bottle of Benadryl on hand.
It's best not to use essential oils directly on the skin no matter what the experts say. The best way to use it is to mix it into your favorite lotion. I use Jergens, because it carries the essential oil into the skin with no irritations or allergic reactions. You can use any carrier oil you wish; coconut oil or extra virgin olive oil is good to use.
Benefits Of Essential Oils
Rose essential oil contains vitamins, minerals, amino acids, and antioxidants. Anti-inflammatory properties in the oil control the stress and inflammation in the skin. It contains emmolient properties for moisturizing the skin. The oil aids in the refinement of the skin's texture as well as helping with psoriasis and dermal irritations. Inhaling the scent when used in aromatherapy helps the skin retain water and limits the stress hormone cortisol.
Want to hear about the emotional benefits of rose essential oil? It has been shown in studies to help depression and anxiety, two things senior women know a lot about.
Ladies, we could use some extra help in our aging journey. For a few dollars (and one bottle has lasted me for four months; I use 30 drops to a quarter cup of lotion) we can have young looking skin, smell nice, and kick depression to the curb. Vive la rose!