How To Get Ready for Your First Mountain Climbing Adventure
Here are a few key steps you'll want to take to make sure you're ready for your big trip.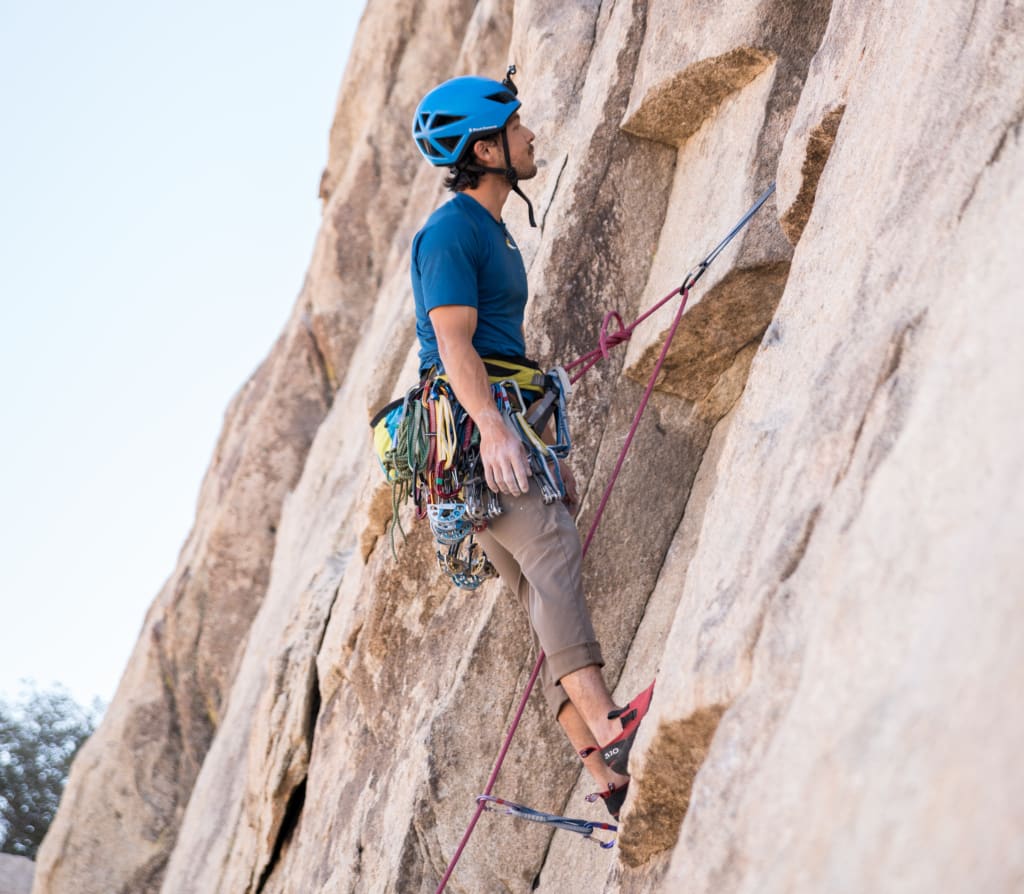 Deciding to climb a mountain is a big commitment both mentally and physically. It's distinctly different from the leisure hikes you're used to going on. The trails will take you through uneven terrain and you'll push yourself to new heights, literally. You need to make sure you're ready for the trip long before you hit the trail for the first time. Here are a few key steps you'll want to take to make sure you're ready for your big trip.
Hit the Gym
Climbing mountains is incredibly physically demanding. You need to make sure your body is in top shape before you set out on the trail. The best thing you can do is fill your gym bag with essentials and hit the gym. Start building functional strength by focusing on the muscles you'll use most on the mountain. If you're not sure where to start, work with a personal trainer and let them guide you through the appropriate workouts. You'll end up making faster progress.
Evaluate Your Gear
Before you hit the trail, take inventory of your mountain climbing equipment. At a minimum, you'll need to have solid and comfortable hiking boots that can help you maintain traction on the mountain. It's also a good idea to invest in trekking poles, a good hiking backpack to hold your essentials and plenty of water bottles or bladders to help you stay hydrated. You might even be able to find lightly-used gear for sale online or through outdoor retailers in your community.
Choose the Right Mountain
The key to enjoying your first mountain climbing trip is to choose the right mountain to climb. Some peaks are much harder to climb than others so be realistic about your skills. If you're completely new to outdoor adventures, choose a mountain that has clearly marked trails and a relatively low difficulty rating. If you're more experienced, consider tackling a harder trail. Remember, there's nothing wrong with taking it easy on your first trip. Once you start to figure out how climbing works and learn what works best for you, you'll be able to tackle harder and higher peaks.
Find a Climbing Buddy
Climbing on your own can be dangerous no matter how easy the peak and its trails seem. Whenever possible, try to find someone to hike with you. If they're more experienced, they can show you what to do to make the ascent easier. If they're a complete novice like you, you can figure things out together. Whatever your skill levels are, having someone to hike with makes the entire experience more pleasant.
Check the Forecast
Before you head out, you should always check the weather for the day. Remember, climbing a mountain during a severe storm is both unsafe and uncomfortable. If the forecast looks bad, reschedule your climb for a better day. You'll end up enjoying your first climb much more thoroughly if you can wait until the forecast is clear. If you absolutely can't reschedule, give yourself more time to climb and be willing to turn back if you're worried about your safety.
Be Prepared for Changing Weather Conditions
Conditions can change by the minute in the mountains. This means you need to make sure you're ready for whatever the weather throws your way. The best thing you can do is dress in layers. Wear a moisture-wicking base layer to help you stay dry throughout the hike. Over that, wear light and loose clothes that allow you to move freely. Pack rain gear and additional warmer layers in your backpack so you'll stay comfortable at all elevations. If you're crossing streams and rivers, consider bringing a spare pair of socks in case your initial pair gets soaked and pack a pair of sandals that you can throw on while your shoes dry out.
Planning a mountain climbing adventure is one of the best ways to take advantage of everything nature has to offer. Keep these tips in mind and you'll be ready to tackle the mountain in no time.